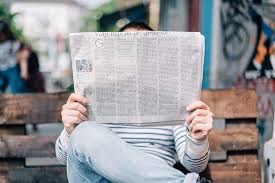 Dear Reader,
Mid-week Postings
Thanks to all who have started to tune in on Wednesday mornings for our mid-week postings. We are now posting eight to ten new articles each Wednesday (not all in the a,.m.) with the bulk of the remainder going up on Friday. Occasionally we'll post breaking news on other days as well. So check us out during the week. And if you'd like to get a free weekly digest of the latest news from the Indy, you can sign up for that here. We promise that we won't share your email address or send you anything other than our weekly post.
New – What's Happening In Amherst
There is a lot happening in Amherst! We hope you've noticed that we have expanded our listing of happenings in the Amherst area. Now, in addition to running stories on upcoming events, we'll include a selective listing of events in the weekly article, What's Happening In Amherst?, which you'll be able to find at the end of the "events section". We'll continue to run short stories on a few featured events each week (ok – this week we ran five) and the week after the event is featured as a story, it will migrate to the event listing in What's Happening in Amherst?. You can share event notifications with us at amherstindy@gmail.com.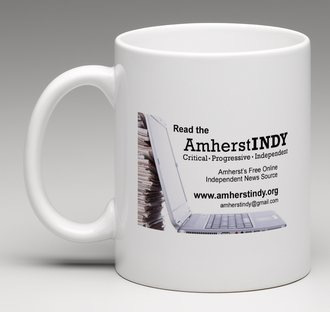 Indy T-Shirts?
Summer is just about here and we're thinking of printing up some Indy t-shirts to match the weather and help get the good word out about the Indy. And we're wondering, do you have an idea for a design? We could go with the design that appeared on our very popular Indy coffee mug which we sold during the December holiday season last year (and may bring back again this year if there's any interest). Or maybe you have a better idea. Share your ideas with us before June 4 at amherstindy@gmail.com. If we get several ideas we might have a vote. And if we decide to produce some shirts we'll let you know and give you a chance to order. Watch this space.
Thanks for reading the Indy!

Art
Art Keene
Managing Editor