Tastes Like Summer: Winning Flavor At Annual UMass Amherst Ice Cream Contest Is Spicy Pineapple Margarita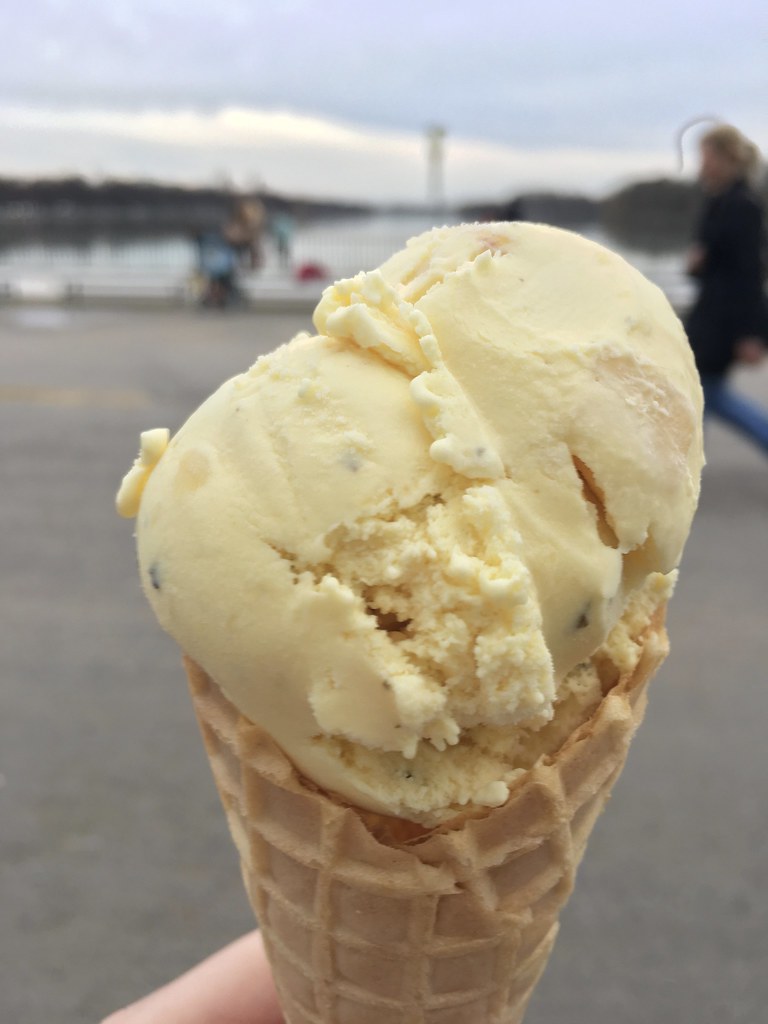 Source: UMass News and Media

If you were sampling frozen treats in the UMass Integrated Learning Center on Tuesday (5/10), you would've felt like a kid in an ice cream shop. More specifically, Herrell's Ice Cream & Bakery in Northampton, Massachusetts, where the winning flavor of this year's UMass Amherst ice cream contest, spicy pineapple margarita, will be available.
This is the third year that Matthew Steffens and his popular food-processing course have partnered with Judy Herrell, owner of Herrell's, to churn out the best flavors of the annual ice cream competition.
Seven teams, each composed of four students, presented the concepts that they developed in the food science pilot plant to a full house of students and faculty before distributing samples. They also provided a well-rounded analysis of their flavor, complete with market research, process flow diagrams, nutritional information and calculated product costs. At the conclusion of the presentations, attendees were asked to rank their top three flavors on a "Fan Favorite" ballot. Some indecisively dipped their mini plastic spoons back and forth between half-melted cups of ice cream, sharing praises and critiques of various flavors with their neighbors in hushed tones. Others scribbled their placements without hesitation.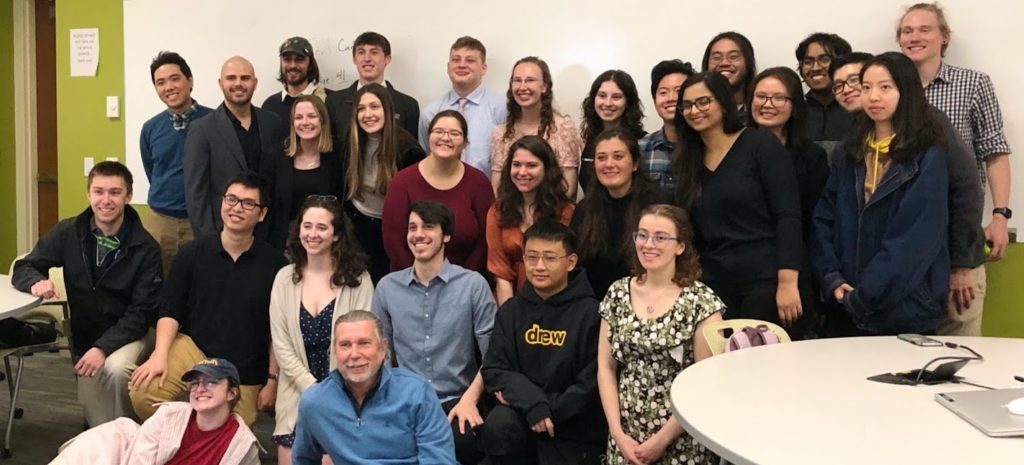 "What a great competition," Steffens, himself a food science alumnus, said to the spectators as votes were being tallied. "You can tell that the ice cream quality really stepped up this semester."
The winning fan favorite, spicy pineapple margarita, is an ode to summer created by food science students Gil Cohen, Jacob Gagnier, Austin Getley and Maggie Kratovil. Its taste offered a refreshing combination of pineapple juice, assorted spices and margarita flavor that embodied the breeziness of summer. Given its negligible amount of tequila, it's also kid-friendly.
"Whether you're on a cruise or just going to an ice cream shop in Northampton, we just want consumers to have fun," Getley said in his presentation.
In second place was pistachio rodeo, a rich pistachio-based ice cream with crunchy pistachio mix-ins, concocted by students Jim Arroyo, Eric Borovy, Brent Duffy and Tho Trinh. The flavor was inspired by Arroyo's time in Italy, where he thoroughly enjoyed the pistachio gelato scooped in Rome. Upon returning to the U.S., he found it difficult to find an equivalent version of the frozen treat, which began his quest to revamp the often-overlooked U.S. flavor.
Sublime, a flavor designed to mimic key lime pie with lime zest and graham crackers as crust, took third place. It was created by students Katie Hilty, Amanda Loughnane, Brian Morley and Isabel Saad. The group said they recognized key lime as an emerging flavor, so they wanted to lean into the trend, eager to embrace the challenge of replicating the profile of a known food.
In addition to the top three flavors, there was I Don't Give a Yam, a warm and nostalgic flavor with sweet potato puree, marshmallows and a toffee crunch created by students Gabby Caron, Wilton Mok, Marissa Rizzi and Anna Stedtler.
Strawberry Matcha Fields, a matcha flavored ice cream with a bright strawberry jam swirl, was created by students Andrew Bennett, Gil Carr, Andrew Chen and Caroline O'Connor.
Tropical Winter, a chocolate ice cream with mango flavoring and coconut shreds, was created by students Shuyi Chen, Zirun Gao, Angel Jiang and Guanqiao Song.
Watermelon Sugar High, a watermelon ice cream with crunchy honeycomb mix-ins, was created by students Ashish Dugyala, Justin Gaiser, Hung Pham and Giang Vu. This flavor was inspired by a popular TikTok of a young woman eating watermelon with honey, rind and all.
All seven flavors ranked as someone's favorite throughout the voting process, making the decision to choose a winner an especially difficult one.
"I just want to tell all the teams that they did an incredibly fantastic job," said owner of Herrell's Ice Cream & Bakery Judy Herrell, who helped students fine-tune their flavors throughout the semester. "We will try to make all of [the flavors], but we will prioritize the first, second, and third. When it calms down in the store, we'll get started with making these profiles."