Updates On Summer Pool Openings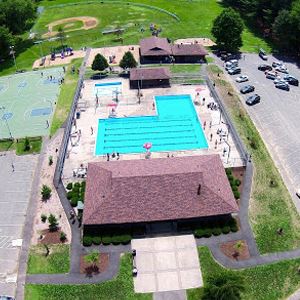 Source: amherstma.gov

The town has announced the following opening dates for town water facilities.
Spray Pad Opens May 28th
Outdoor Pools Open June 18th
Swim Lessons will begin June 20th
Puffers Pond will open according to the conservation department's standards for opening.

Youth Swim Lessons
We believe that swimming is a life skill. Our qualified instructors love teaching water safety and great technical swimming to our community. The first day of each session will consist of testing to ensure that each swimmer is placed in the appropriate group. Join us!
Summer Swim Lessons filled up quickly! We hope to be able to offer more later in the summer. Click the "Browse and Enroll Swim Lessons" link to check for openings.
Swim Lesson cancellation policy updates:
Due to the nature of outdoor swim lessons in New England weather, there are times when we need to cancel with very little notice. We make every effort to check weather forecasts and cancel with advance notice (typically within a 30 minute window).
Cancellations will be communicated via email and/or phone calls, so be sure we have your updated contact information.
Makeup classes will be scheduled and communicated before the end of the current session.
NEW LESSON STRUCTURE
| | | |
| --- | --- | --- |
| Guppies | Parent & Child – Ages 6 mo-3 yr | Introduction to water with parent or guardian. Skills emphasized: Water Comfort, blowing bubbles & socialization. |
| Yellow Group | Ages 3-6 yr | If your child is entry level but able to get in the water without being held |
| Green Group | Ages 3-6 yr | If your child can perform 5 bobs, swim independently for 3 body lengths, and confidently jump in the water. |
| Red Group | Ages 7-14 yr | If your child is entry level or still developing strokes and endurance. |
| Blue Group | Ages 7-14 yr | If your child can perform freestyle or front crawl for 2 full pool widths with no support or breaks, can tread for 30 seconds, perform kneeling dive, demonstrate rotary breathing. |
For questions or concerns relating to Aquatics, please contact Aquatics Coordinator, Katie Brown at brownc@amherstma.gov
Admission Fees / Memberships | Programs | Browse Programs | Mill River Wading Pool and Groff Park Spray Pad
COVID Related Recommendations
Stay home if you are sick or in quarantine
All persons or family groups must check in with pool attendant
6 ft. physical distancing will be monitored on deck, pool, and in locker rooms (except for same household groups)
No sharing of equipment
Pool Managers reserve the right to refuse any individual from entry
General Pool Policies
Food / drink are not allowed in the swimming areas or locker rooms.
Children under 12 must be accompanied by a person 16 or older.
Children must be 13 or older to attend lap swim.
Only Coast Guard-approved flotation devices permitted.
Any child using a flotation device must be accompanied in the pool by an adult.
All children under 16 must pass a swim test in order to swim in the deep end.
Handicap accessible lift is available.