UMass Sponsors Online Discussion: 'The End Of Roe? From The Past Of Reproductive Rights To The Future Of Reproductive Justice'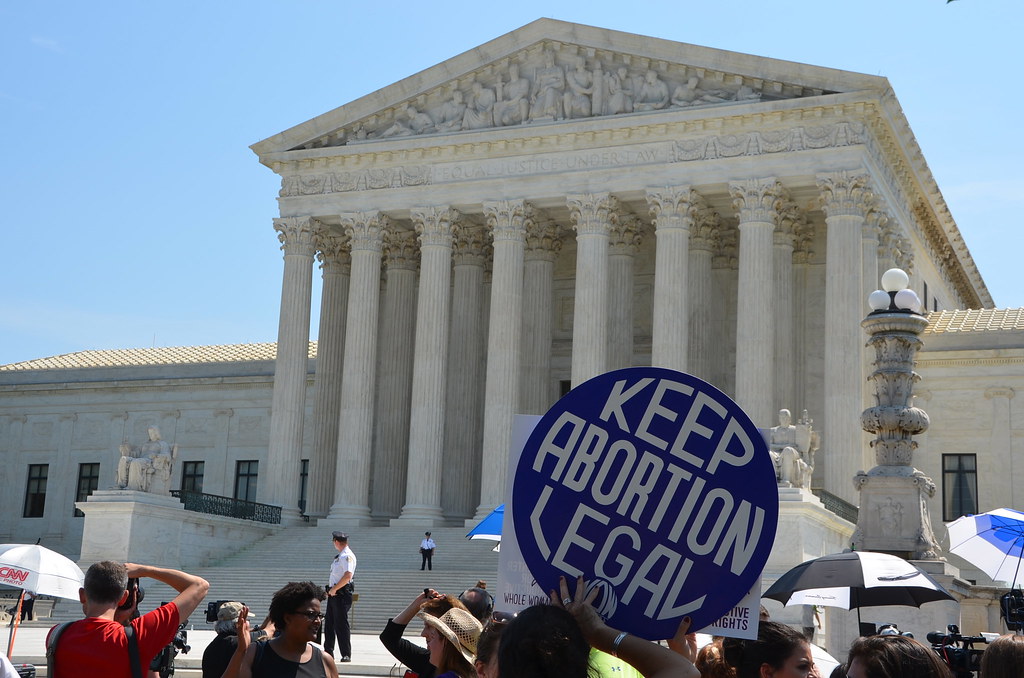 Event Featuring A Diverse Panel Of Experts Will Examine The History, Present, And future Of Roe v. WadeAand Abortion In America

Source: UMass News and Media
The University of Massachusetts Amherst will present "The End of Roe? From the Past of Reproductive Rights to the Future of Reproductive Justice," a public online discussion among a panel of experts, Tuesday, May 17, at 4 p.m.
The panelists will engage in conversation around the history, present and future of Roe v. Wade, and the issues surrounding its possible reversal, including the politicization of the Supreme Court, legal issues pertaining to the 14th Amendment, its potential impacts on immigrants and BIPOC communities, the role that local activism can play in challenging its reversal and the future of medical abortion amid increasing state restrictions.
Moderated by Jennifer Lundquist, professor of sociology and senior associate dean for research and faculty development in the UMass Amherst College of Social and Behavioral Sciences, the Zoom event will feature: Carrie N. Baker, Sylvia Dlugasch Bauman Chair of American Studies and professor in the Program for the Study of Women and Gender at Smith College; Paul M. Collins, Jr., Professor of Legal Studies and Political Science at UMass Amherst; Marisa Pizii, Deputy Director of Programs and Policy at Collective Power for Reproductive Justice and co-chair of the Abortion Rights Fund of Western Massachusetts; Tannuja Rozario, doctoral graduate student in sociology at UMass Amherst and co-founder of South Queens Women's March; and Jamie Rowen, Associate Professor of Political Science and Legal Studies & Director of the Center for Justice, Law and Societies at UMass Amherst.
Lundquist's research examines the pathways through which racial, ethnic and gender inequalities are perpetuated and sometimes undone in various institutional settings, such as the workplace, the dating and marriage markets and in families.
Baker, co-founder and former co-director of the Five College Certificate in Reproductive Health, Rights and Justice, teaches courses on gender, law and public policy, feminist social movements, reproductive justice and feminist public writing. A contributing editor to Ms. Magazine, she is the author of the books The Women's Movement Against Sexual Harassment (Cambridge University Press, 2008), and Fighting the U.S. Youth Sex Trade: Gender, Race, and Politics (Cambridge University Press, 2018), and co-author of the law school textbook Sexual Harassment Law: History, Cases, and Practice (Carolina Academic Press, 2020).
Collins is an expert on the Supreme Court with a focus on factors that shape the selection and decision-making process of Court's justices and interest group litigation. He is the author of the books Supreme Court Confirmation Hearings and Constitutional Change (Cambridge University Press, 2013) and Friends of the Supreme Court: Interest Groups and Judicial Decision Making (Oxford University Press, 2008).
Pizii, who earned her master's degree in higher education administration from UMass Amherst, oversees all programs at Collective Power for Reproductive Justice, including Collective Power's emerging leaders network, academic and campus initiatives and summer internship program.
Rozario is also a member of the board of the New York Birth Control Access Project and director of research for the Center for Progressive Security.
Rowen's research focuses on the use of law to redress mass atrocity and aid vulnerable groups, and she is author of the book "Searching for Truth in the Transitional Justice Movement" (Cambridge University Press 2017).
The discussion is co-sponsored by the UMass Amherst College of Social and Behavioral Sciences and the Center for Justice, Law and Societies. Registration for the event, which is free, can be completed via the College of Social and Behavioral Sciences website.
Contacts: Jennifer Lundquist, lundquist@soc.umass.edu and Jared Sharpe, jsharpe@umass.edu