Temporary Mask Mandate Reinstated At Amherst Middle School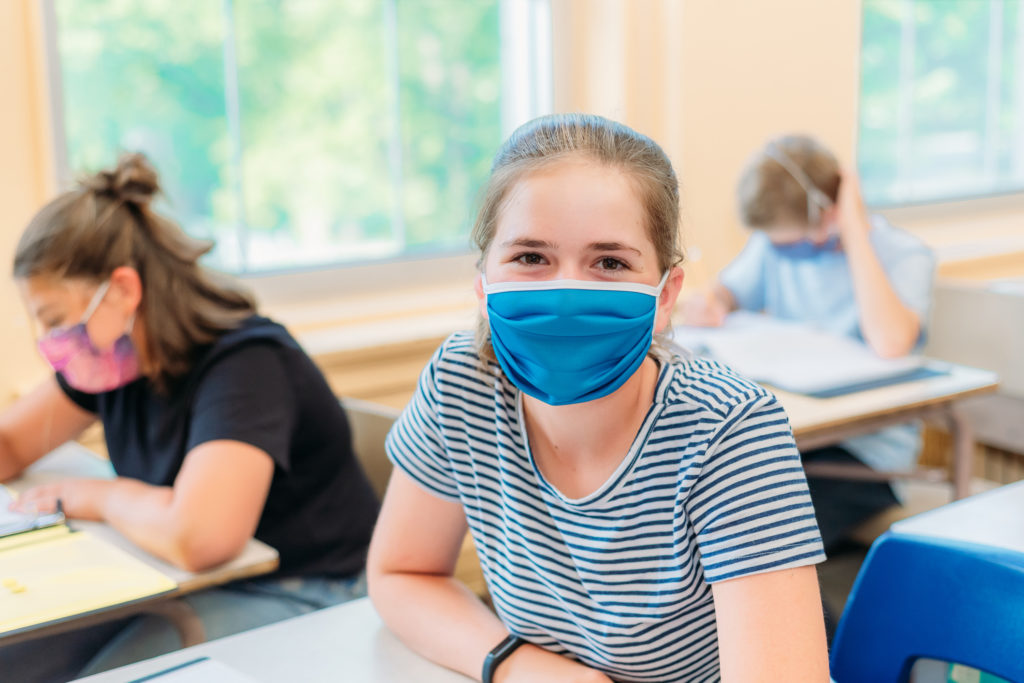 By Art and Maura Keene
The Amherst public schools have extended the temporary mask mandate that was reinstituted at the Middle School this week through May 27 due to a continued high Covid case count at the school. Parents were advised of the extension in an email from School Superintendent Mike Morris dated May 19 that stated that ARMS students and staff (except individuals who cannot wear a mask due to a disability) will be required to continue to wear a high-quality (KN-95 or surgical) mask indoors throughout this period except when eating or drinking. As before, these masks are available at the school, free of charge, to any student or staff member who requests them. This mandate will also apply to all staff in the school district offices, which are located at ARMS. The situation will be assessed again on May 26 to determine whether to further extend the mask mandate period., As always, the decision will be made in partnership with the Amherst health director.
According to the Amherst Public Schools COVID dashboard , 51 new cases of COVID-19 were documented at the Middle School between May 4 and May16, much higher than at the other schools in the district. Health Director Jennifer Brown said that there is no set threshold for reinstating the mask mandate at schools, rather, for example," if the increase is related to one event, it may be considered more behavior related and not have a significant general impact." She added that wastewater surveillance and case numbers in the town as a whole are starting to come down. And in the past week, there have only been 10 positive COVID cases in the Middle School.
Morris noted that students and staff at all other Amherst schools are highly encouraged to wear high-quality masks during this time of rising case counts. He will continue to monitor the cases at all schools to see if additional precautions need to be taken.