Town of Amherst And Partner Organization Receive $25,000 For Study On Energy Efficiency in Rentals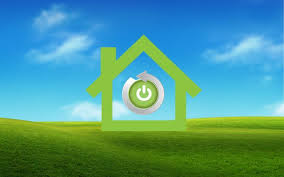 The Baker-Polito Administration recently announced $2.2 Million in grant funding to 32 Massachusetts organizations, nonprofits, and local governments to develop and implement community-based initiatives to increase access to the benefits of clean energy or to meaningfully reduce energy burden for previously underserved populations in the Commonwealth. The Town of Amherst and partner organization Family Outreach of Amherst were awarded $25,000 as part of the program. They will use the funding to conduct tenant outreach to understand renters' concerns and ideal outcomes for their homes regarding energy efficiency in Amherst. The project outcome will be a white paper summarizing the renters' concerns and priorities, which will be used to inform the design of innovative programs or policies in Amherst such as rental efficiency standards.

Sustainability Coordinator for Amherst Stephanie Ciccarello said "We are grateful to have been awarded funding that will enable us to engage renters with the help of Family Outreach of Amherst. The town via the Energy and Climate Action Committee (ECAC) has made addressing the energy efficiency of rental complexes one of its priorities."
Laura Reichsman, Director of Family Outreach of Amherst added, "Helping tenants find their voice and advocate for themselves is one of CHD's Family Outreach of Amherst's core philosophies. We are grateful that the Town of Amherst recognizes that every resident in Amherst has the right to safe and affordable housing and we are looking forward to working with tenants and the Town on this project."
The Town will enter into a contract with Family Outreach of Amherst to develop a renter survey and community engagement strategy.
The funding was awarded through the Massachusetts Clean Energy Center's (MassCEC) EmPower Massachusetts Program and provided by both MassCEC and the Department of Energy Resources (DOER). To further expand opportunities like the EmPower program, Governor Baker recently filed the FORWARD Act, which directs $750 million in funding to support the clean energy industry. The EmPower Program is managed by MassCEC's buildings division, which would receive $300 million of the $750 million contained within the legislation, expanding the division's ability to engage in more partners throughout the state.
The EmPower Program funding builds upon the Baker-Polito Administration's ongoing efforts to prioritize Environmental Justice communities while supporting the Commonwealth's vibrant clean energy industry.