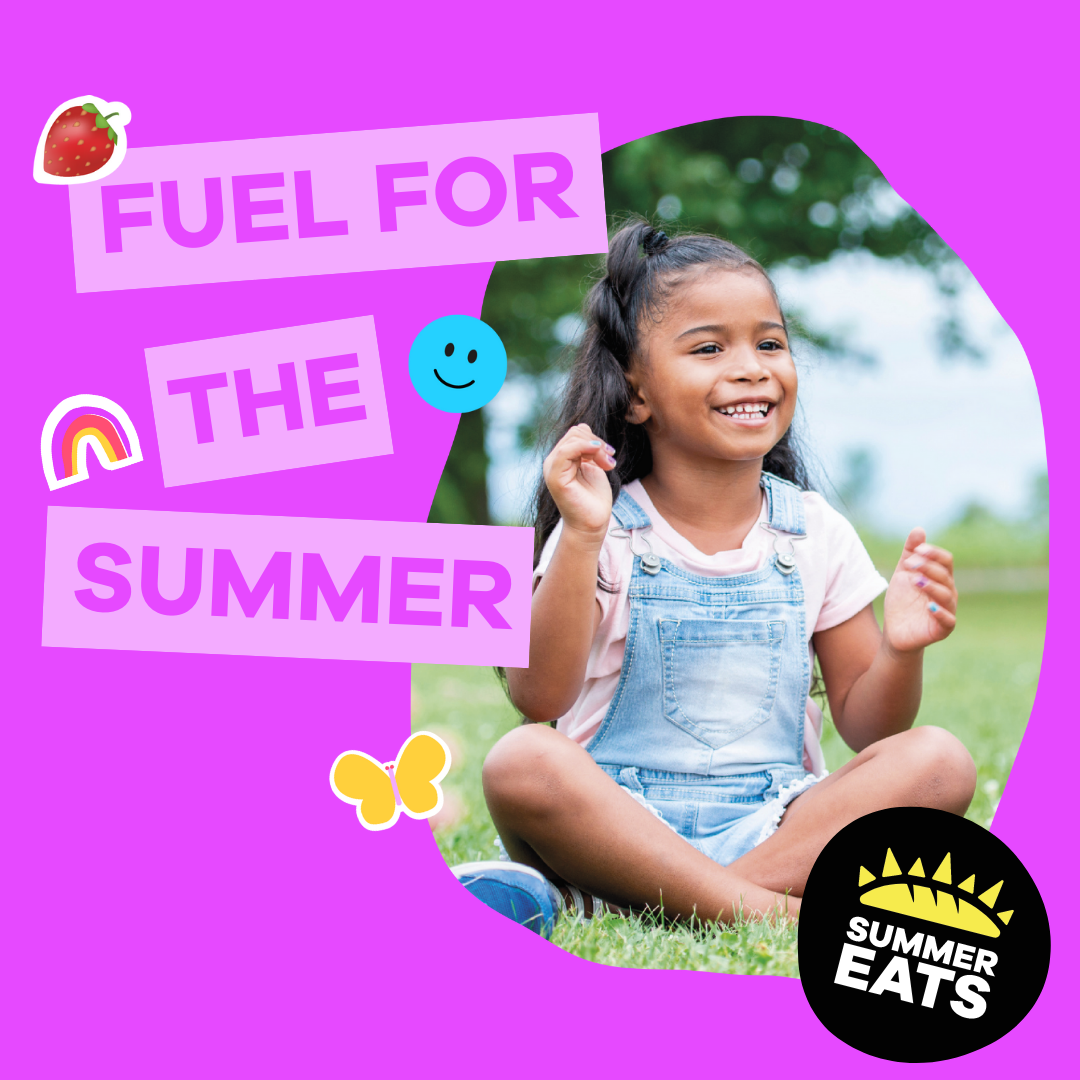 Summer Eats, a free-of-charge program that provides free meals to all kids and teens, ages 18 and under, will be available in locations all across Massachusetts during the summer months. There are eight sites in Amherst. Locations and times of distribution at each site are listed below The program begins on Tuesday June 28 will continue through August 19.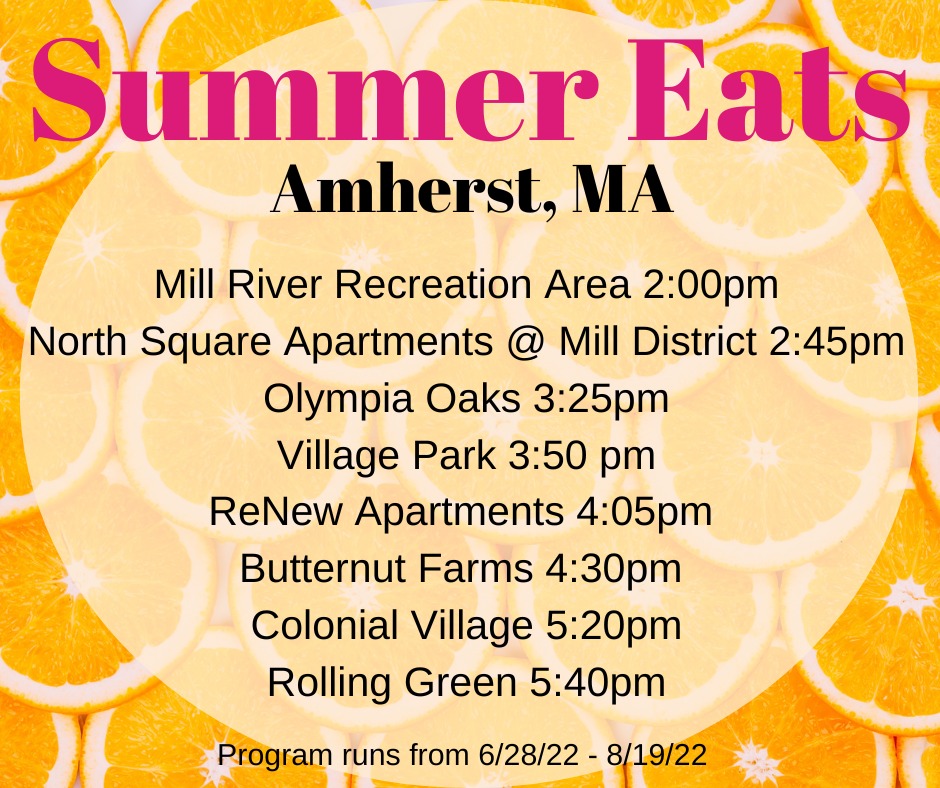 No Registration Required: Just Show Up
At all Summer Eats sites kids and teens can just show up and receive a free meal! No one will check an i.d. or ask any questions. Meals are to be consumed on site. Take-out is not permitted. The exact meals served vary by location and are usually prepared by the sponsoring organization in the community. All meals served in Summer Eats must meet nutrition standards established by the USDA. Fruits and vegetables are provided with every meal, along with whole grains. Contact the local sponsoring organization if you have questions about the exact menus served.
Summer Eats is a federal nutrition program designed to ensure that all youth (18 and under) have access to healthy meals and snacks during the summer, when school is not in session! Free meals are available to all kids and teens at hundreds of sites across the state. Find sites, days, and times using the map here. In Massachusetts, Summer Eats Is sponsored by The Massachusetts' Department of Education. The Amherst site is co-sponsored by UMass Dining. Many of the sites strive to include programming or activities for their participants, in addition to providing free meals, but this is on a site-by-site basis. To find out more about activities at a particular site, contact the organization or school district who operates the site you would like to attend. You can also show up in person and ask the staff!
The Amherst Sites
The contact person for the Amherst sites is Patrick Kamins, 413-253-2515. Other locations in Massachusetts can be found using the map here.