Letter: Amherst's Trash Handling System Is Too Costly And Harms The Environment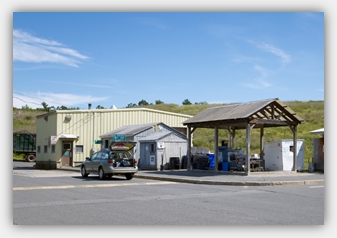 The following letter was sent to the Amherst Town Council on August 3, 2022.
We moved to Amherst from Westfield, MA three years ago and were shocked at the negative environmental impact and cost of Amherst's trash handling system.
By negative environmental impact I mean there are trash removal trucks coming down our little street almost every day. In Westfield, one trash truck came once a week, and another recycling truck followed it. On top of that, there often are cars lined up at the transfer station, engines idling waiting in line. It doesn't make sense to have all these people each driving cars to haul their own trash. All of this is unnecessary air pollution at a time when we should be doing everything we can to reduce carbon emissions.
Our trash disposal costs tripled when we moved to Amherst compared to Westfield.
I hope you will consider hiring a single trash hauler for the town. Surely, you can use your purchasing power to negotiate a better price collectively than each of us doing this individually. And the reduction in emissions is a huge added benefit.

Kathy Meyer

Kathy Meyer is a resident of Amherst