Opinion:  Local And Green. A FAQ On Proposed Trash Hauler Reform For Amherst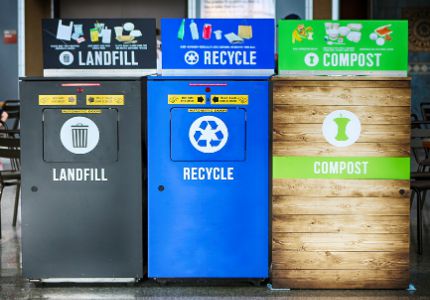 This column appeared previously in the Amherst Bulletin.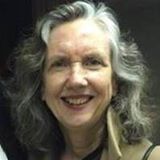 A proposal to reform our waste hauler system offered by Zero Waste Amherst (ZWA) will be brought before the Amherst Town Council on Monday, August 15. The following are ZWA's answers to commonly asked questions about the proposal.
What changes are being proposed?
Currently, residents must either contract directly with USA Hauling and Recycling (USA) or haul their waste to the transfer station. The proposal calls for the town to contract, though a competitive bidding process, with a solid waste hauler for services, that would include universal curbside pickup of compostable materials. Residents would pay a basic fee to the town for recycling and compost pick up and would either buy official town bags for waste disposal or pay a fee based on the size of their trash toter, to incentivize waste reduction.
Who is sponsoring the hauler reform?
There are currently three councilors who are sponsoring the hauler reform bylaw proposal: Jennifer Taub (District 3), Shalini Bahl-Milne (District 5) and Ellisha Walker (at large).
Why would Amherst want to change to a town contract?
Amherst is committed to being a leader in sustainability. Making the proposed changes would be better for the climate, better for our air, soil and water (especially for climate justice communities living near landfills and incinerators), and better for our pocketbooks. It would also move us toward achieving our state and local zero waste and climate action goals.
USA Waste and Recycling has raised its rates significantly since achieving a virtual monopoly in Amherst. The town and its residents currently have no input into the kinds of services provided, no ability to promote environmentally sustainable practices, and no control over escalating costs.
Amherst is one of only two municipalities of our size or larger in western Massachusetts that don't yet have a town hauler contract or provide hauling services directly.
Why would we want to include universal curbside compostable materials pick up?
Offering this service is expected to reduce our waste stream by at least 40%. Each household would get three toters — one each for trash, recycling, and compostable material. Almost half of what previously went in your trash would now go in your compost bin. Making the program universal ensures a much greater waste reduction impact.
Which materials would be compostable?
A wide range of organic material — food scraps, food-soiled paper, compostable containers, clean wood and plants.
I already put my food scraps in a backyard compost pile. Why would I want to participate?
There are many items that backyard composters don't add to their compost, including meat, eggs, bread and other food that attracts vermin. Also, paper products and compostable containers often don't break down in backyard compost because the temperature doesn't get high enough.
Could yard waste be added to the compost bin?
Yes. You could have up to a 95 gallon compost bin that can hold your ongoing supply of weeds, sticks and leaves. Most backyard leaf piles are not aerated and therefore are creating methane.
Where would the compostable materials be processed, and will the compost be used locally?
Martin's Farm in Greenfield has a major compost processing operation and has stated that it has the capacity to take Amherst's compostable materials. Martin's Farm creates a product that can be purchased and used at local farms and in gardens.
What would this change cost residents?
Every indication we have is that this proposal will save money for the vast majority of residents, though the exact rates will not be known until the town has contracted with a hauler. Residents who live in Massachusetts municipalities that have hauler contracts pay on average half of what Amherst residents using hauler services pay!
Louisville, Colorado, a town that is comparable in demographics to Amherst, includes compost pick up in their basic service. They provide biweekly pick up of three sizes of toters — 35 gallon ($188/year), 65 gallon ($348/year), and 95 gallon ($508/year). In comparison, the annual cost for biweekly USA pick up for residents with 35 gallon toters is $480/year.
Zero Waste Amherst proposes a pay-as-you-throw system for Amherst (buying official town bags for trash disposal) rather than charging residents based on the size of trash toters. Towns that institute a pay-as-you-throw system typically experience significant additional waste reduction.
I use the transfer station already. Would I be included? Will it cost me more than I pay now?
Some Amherst residents take their trash directly to the transfer station instead of contracting with USA Hauling and Recycling. They pay on average, somewhere around $230 per year ($125 annual sticker, plus the cost of official trash bags and gas). It is likely that the vast majority of those currently using the transfer station will save money if the ZWA proposal is enacted.
The ZWA proposal would offer universal membership in the transfer station for a small annual fee in order to give everyone the opportunity to recycle items that they would otherwise dispose of in the trash. Currently, residents need to pay $125 for an annual sticker in order to recycle items like mattresses and electronics.
I live alone in a single family home and produce very little trash. How would this benefit me?
This proposal would really benefit you. Because you generate little trash, your additional cost for bags would be very little.
How would this proposal affect me if I'm a tenant, live in a condo complex, or own a business?
This will depend on how the Town Council or Board of Health decide to phase in the program. Because applying the program to apartment complexes, homeowners associations and businesses is a bit more complicated and because we want input from those particular stakeholders, ZWA is suggesting that this hauler reform begin with one- to four-family households. ZWA is hoping that some neighborhood compost sites can be provided pending the extension of compostable materials pick up to the rest of the town.
What groups have endorsed the proposal?
The Amherst Board of Health, Amherst Energy and Climate Action Committee, Amherst League of Women Voters, and Hitchcock Center for the Environment are among the 10 local and two statewide groups that have endorsed the main concepts of the proposal.
How can I be a supporter?
Send a message to the Town Council at TownCouncil@amherstma.gov saying why you think that these changes will be good for residents, the town, and the planet. Learn more about the ZWA proposal at https://zerowasteamherst.wixsite.com/home/hauler-reform-curbside-compost-pick-up.
Darcy DuMont is a founding member of Zero Waste Amherst and of Local Energy Advocates of Western MA. As a town councilor, she sponsored the legislation creating the Amherst Energy and Climate Action Committee.