Wellness Offerings For Amherst Seniors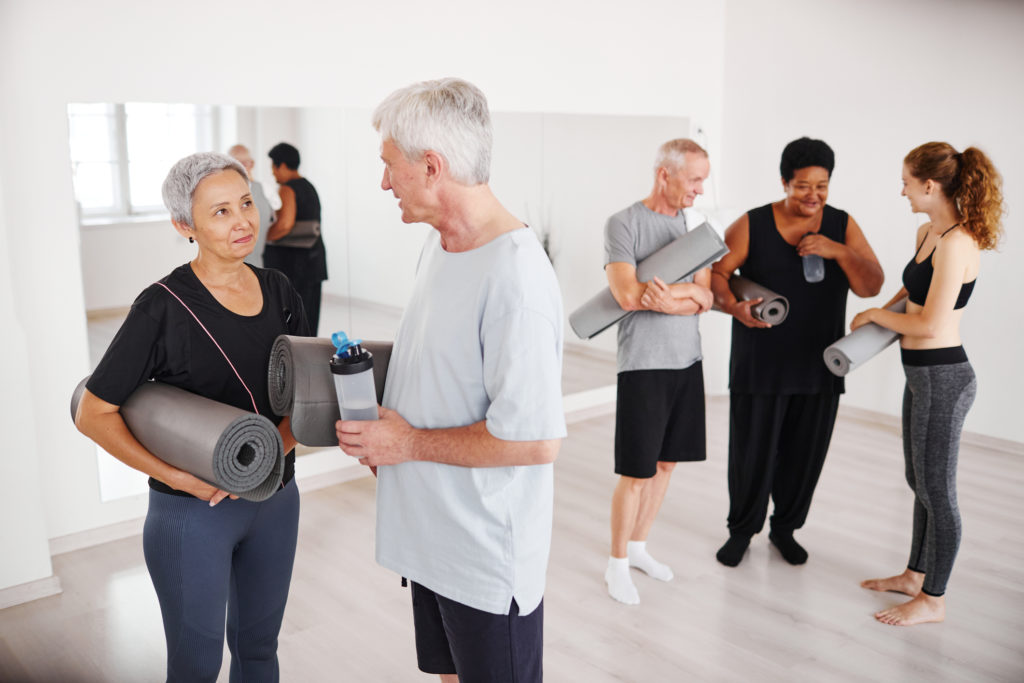 Source: amherstma.gov
The Amherst Senior Center is offering a number of in-person ways to improve your health and wellbeing. Some new offerings at the senior center include: 
FIT Forward: Wednesdays, 2:00-3:00 p.m. starts 9/07/2022. This Pilates-based mat class is designed to help you be fit as you move forward through everyday life. Enjoy a moderately paced full body workout to improve overall strength, posture, and mobility. Please bring a mat and a towel. Led by Cathy Lawlor. Call 259-3060 to sign up. Participants must be able to move up and down from the floor independently. 
"Sampling The Divine"; Belly Dance Inspired Movement: Tuesdays. 5:30-6:45 p.m., 09/20/22-10/11/22: Sampling the Divine is an expressive dance course, designed to awaken our spiritual, sensual and emotional potential through belly dance-inspired and creative movement. Discover the delicious feel of these easy-to-access moves and experience the magical benefits for your mind, body and spirit! Just bring comfortable clothing, your bare feet or comfortable flats, and be prepared to sample the divine! Seated dancers are welcome! Led by Madelyn Farr, a dancer/choreographer and expressive arts specialist, with a Masters Degree in Dance-Movement Therapy. Call 259-3060 to register.
Medicare Open Enrollment begins October 15: If you're turning 65 it's time to consider your options. Medicare can be complicated to navigate so join Greg Keochakian, a specialist in the senior market, as he helps you take the guess work out of your health insurance benefit options. Dates: Tuesday September 13 at 11:00 a.m. and Wednesday September 28 at 1:00 p.m. 
Mobile Manicures And Foot Care by Sarah: Fourth Tues. of month 9am-3:30 p.m. Sarah Hassett, a licensed master nail technician specializing in natural nail care, offers full spa manicures with gentle nail shaping, cuticle care, hydrating massage, and professional polish application. Sarah also provides foot care services and can be booked for toenail trimming and shaping. Reservations required, call (259-3060 to book an appointment, $25/appointment. 
30 Minutes Reiki Sessions: Wednesdays from 9:00 a.m.-1:00 p.m. Sessions are led by Reiki Master, Bob Nelson, RN. Walk-ins accepted. To schedule, call the senior center (413) 259-3060. Sessions are $20.  
You can view the Senior Center Calendar, and all Town of Amherst Calendars online at www.amherstma.gov/calendar