Immigration Justice Event In Celebration Of Jewish High Holidays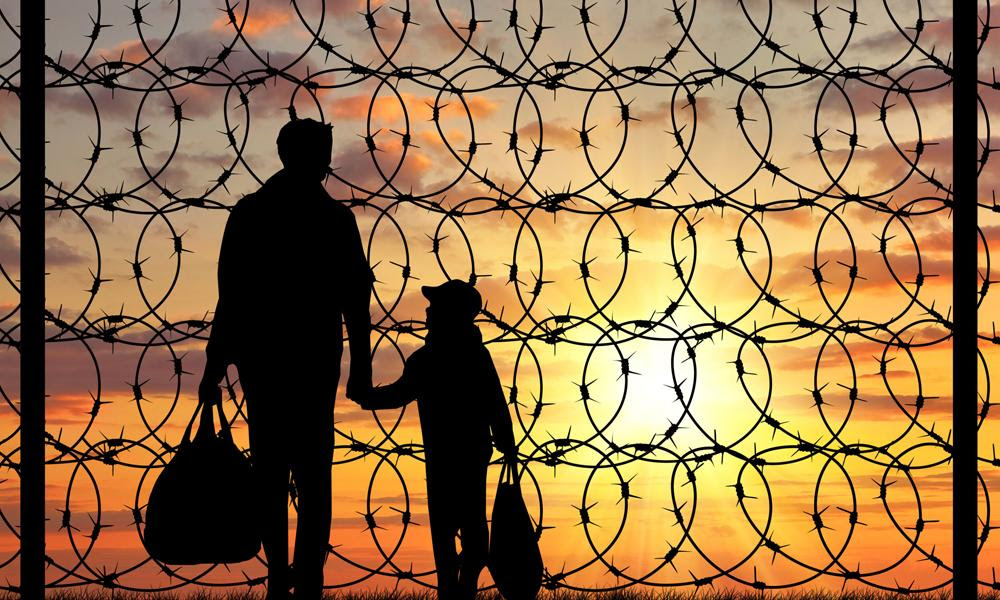 Source: Jewish Activists For Immigration Justice
In 2019, Jewish Activists for Immigration Justice brought over 300 people to the little park on the Northampton side of the Coolidge Bridge to celebrate our first immigration justice ritual connected to the Jewish High Holiday practice of Tashlich, a time when you symbolically cast away the things you don't want to bring into the New Year and join with others in reflective aspiration toward creating a better future.
After skipping two years because of the pandemic, we now feel confident we can safely have a similar event again this year. We invite you and your organization to join us on Sunday October 2 at 2 p.m. at the same location—the bikeway entrance on the DCR Connecticut River Greenway State Park, on the Northampton side of the Coolidge Bridge.
Our theme this year is "Securing Safety". While many of us may struggle with economic, family, or health issues in our day-to-day lives in Western Mass., most of us have been blessed with an infrastructure that provides an overall sense of safety. But this is not true for asylum-seekers fleeing life-or-death situations, or for climate refugees on the brink of starvation who need to leave their homes. And even in our own community, we can't take this as a given any more. Our country has had far too many incidences of domestic violence; and the Supreme Court has decimated women's rights, threatened same-sex marriages, and made it legal for people to carry guns everywhere. What does it mean, in these troubled times, to be truly safe? And what is our responsibility toward those stuck at our border, who are leaving everything they know to search for safety? We will have speakers from a number of different traditions share what compels them to speak up to secure safety for all, and come together as a community in a ritual envisioning a more just world for immigrants and asylum-seekers seeking safety in our country.
People of all (or no) faiths are warmly welcome. We would love you to join us at this event and hope that you will publicize it in your next newsletter, consider co-sponsorship, announce it at upcoming meetings, ask members of your organization to attend, and share this widely with their personal networks. Please let us know if you can participate and spread the word! Flyer and more information here.
We look forward to seeing you at the river on October 2. If you are able, please park at Sheldon Field and walk to the site, or anywhere along the bikeway and bike there in order to make sure we leave adequate space.