New Exhibit: Deciphered Objects – Accordion Books By Laura Holland At Gallery A3 In October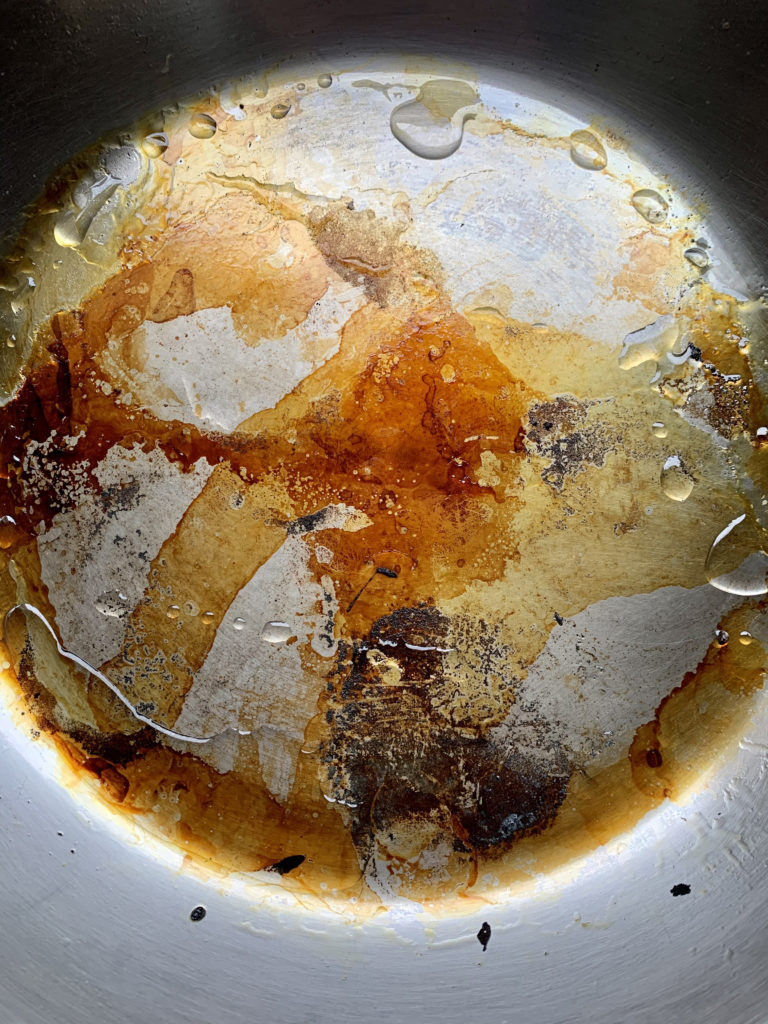 In Deciphered Objects, Laura Holland explores the actual or imagined stories that animate seemingly ordinary objects like empty paper bags, an antique pickle fork, a colorful raincoat, and an old ceramic platter in a series of handmade accordion books. The exhibit opens at Gallery A3 28 Amity Street 1D on Friday, October 7 and runs through Saturday, October 29. There will be an opening reception on Thursday, October 6 from 5-7:00 p.m. and a free, online art forum on Thursday, October 20, at 7:30 p.m. More information and register for online art forum here.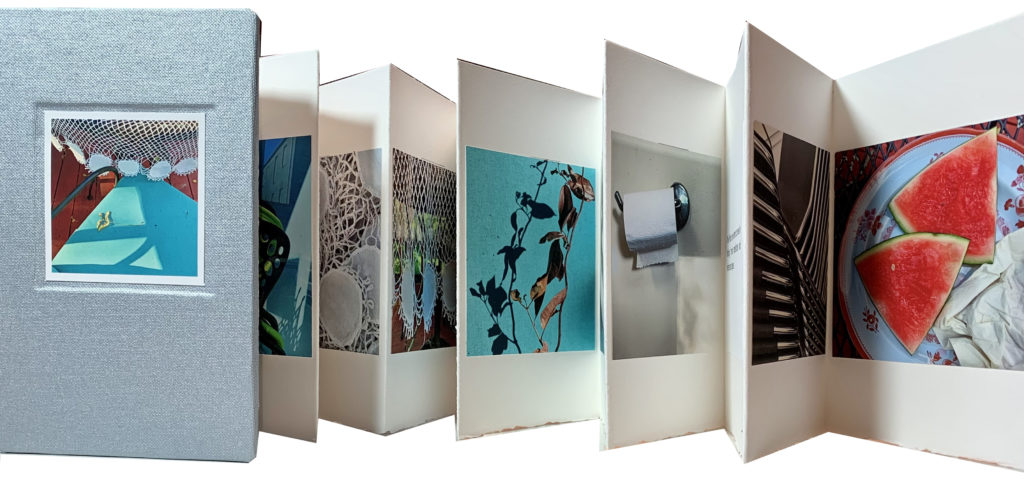 Zigzagging along an entire wall of the gallery, Inside My iPhone stretches 10 feet long and looks at sequential "Featured Photos of the Day". "The iPhonic eye—or algorithm—selects for an overlap of patterns of shape, form, and color to assemble a sequence," notes the artist. "But as a human being, I bring a totally different lens. I look for possible STORIES to link together the images." The work invites viewers to invent their own narratives.

Other books are quite small, such as the one that discovers specific social drama in a walk in the rain. Folding up to measure a mere two-by-four inches that easily fits in the palm of your hand, Raincoat recounts greetings from random strangers, reacting to the brightly-patterned rain gear. ("Yo, great colors!" is just one example.)
Some books suggest their stories in the wordless rhythm of individual images, like the large-scale Paper Bags. Others, such as The Ugly Ceramic Platter, rely on written text to report the sentimental journey of a family heirloom, loathed and loved at various points in its history.
"I have been making accordion books for two decades," Holland explains, "and people often ask me why. The format allows me to place images in a narrative sequence and, by folding and unfolding the pages, to rearrange and recombine the images, expanding the stories they tell."