Town Council Seeks Community Feedback For Annual Town Manager Evaluation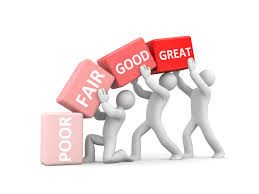 The Town Council is pleased to serve all the community members in Amherst and we want to thank you for your ongoing communications with us. Your comments and feedback are highly valued and we want to continue to hear from you.
The Town Council is beginning its annual evaluation of the Amherst Town Manager, Paul Bockelman. We specifically invite you as a community member to join in this effort by submitting comments to us by midnight on Friday, September 30th.
The Town Managers Performance Goals include both Policy and Management Goals. They can be found by clicking here.
Please be aware that these submissions will be read by every Town Council member and the Town Manager. However, these are personnel documents and as such are exempt from public disclosure.
Submissions Can Be Provided In The Following Manner: 
Should you have any questions please don't hesitate to contact the Town Council office at 413-259-3001 or write to the town council at towncouncil@amherstma.gov
Thank you for your participation and assistance.
We look forward to hearing from you,
Lynn Griesemer, Town Council President