Amherst Awarded $755k In Massworks Grant For Sidewalk Improvements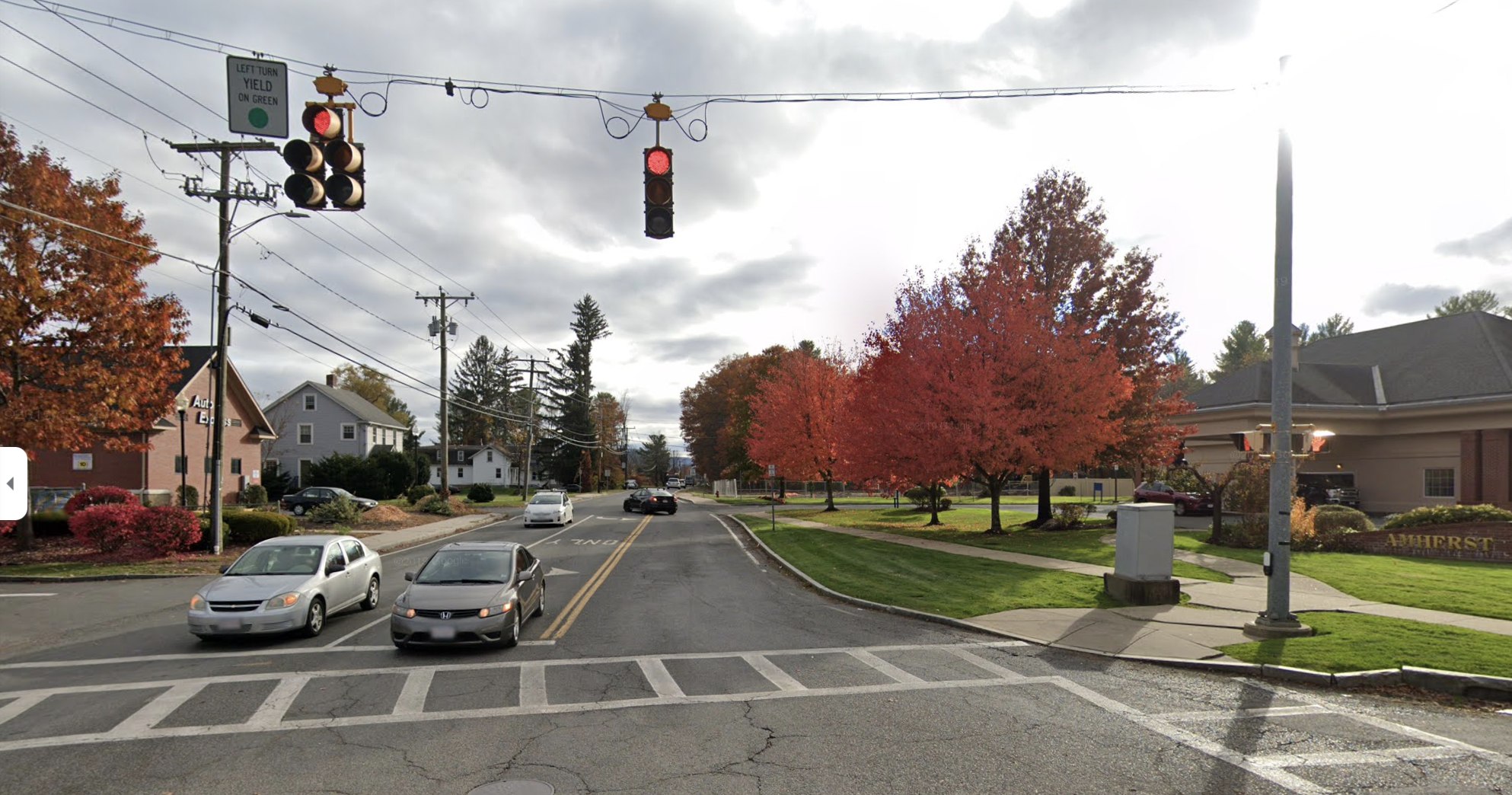 Source: amherstma.gov
Sidewalks on Belchertown Road near the East Amherst Village Center at the intersection with South East Street will receive much needed improvement, with the award of a $755,000 grant from the state. The Massachusetts Executive Office of Housing and Economic Development awarded the town this substantial grant under the state's MassWorks Infrastructure Program.
The Town's Department of Public Works, in consultation with the Massachusetts Department of Transportation (MassDOT), has been planning for the improvement of Belchertown Road (Route 9) in the East Amherst Village Center from South East Street to Gatehouse Road.
The MassWorks grant will help fund new sidewalks and bike lanes on both sides of Route 9 from South East Street to Colonial Village, as well as new crosswalks with improved pedestrian safety. Town funding will be provided for the road paving and utility upgrades.
"As a community we prioritize sustainable, walkable village centers with multi-family housing and active retail and commercial spaces. This project helps create the spine of the East Village Center that will provide a safe, accessible pedestrian and multi-modal connection between the residential and commercial areas of East Amherst," said Town Council President – and District Two Councilor – Lynn Griesemer.
Town Manager Paul Bockelman added, "I thank our Public Works and Planning Department staff for putting together such strong plans and application. These infrastructure improvements show foresight and will support other Town investments as we build a new Fort River Elementary School and construct new affordable housing on Belchertown Road and East Street."
The MassWorks Infrastructure Program is a highly competitive grant program that provides the largest and most flexible source of capital funds to municipalities and other eligible public entities primarily for public infrastructure projects that support and accelerate housing production, spur private development, and create jobs throughout the Commonwealth.
As the project in Amherst moves forward, plans and information will be added to the town's website at www.amherstma.gov