Amherst Receives $250,000 For Sidewalks Through Housing Choice Grant Program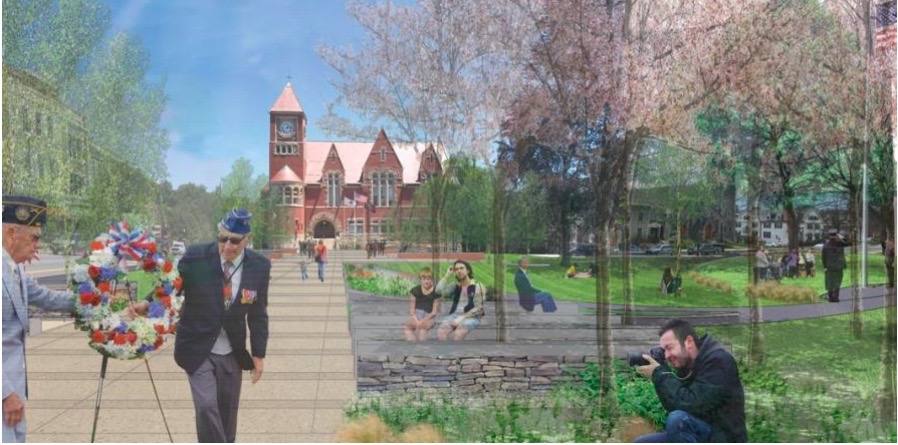 Source: amherstma.gov
The Town of Amherst was awarded a $250,000 grant to make sidewalk improvements around the Town Common. Awarded by the State Department of Housing and Community Development Housing Choice Grant Program, the grant is part of the Governor's Community One Stop for Growth initiative.
The Amherst Planning Department staff worked in collaboration with the Department of Public Works and the Amherst Business Improvement District (BID) to submit the grant proposal.
The funds will be used for the construction of new, ADA-compliant walkways in and around the Town Common. These are important walkways that will provide more accessibility to events on the Town Common and the Spring Street parking lot.
Town Manager Paul Bockelman said, "Town staff have now secured over $1 million in state grants to improve sidewalks downtown and in East Amherst. This is a remarkable achievement. These projects support our retail businesses, promote safe pedestrian and bike travel to our business and entertainment centers, and invest in much-needed sidewalk and other infrastructure improvements. I am proud of our staff who have shown remarkable success in identifying town needs that meet the eligibility criteria of state programs."
Amherst Town Planner Ben Breger added, "With the Town Common already a hub of activity in Amherst and potentially becoming more popular with the addition of a performance shell funded by the BID, the new sidewalk will enhance access to this site and to surrounding areas."
The Housing Choice Community Grant Program rewards municipalities that have produced a substantial number of housing units in the last five years and that have adopted or established Best Practices that encourage housing production. This competitive grant program awards funds based on the project's nexus with housing, transportation, infrastructure, economic development, and community development.
"Congratulations to all of the cities and towns who have received One-Stop Awards this year, we are thrilled to support a variety of excellent local projects across the Commonwealth to promote new housing development, downtown revitalization, and other important economic development efforts," said Housing and Community Development Undersecretary Jennifer Maddox.
Town engineers and planning staff plan to finalize the design of the walkway improvements this winter and begin construction in the summer.