UMass Holds Okanagan Charter Signing Ceremony, Making Commitment to Embed Health Into All Aspects of Campus Culture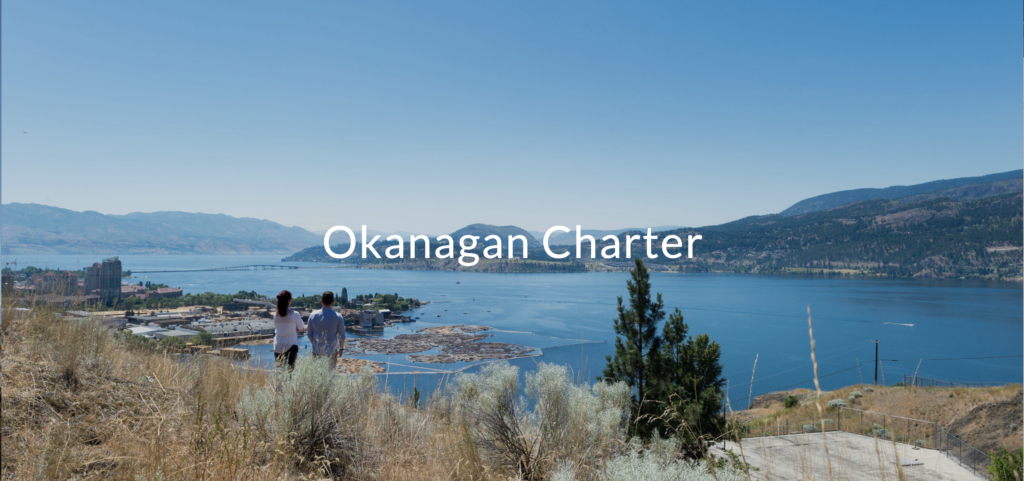 Source: UMass News and Media
UMass Amherst, led by Chancellor Kumble Subbaswamy, conducted a formal signing ceremony on October 27 as it joined the Okanagan Charter, an international network of colleges and universities dedicated to embedding health into all aspects of campus culture and to lead health promotion action and collaboration locally and globally.
UMass Amherst becomes the 14th school in the nation to formally adopt the Okanagan Charter, joining institutions such as the University of Michigan, Cornell University and the University of California Berkeley, who are dedicated to infusing health into everyday operations, business practices and academic programs. The approach is grounded in a holistic vision that integrates physical, mental, spiritual and social wellbeing.
UMass Amherst's commitment focuses on four areas: health and wellness for students, faculty and staff; sustainability; diversity, equity and inclusion; and the built environment. For full details, view the university's Health Promoting University website.
Chancellor Kumble Subbaswamy said, "Through our research and engagement enterprise, we have a long tradition of pioneering discovery and innovation that advances global wellbeing. Today, we are expanding the scope of this commitment, as we join other campuses across North America in signing the Okanagan Charter — and begin our effort to lead the way as a global model for creating a university ecosystem defined by holistic wellbeing.
Each signing institution determines its own pathway to realizing the values, principles and spirit of the charter. We will fulfill our promise by bringing our substantial resources and expertise to a campus-wide health promoting university strategy. In the months and years ahead, as we advance this strategy, we will become a global inspiration for creating a university community defined by physical, mental, spiritual and social wellbeing."
Featured speakers, in addition to Chancellor Subbaswamy, included:
Ann Becker, Director of Public Health
Betsy Cracco, Assistant Vice Chancellor for Campus Life and Wellbeing
Anna Maria Siega-Ritz, Dean of the School of Public Health and Health Sciences
Tilman Wolf, Associate Chancellor and Senior Vice Provost
Alaina Macaulay, Senior Director for Inclusion and Strategic Engagement
Richard Yeager, Director of Campus Planning
Shayan Raza, President of the Student Government Association
SGA President Raza noted, "To my fellow students, I encourage you to use your skills and your talents to participate in this charge. It isn't just up to administration or faculty to develop solutions. So when there is a call for focus groups – participate. When there are surveys – participate. When you are studying something related to our environment, to our mental health, to our physical health, consider how it can be applied to improve the lives of those around you. I am confident that, with the participation of students, administrators, faculty, and staff, we can strengthen the ecological, social, and economic sustainability of our communities and society at large."