Don't Throw Away This Letter!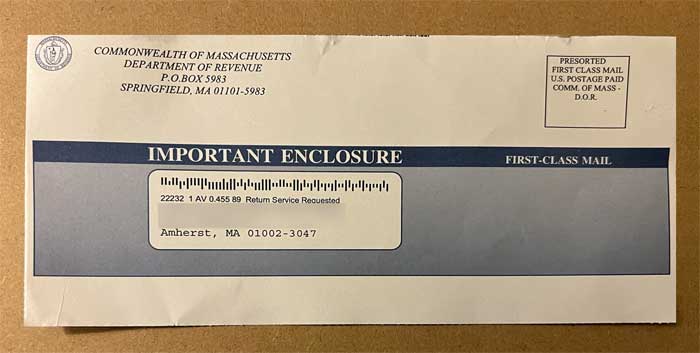 If you receive an official looking piece of mail from the Massachusetts Department of Revenue, take good care of it. It may be your Chapter 62F tax refund that the Commonwealth began sending out on November 1.
Chapter 62F is a state law that sets a cap on annual tax revenue. In FY22 Massachusetts exceeded that cap by $2.941 billion and so is returning to eligible taxpayers 14.0312% of their Massachusetts income tax liability for Tax Year 2021. Find more information at mass.gov/info-details/chapter-62f-taxpayer-refunds.