ARHS Girls Cross Country Team Wins Western Mass And State Sectional Titles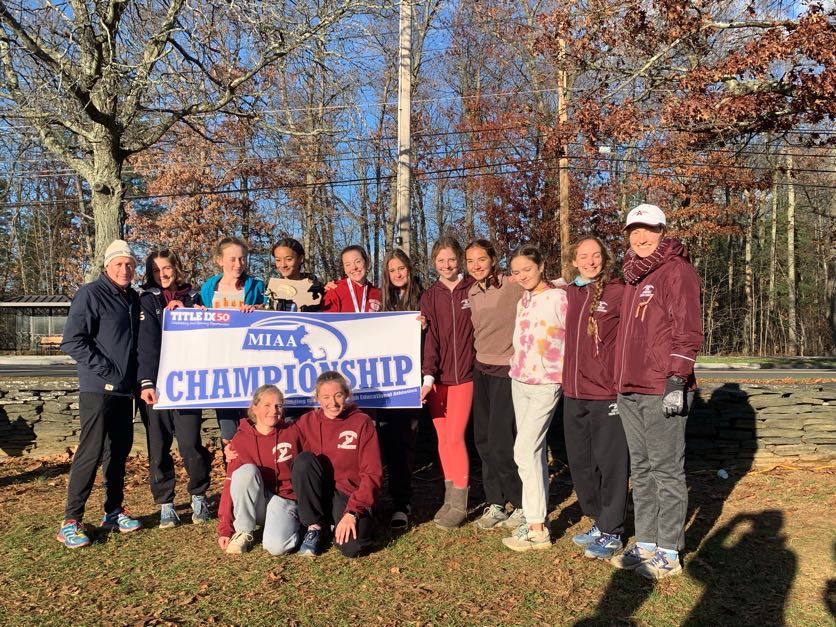 The Amherst Regional High School girls' cross country team won the state sectional Division 2A title at Stanley Park in Westfield on Sunday (11/13), finishing first among 16 teams with 76 points. Local rival Northampton was second with 89 points and Nashoba Regional (Bolton, MA) was third with 96. Amherst senior Tamar Byl-Brann was the individual champion, covering the 5k course in 18:42, 14 seconds ahead of runner up Caroline Collins of Nashoba. Also scoring for Amherst were April Schilling 14th (19:59), Elizabeth Sawicki 16th (20:16), Isla Cusik 17th (20:17), and Claire Kennedy 38th (21:28). The top seven teams from this race qualified for the Division 2 State Meet which will be run at Fort Devens on Saturday November 19. It was the 34th consecutive year (excluding pandemic year 2020 when no competitions were held) that the Amherst girls have qualified for the state meet, a record for girls' high school cross country teams in Massachusetts.(complete results here).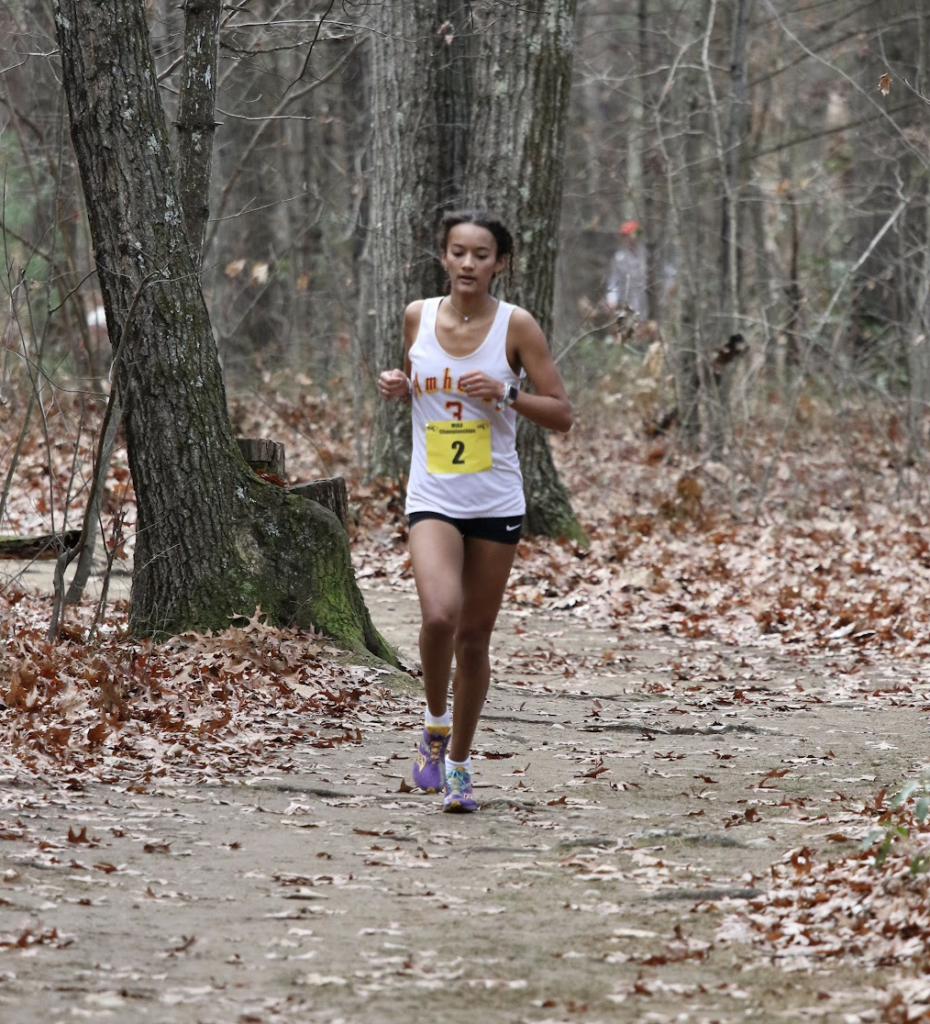 Head coach Ron Jacobs commented on the race : "This was a complete team effort. All seven of our runners ran fantastic races, and we were particularly strong the last mile. We're in a really good place heading into the state championship. But it was more than just the runners — every member of our team was fully committed to the task at hand, offering tons of support and really high levels of energy. This has been a really fun and rewarding team to coach."

The Amherst boys finished sixth out of 24 teams in their race and also qualified for the state meet.

Western Mass Champs
The previous week, Amherst girls won the Division I Western Mass Title at Westfield's Stanley Park on Saturday, November 5.  Amherst scored 40 points while runner up Northampton had 43. Amherst's Tamar Byl-Brann covered the 5k course in 18:51 to win the individual title, finishing 32 seconds ahead of Northampton's Norah Reade.  Amherst, along with Northampton and Longmeadow were the three Western Mass girls' teams to qualify for the Division 2A sectional championships last Sunday. This was the Amherst girls' 28th Western Mass title, dating back to 1989.