Opinion: Defund413 Amherst Calls On Public To Speak Up At November Budget Forum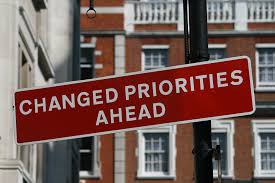 It's budget season again in Amherst and there's a lot to get noisy about! Defund413Amherst hopes you'll speak up for a more just Amherst at the Public Budget Forum on Monday November 21 at 6 p.m. in the Town Room at Town Hall or on Zoom (forum Zoom link).
Not sure what to say?
Demands for Amherst's FY24 Budget:
Fund eight more responders for CRESS
Maintain CRESS as an independent town body
Fund a BIPOC Cultural Center and a Youth Empowerment Center (CSWG Part A, pg 15)
Reduce the size and budget of the town's police force by half
Establish a victim's compensation fund for those who are mistreated by police (Community Safety and Social Justice Committee's July 29 letter).
Fund an extended process of community racial healing and visioning (CSWG Part B, pg 41).

Defund413 Amherst works to take as much money away from the Amherst Police Department as possible as a step towards the abolition of police and policing.