Opinion:  Felling Of Merry Maple Was Premature, Lamentable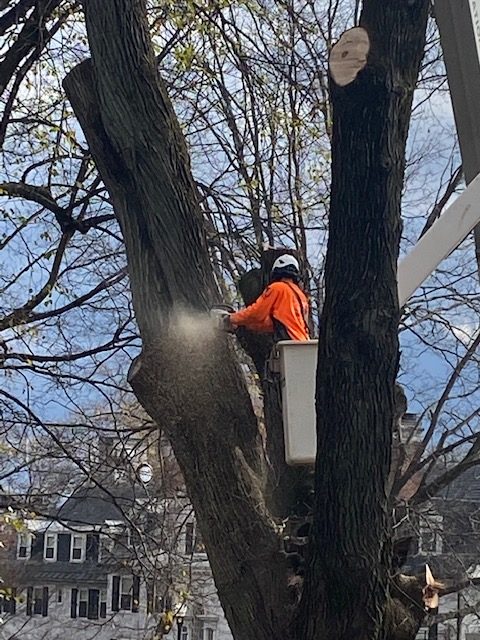 Just in time for the Holidays the powers that be in Amherst have allowed the legacy "Merry Maple" tree on the Town Common to be cut up and destroyed. This Norway Maple, planted in 1875, has been the focus of yearly holiday festivities and helped create fond memories for generations of residents from Amherst and the surrounding communities. Countless appeals from townspeople and others to save the fabled tree were dismissed even though various arborists and the Amherst Tree Warden himself noted in the Amherst Bulletin that the tree could live another 20 or 25 years. Strangely, a majority of Amherst Shade Tree Committee members signed off on the cutting as well. Apparently, it's all about development in this once quaint town and plans to redevelop the North Common were deemed more important than tradition or preservation.
With just weeks away from the traditional holiday celebration in front of the Merry Maple, workers arrived this Thursday (11/17) morning with boom trucks and chainsaws. The evening before people gathered to both celebrate and mourn the tree's demise but no one chose to defend the tree at the 11th hour. Trees, especially older trees, are among the few natural carbon capture sources on the planet and crucial to capturing CO2 emissions and storing the carbon, thereby confronting the climate crisis. The days of neglect for trees in forests and in our communities must end. Future generations will be watching what we do in these times.

Don Ogden blogs on environmental issues at Concerto For A Blunt Instrument and hosts the Enviro Show on Valley Free Radio (WXOJ-LP, Northampton) and WMCB, Greenfield.