From Other Sources: News For And About Amherst.  Local News Roundup For November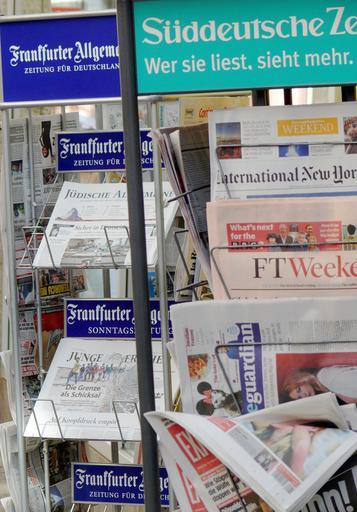 This feature offers links to selected articles that might be of interest to Amherst readers. I favor, in these postings, with a few exceptions, material that is not hiding behind a paywall. Hence, I have reduced my postings from sources like the Washington Post, The Wall Street Journal, The Boston Globe, The Chronicle of Higher Education, and MassLive which are doing some great reporting but which make their articles inaccessible without some sort of payment. On occasion, an article seems too important not to mention, and in such cases I will post it, and leave it for the reader to decide whether to pay for access. If you have read something that is germane to what I've been posting in this feature, please share the link in the comments section below.

Here are some stories that we were unable to cover in The Indy.

Climate Change At Home: UMass Toollkit Helps Towns Clear Barrier To Solar Power by Bella Levavi (11/24/22).  It takes a lot of planning to get a solar panel installed. Municipalities must find solar resources in their town, create GIS maps to identify optimal solar locations, assess the options for solar infrastructure, and conduct a financial assessment — all before a solar developer comes in. As small towns lacking skilled green energy employees struggle to perform these tasks, the University of Massachusetts Amherst's Clean Energy Extension has come up with a solution. The Clean Energy Extension has worked over the past several years to develop a toolkit that small, under-resourced cities and towns can use to help develop solar energy. (Daily Hampshire Gazette)

Survival Center Serves Up Delicious Holiday Fare by Scott Merzbach (11/23/22). Bringing a plate filled with Thanksgiving meal staples including turkey, potato, stuffing and squash to his table, Mateo Rull of Sunderland made sure that he got to try the tamales being served. "This is a very pleasant surprise," Rull said as he sat down in the dining room at the Amherst Survival Center Wednesday afternoon. "We're from Mexico, so it feels nice to have some Mexican food today." Soon after, he sampled a tamale. "They're amazing," Rull said. Rull was among dozens of guests attending the center's annual Thanksgiving dinner, which this year was titled "Celebrating Native American Heritage & Giving Thanks for Our Community." It also was a return to a more traditional setup for the first time since 2019, with guests lining up to be served the meal and then enjoying it in the dining room, or side rooms, in the building, with tablecloths, centerpieces and candles, and decorations in the oranges and browns of autumn. (Daily Hampshire Gazette)

Demonstrators Call For UMass Engineering Student's Arrest Charges To Be Dropped.  Bring Attention To Racist Incidents At UMass by Ella Adams and Liesel Nygard (11/22/22). On the afternoon of Monday, Nov. 21, over 40 students gathered outside of the University of Massachusetts Student Union to speak out against the charges brought against a UMass engineering student of color in early November and against other racially-motivated incidents happening on campus. The demonstration was held alongside a petition calling for "UMass administration, UMass Police Department and the prosecutor's office" to drop charges against the student arrested on Nov. 1 by UMPD. The petition has over 2,170 signatures from UMass alumni, undergraduate and graduate students, and faculty. On Nov. 8, Chancellor Subbaswamy wrote to the campus community via email that the arrest was under "investigation" after witnesses contacted his office with concern. The student-led petition states that the arrest "must be re-examined within the context of the existing environment of racial tension on the UMass Amherst campus." (Massachusetts Daily Collegian)

Amherst Media To Honor Members Of Town's Community Safety Working Group With Its Jean Haggerty Award by Scott Merzbach (11/22/22).  Members of a municipal committee that spearheaded Amherst's creation of departments focused on promoting diversity and equity, and establishing an unarmed alternative to police, are being recognized with an annual award from Amherst Media. This year's Jean Haggerty Award for Community Engagement and Social Change, to be presented Nov. 30 at the Augusta Savage Gallery in the New Africa House at the University of Massachusetts, is going to residents who served on the Community Safety Working Group in 2020 and 2021. "Our support from this community affirms gaps in services that we were able to recognize and recommend solutions for," co-chairwomen Brianna Owen and Ellisha Walker said in a joint statement. (Daily Hampshire Gazette).
Property Taxes In Amherst To Jump An Average Of  $375 Next Year by Scott Merzbach (11/21/22). Tax bills for an average homeowner in Amherst will be going up by about $375 in the coming year, based on revised information following the Town Council's recent approval of a single tax rate for fiscal year 2023. Councilors at their Nov. 7 meeting supported a recommendation from Assessor Kimberly Mew and Town Manager Paul Bockelman that maintains a single tax rate for all 6,938 taxable properties in town, of which 6,312, or 88%, are considered residential. Amherst also has 419 commercial properties, 30 industrial properties and 177 personal properties. (Daily Hampshire Gazette)

Racial Profiling Alleged At PVTA Bus Standoff At UMass by Scott Merzbach (11/21/22).  An alleged case of racial profiling, in which a PVTA driver called for police assistance to handle an incident in which a University of Massachusetts student boarded the bus holding a lemonade, has led to complaints being filed with both UMass and PVTA officials. Getting on the B43 bus as it made its way through the UMass campus on the afternoon of Nov. 4, where she was heading to the Starbucks in Hadley, Kalina Nurse had lemonade in a paper cup from the dining commons that the bus driver told her to throw away, which she did. Then the driver asked her to get off the bus to allow others to get onto it, according to Nurse. "It really felt like she was trying to make a big deal out of a glass of lemonade," Nurse said in an interview at the Student Union this week. Describing the driver's behavior as "passive-aggressive," Nurse, who is Black, contends the matter should have been resolved without getting a cop involved. "It was me that she wanted to make a problem about," Nurse said. (The Amherst Bulletin)

Special Historic District Proposed For Amherst's North Pleasant Street by Scott Merzbach (11/21/22). A business-specific Local Historic District that might offer more protections to buildings and properties in a mostly commercial section of downtown Amherst is a concept being presented to the Local Historic District Commission. Steve Bloom of Lincoln Avenue recently gave the commission an overview for expanding an existing district, or creating a new district, that would include 20 to 22 properties between 196 and 336 North Pleasant St., from the rectory at St. Brigid's Church north to where North Pleasant and Triangle streets meet. Bloom, who previously chaired the North Prospect-Lincoln-Sunset Historic District Study Committee, said his idea would be to have either these properties added to that district, or to create a third district. The town's first Local Historic District was centered on the Emily Dickinson Museum on Main Street.The districts provide various protections to the properties and requirements that property owners get permission when making both major and minor changes to their homes, churches and businesses. (Daily Hampshire Gazette)

New Bus Service Launches In Region: OurBus To Offer New York-Amherst, Boston-Northampton Routes by Declan Langton (11/16/22). A month after selling out trial runs offering bus service from New York to Amherst and from Boston to Northampton, a regional transportation company that specializes in intercity and charter bus trips is now offering these routes on a permanent basis. OurBus, a six-year-old company with service in over 100 markets nationwide, launched its New York City route on Nov. 10. This route includes stops in Connecticut in downtown Hartford and at Bradley International Airport, and in Massachusetts in Holyoke, Northampton and Amherst. The Boston route is set to begin next Tuesday and will take riders from Northampton, Amherst and Belchertown to Logan Airport. Both routes will run daily, with fares starting at $25. More trips will be added to both routes, the company said. (Daily Hampshire Gazette)