Three Proclamations From Town Council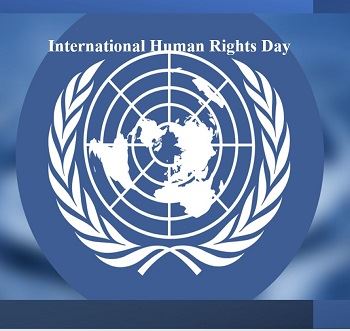 As part of the consent agenda, the Town Council unanimously passed the following resolutions and proclamations at their meeting on November 21.
Human Rights Day Proclamation: Human Rights Day is observed annually each December 10th , commemorating the day on which, in 1948, the United Nations General Assembly adopted the Universal Declaration of Human Rights. NOW, THEREFORE, The Amherst Town Council hereby proclaims December 10, 2022 Human Rights Day, encourages our community to embrace every opportunity to reflect and embody the values of the Universal Declaration of Human Rights in their work for the community, and urges Amherst residents to celebrate this day with a communal reading of the Declaration of Human Rights on December 10, 2022 at 6:00 p.m. on the Town Common.  Sponsored by Lynn Griesemer, Mandi Jo Hanneke, and Michele Miller.
Proclamation in Support of Small Business Saturday and Merry Days: Now, therefore, the Amherst Town Council proclaims November 26, 2022 Small Business Saturday® and urges the residents of our community to support Amherst-wide small businesses and merchants on Small Business Saturday®, during the Merry Days celebrations, and throughout the year. Sponsored by Lynn Griesemer and Anika Lopes.
Citation in Honor of Monte's March for the Food Bank: NOW THEREFORE, the Amherst Town Council heralds the achievements of Monte Belmonte and the staff at the Food Bank of Western Massachusetts, honors them with this citation, and expresses its deep gratitude for their important work to end hunger in our community and beyond. Sponsored by Ana Devlin Gauthier, Lynn Griesemer, Andy Steinberg, and Jennifer Taub.