Opinion: Pediatricians Warn That Synthetic Turf Is Especially Dangerous For Children And Teens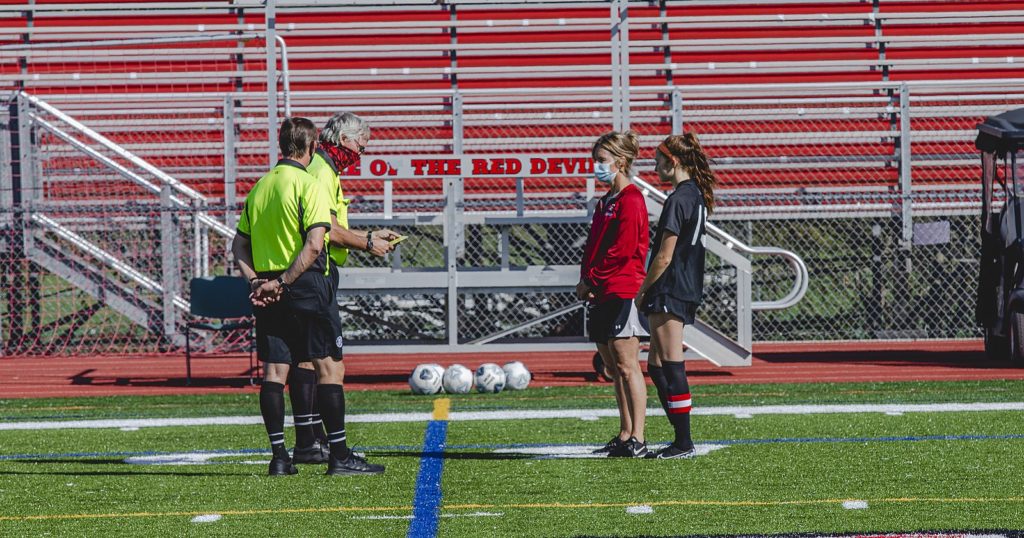 By Maura and Art Keene
A team of pediatricians from the Children's Environmental Health Center at the Icahn School Of Medicine at Mt. Sinai Hospital in New York reports that while PFAS in synthetic turf is a known toxin and carcinogen, the toxic threat is especially dangerous for children and teens. Consequently, they recommend against the installation of synthetic turf in general and especially in areas that will be used by children and teens. In a report solicited by the Maplewood, New Jersey Township Committee dated June 25, 2021, they write:


We, the Children's Environmental Health Center of the Icahn School of Medicine at Mount Sinai, strongly discourage the installation of artificial turf fields in Maplewood Township due to the uncertainties surrounding the safety of these products.

As pediatricians, epidemiologists, and laboratory scientists at the Children's Environmental Health Center of the Icahn School of Medicine at Mount Sinai, recipients of numerous research grants from the National Institute of Health, and host to one of 10 nationally funded Pediatric Environmental Health Specialty Units, we receive frequent inquiries from concerned parents and physicians regarding the wide scale use of artificial turf surfaces on school grounds and in park properties. This led us to conduct a review of the risks and benefits of artificial playing surfaces, during which we found significant gaps in the evidence supporting the safety of artificial turf products. Our findings are summarized below and discussed in detail in the attached documents: "Artificial Turf: A Health-Based Consumer Guide" and "Position Statement on the use of Recycled Tires in Artificial Turf Surfaces".

Children and young adults are uniquely vulnerable to harmful exposures from artificial turf surfaces. This is due to a number of factors including their unique physiology and behaviors, rapidly developing organ systems, and immature detoxification mechanisms. Vulnerability persists through the teen years as the reproductive and nervous systems continue to develop beyond the first two decades of life. Children and young athletes breathe faster than adults at rest, putting them at greater risk for inhalation of chemicals that off-gas from turf fields. In addition, youth have a higher surface area to body mass ratio, produce more body heat per unit mass, and sweat less than adults, all factors that increase susceptibility to heat injuries that have been observed on artificial turf fields. Lastly, children and young adults have more future years of life over which chronic diseases develop.

See the complete letter here.
The accompanying reports can be read here and here.
Comprehensive bibliography here
The emerging science paints a picture that looks increasingly grave and even more dangerous than previously thought. Claims by proponents of synthetic turf that newer fields (e.g. without crumb rubber) are safe and that critics of turf are relying on old data about old fields are simply not true and appear to be drawn largely from industry promotional materials. The scientific consensus is clear: there is no such thing as safe levels of PFAS exposure.

The contrast between the way our town is handling this and the way that Nantucket and other Massachusetts communities did breaks our hearts because what we are really talking about is whether we are comfortable with the idea that we might be poisoning our kids and the neighborhoods around the school. And if there's even a chance that we might poison our kids (and the scientists say it's quite likely) shouldn't we figure this out based on evidence before we move forward? We ought to be open to learning what the dangers really are and what the science says. And yet, the Town Council will apparently re-vote to approve the allocation for a synthetic turf field three days before the Amherst Board of Health meets to prepare their report on the safety of synthetic turf.  While other towns in the Commonwealth have invited expert testimony into their deliberations, we are rushing forward with a decision of great consequence without taking time to consult the analytical chemists and toxicologists and exposure scientists. If it wasn't happening right before our eyes it would defy belief.


Maura Keene is a retired obstetrician-gynecologist at BayState Health Systems. Her four children are graduates of the Amherst schools. She has lived in Amherst since 1982. She is a frequent contributor to the Amherst Indy.
Art Keene is a resident of District 5, Emeritus Professor of Anthropology at UMass, and the Managing Editor of the Amherst Indy. His four children are graduates of Amherst Regional High School. He was head coach of the ARHS girls cross country team for 17 years.