Opinion: BID Responds To Black Business Association Of Amherst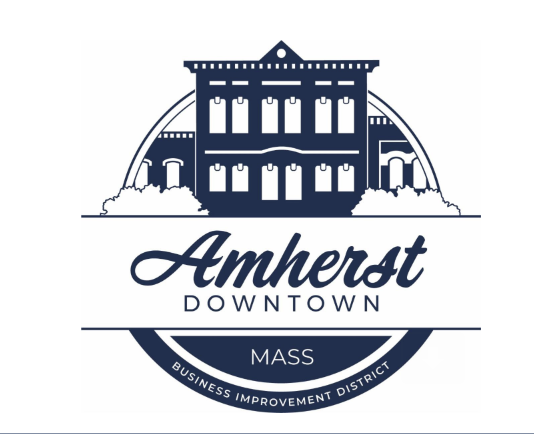 The Amherst Business Improvement District (BID) and the Downtown Amherst Foundation (DAF) offer this response to the recent opinion piece by the Black Business Association of Amherst, posted in the Amherst Indy. We are grateful for the opportunity to share facts based on the dollars, percentages, and numbers that are reported to the Town of Amherst by the BID & DAF. The BID and DAF report to the Town of Amherst based on our contracts. These reports are public and will be reported to the US Government for ARPA spending.
The ARPA funds allocated for these contracts are .25% of the Town of Amherst's 12 million ARPA allocations. It is also important to note that the BID and DAF are separate entities with separate boards of directors and missions. I, Gabrielle Gould, remain the volunteer Executive Director of the DAF and the paid Executive Director of the BID. The following is in regard to the .25% of ARPA funds allocated to our organizations.
In 2022 the DAF conceived and raised 100% of the needed funds, built, and opened The Drake, Amherst's first dedicated live performance and music venue. This venue is run as a 501c not-for-profit arts and culture hub. This project was funded by The State of Massachusetts Executive Office of Housing and Economic Development, The Mass Cultural Council, The Town of Amherst ARPA funds, Amherst College, and over 300 individual donors, foundations, and businesses. For the purposes of this response to the printed opinion piece, we are breaking down the diversity of The Drake to date.
In the eight months that the Downtown Amherst Foundation/The Drake has been open this live music and performance venue has hosted 138 events featuring professional musicians, poets, and actors on the stage. Thirty-eight of those evenings featured Black Artists. In addition, our Open Mic Nights, Jazz Jam Sessions, and other free programming, we estimate that close to a thousand artists have stood on our stage. These are artists of all backgrounds, ages, colors, socio-economic backgrounds, and religions. We are averaging 100 audience members per performance – The Drake has brought around 15,000 people to our downtown. The Drake has been on the cover of the Boston Globe Sunday Arts sections and in many print publications driving audiences to Amherst and putting Amherst on a "map" that has historically been attributed to Northampton. The economic impact is clear. This month alone we will host Amherst Regional High School's Cabaret for two nights, New England Public Media's Valley Voices, local artist Tem Blessed & Blest Energy, international rock star Lou Barlow, the first of our five-part Classical Chamber Series, Mexico Cities Son Rampe Pera and many more performers, artists and musicians.
The Downtown Amherst Foundation has brought artists from around the globe and our own backyards to play for a diverse crowd. Do we wish our audiences were more diverse – absolutely, but we are breaking barriers with every band or performance we bring in by consistently changing genres and ensuring free shows, student tickets, and memberships that allow for rush tickets.

Our work and collaborations with ARHS, Amherst College, and UMASS reach a wonderfully diverse group of students and audience members in our community. In addition, The Drake Spoken Word Series is hosted by a black woman who has brought in other black poets and artists to present on the Drake stage. Outside of open mic night which is open to all ages, we pay every artist who performs at The Drake and the DAF has received myriad grants for the diversity that we have brought to Amherst.

The Makers Market hosted at The Drake, that was part of the First Annual Downtown Sip & Shop Stroll late in December, brought 13 makers to our downtown. Five of them were black makers who reported that this was one of the most successful events they have had this year. 
If we are looking at The Drake specifically through the eyes of diversity, equity, and inclusion I can without any hesitation say The Drake is a model not-for-profit in ensuring DEI is not just recognized but is absolutely at the forefront of who we are and what we program. This model is the only way any arts and culture organization has a future.
It may also be of value to share that the Downtown Amherst Foundation which is responsible for the creation and running of The Drake was the creator and administrator for allocating over $250,000 in grants during the pandemic to small Amherst-wide businesses. Out of the 62 businesses given grants 19 identified as BIPOC and 23 as marginalized businesses. That's 42 out of 62 businesses. 

The current ARPA contract for $100,000 in small business assistance that the BID is administering has completed one round of funding. In that round, 97% of the grants awarded were to BIPOC and marginalized business owners or potential business owners. The second round of New Business and Technical Grants applications will be released today (1/6). 
Neither, the DAF nor the BID take any administrative fees for any of these programs and while the contract with the Town of Amherst for the current ARPA grants mandates that 50% of the grants be awarded to BIPOC, LGBTQ+ and Women-Owned businesses, the original pandemic DAF grants had no such restrictions and yet once again, the majority was awarded to businesses within those categories. In addition, the DAF gifted over $20,000 in PPE fuding to businesses, $50,000 in advertising and small business support, and countless free consulting hours to small businesses which netted over $2 million in state and federal grant funding for the businesses of Amherst. 
As Director of the BID, I have also, personally, given hundreds of hours of free consulting to small businesses throughout Amherst. A clear example of a recent business that I assisted opening, giving 80+ hours of free consulting is Hazel's Kitchen. I assisted with their LLC filing, their liquor application, and their permitting. I was on-site for every inspection and communicated with their landlord on their behalf during their build-out. I called and worked with several contractors and experts to get their systems in place and have spent hours with Patrick and Junior going over their business and assisting them above and beyond any purview of any BID anywhere in the US. We do this as much as we can for any business that requests the aid of our offices, Hazel's is just an example of a Black-owned business that needed hands-on assistance to open.
We will continue to work with the small businesses of Amherst, the Town of Amherst, and our community to build economic vitality, a vibrant community, and welcoming arts & cultural centers for all. The BID and DAF are transparent organizations with remarkable Boards of Directors and small but committed staff who are passionate and believe in the work we do.

Gabrielle Gould is Executive Director of the Amherst Business Improvement District and the Downtown Amherst Foundation