Letter: Proposed Zoning Bylaw Changes Benefit Large Landlords Serving Students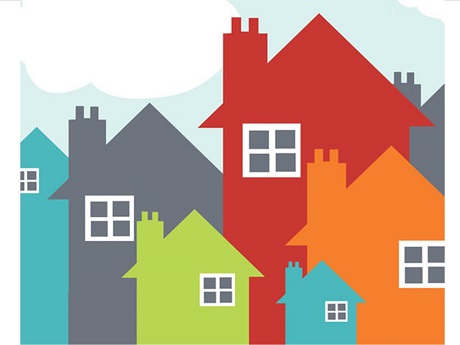 The following letter was sent to the Amherst Planning Department, Planning Board, Town Council and Town Manager on January 18, 2020.
As the Planning Board considers changes to the zoning bylaws, please consider:
Loosening the process to obtain permits to build duplexes, triplexes, and townhouses will not improve affordability, because landlords serving students are in the business of getting the maximum price per individual bed, so a single family house, turned into a triplex, could legally have 12 beds and 12 parking spots at $1400-$2000 per bed.

The pent up and overwhelming demand for student housing as close as possible to UMass makes it unlikely that increasing supply, even crazily, will reduce demand or high demand pricing. Homeowners in Amherst are already regularly getting propositioned by faraway investment companies. This proposed loosening will be very damaging to the balance of our town, ie: we need families in the mix!

It is easily observed that the >800 units built or permitted over the past 7 years have only been rising in cost per bed.

Eliminating the requirement for a Special Permit or a Site Plan Review will compromise the rights of abutters, who have a right to complain and push back when investors are decimating family, retiree, first time, and young professional housing in Amherst.

The proposal also newly allows townhouses in the R-O and R-N districts, where they are currently not allowed. In the R-G districts, townhouses would be allowed without having to obtain a Special Permit. This is our local government not protecting our rights to quiet enjoyment, as well as damaging the largest investment of homeowners (the home they own).
Instead of this proposal, with its many negative consequences likely, I suggest:
·         Explore the costs and benefits of increased density at existing apartment complexes.
·         Require that 50% of new construction be rented to non-student households.
·         Insist that UMass house a greater percentage of their students, as they are in a small town, not a major city, like most flagship campuses of state universities.
·         Increase the payments in lieu of taxes that UMass pays to mitigate their outsized effect on the infrastructure and resources of our town.
·         Find a way to allow houses in Amherst Woods to be as susceptible to this consequential deregulation as the rest of the town. Councilors who live there should know what might happen to their homes and neighborhood, as much as any.

Ira Bryck

Ira Bryck has lived in Amherst since 1993, ran the Family Business Center for 25 years, hosted the "Western Mass. Business Show" on WHMP for seven years, now coaches business leaders, and is a big fan of Amherst's downtown.