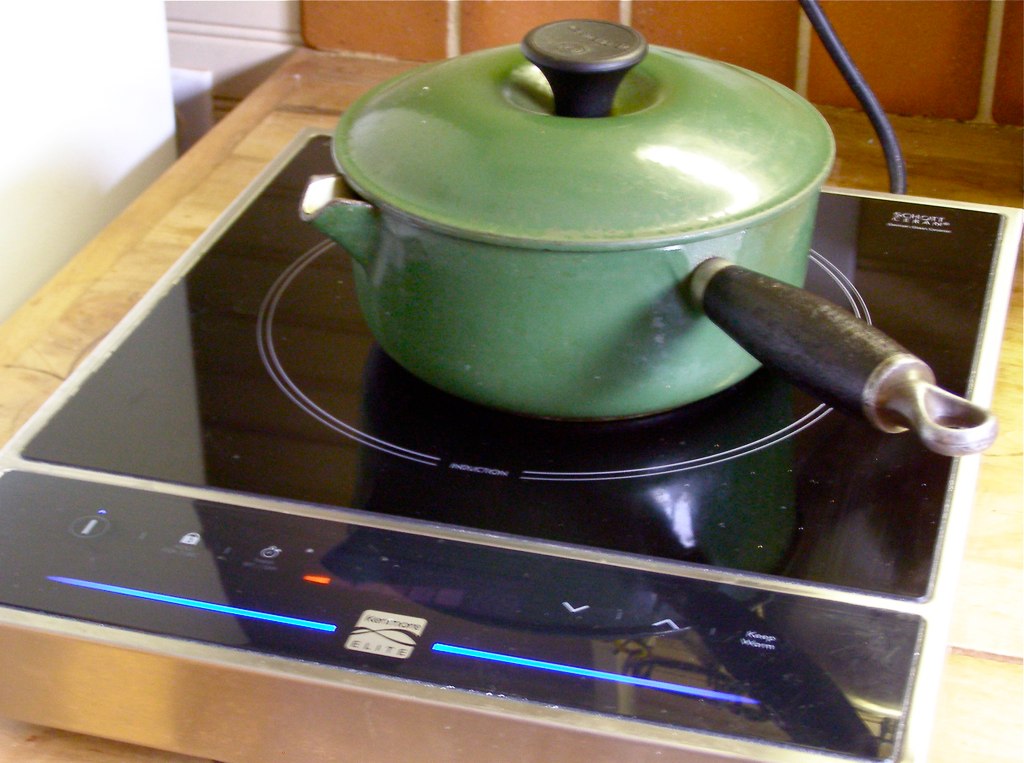 Source: Forbes Library
Starting February 8, The Forbes (Northampton), Lilly (Florence), and Jones (Amherst) libraries will offer patrons and opportunity to borrow an induction cooking kit to try out at home.

An induction cooktop heats cookware directly, using the principle of electromagnetic induction, unlike conventional electric or gas stoves which heat indirectly using open flame or electric resistance coils.  This magnetic field isn't hot on its own, but when a piece of metal cookware enters the magnetic field, the molecules within the metal become agitated, generating heat with the cookware itself.  Induction cooking uses less, energy, requires no open heating elements ,and offers precise control of the temperature of each pan.  With gas stoves, implicated as a source of indoor air pollution and a cause of childhood asthma (see also here), induction ranges are being suggested as the environmentally sound alternative. Induction cooktops have been estimated to reduce the risk of childhood asthma by 45% over households that cook with a gas range.

The induction cook kits library loan program is sponsored by Local Energy Advocates of Western Massachusetts and Mothers Out Front Northampton.  The cook kits were purchased from the Center for EcoTechnology.
Free Cooking Demonstration
Forbes library will offer a free induction cooking demonstration and information session on Tuesday, February 7 at 6:00 p.m. in the Forbes Community Room.  More information