Letter: There Are Better Ways To Honor UMass Front Line Service Workers Than A Remote Pavilion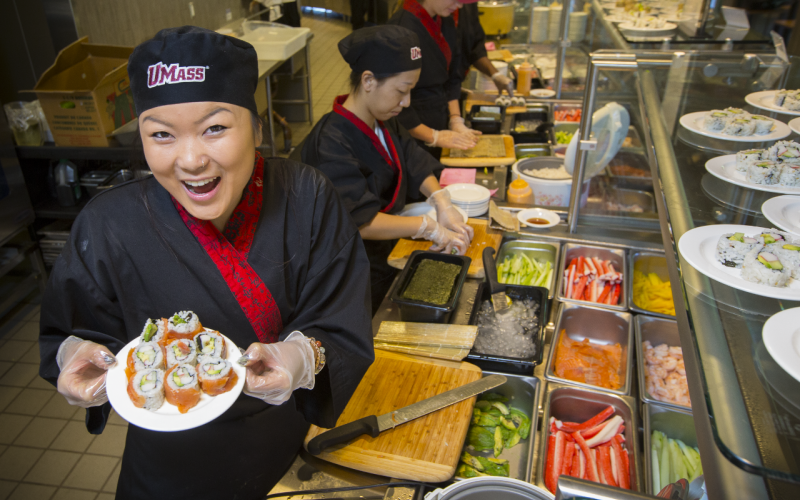 The following letter was sent to UMass Chancellor Kumble Subbaswamy on January 27, 2023. A similar letter was also sent to the Amherst Town Council.
The UMass 'monument to service workers' proposed for the meadow adjacent to the Renaissance Center is a good intention run amok.
With regard to the proposed 'Workers' Pavilion', some rhetorical questions:
Did anyone involved in planning this actually ask any service workers what they thought would be an appropriate use of a $7M bequest?
Will any service worker getting off their shift go a mile out of their way to engage in 'peaceful contemplation of nature' at a pavilion that besmirches a large parcel of pastoral land?
The idea of commemorating the service workers who have the thankless job of keeping UMass up and running through everything – covid, post-game riots, blizzards, and just the routine maintenance necessary to clean, house, feed and educate – is great. (Respect, let alone gratitude, is scarce). However, (and I am just guessing here), I doubt if the person donating $7M for this has ever been a service worker. For the record, I have been, for both the U.S. National Park Service, and for UMass. To a person, I'd guarantee my work mates in those jobs would have regarded this proposal as ridiculous, darkly humorous, insulting, or all three. Frankly, this project seems like an example of some elite planners who are woefully out-of-touch, pandering to proletariat workers.
There are major issues with the project as described. The proposed siting of project would irreparably destroy what is now a beautiful pastoral space currently enjoyed by the UMass community and Amherst residents alike. The proposed structure has a decidedly unfinished appearance in the drawings unveiled so far, resembling an undergrad CAD design project, and certainly doesn't look like it should cost $7M. It is proposed as a place where individuals can go to 'quietly contemplate' nature and the contributions of UMass service personnel, but it is far out of the way of the mainstream campus life, has no associated parking proposed, and would sully a pristine meadow that is already a quiet place for repose and contemplation.
If the anonymous donor wanted to honor service workers, and UMass was serious about accepting such a gesture (as opposed to effectively hiding it on the margins of the campus), there are many better ways and places. How about a bronze statue of some workers with aprons, brooms, landscaping equipment, etc., erected somewhere close to the middle of campus, where students, faculty, administrators and guests are likely to see it? Better still, how about establishing a scholarship fund so service workers or their kids can enroll in courses? How about endowing an account for paying bonuses to service workers? Why not subsidize affordable workforce housing? There are so many more productive, creative, essential uses for a $7M gift….
I sincerely hope you can convince the anonymous donor to reconsider their gift's use.
John Varner
John Varner Lives In Amherst