What's Happening In Amherst?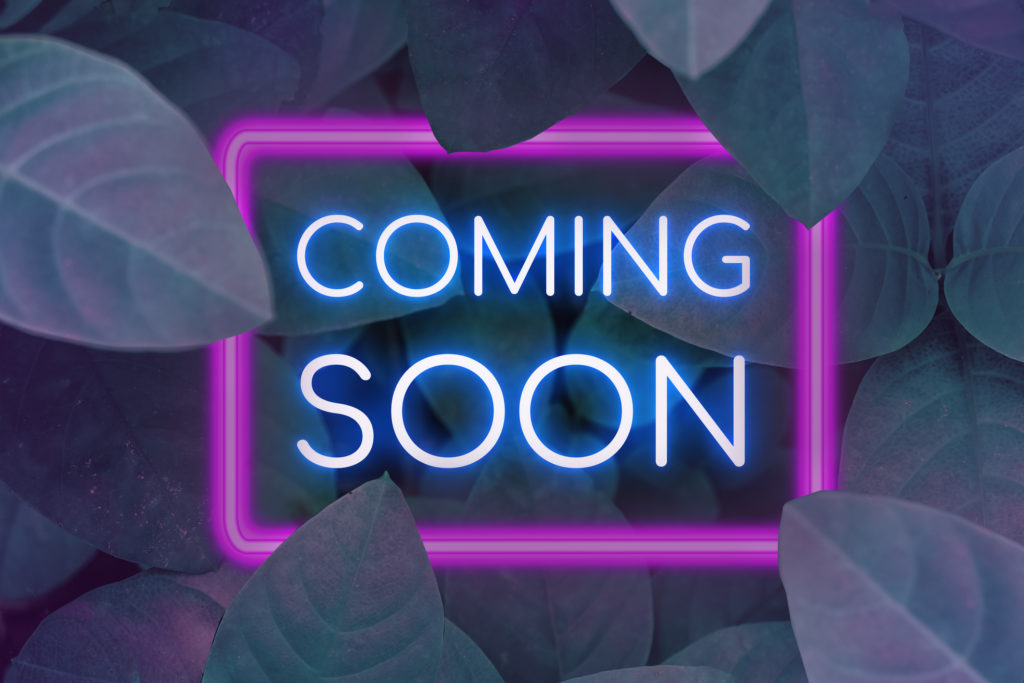 There are lots of interesting events happening in our town. You can help us make our events calendar more useful by sending us your listings and including contact information and/or a link for more information. Send events listings to amherstindy@gmail.com.
SINGLE DAY EVENTS

POSTPONED: SATURDAY FEBRUARY 4: TALK BY THOMAS E. JOHNSON JR. COMMON PLACE: THE PUBLIC LIBRARY, CIVIL SOCIETY, AND AMERICAN VALUES. Munson Memorial Library, 1046 South East Street. 11 a.m. More information. Watch this space for new date.
FRIDAY FEBRUARY 10: PUBLIC FORUM WITH THE COMMUNITY SAFETY AND SOCIAL JUSTICE COMMITTEE ON THE KILLING OF TYRE NICHOLS. Zoom. 6 p.m. The CSSJC invites all to our next meeting to voice concerns, pose questions, or comment about public safety and equity in our community. See the Town's website for the Zoom link to join. In addition, a joint listening session is planned in March for CRESS and the CSSJC marking a year since establishing the program.
SATURDAY FEBRUARY 11. VIRTUAL CELEBRATION OF THE 84TH BIRTHDAY OF THE LEAGUE OF WOMEN VOTERS AMHERST. 3:30 p.m. on Zoom Register at lwvamherst.org. State Rep. Mindy Domb, will be the guest speaker.

SATURDAY FEBRUARY 11: AMHERST CLIMATE JUSTICE ALLIANCE KICKOFF: Jones Library Woodbury Room. 11:30 a.m. – 1:30 p.m. Also on Zoom. Register for Zoom link here. The Amherst Climate Justice Alliance (ACJA) is a newly formed coalition with the mission to support accelerated, effective climate action by the Town of Amherst, identify priority strategies and actions for the Town to take, help foster a community-wide, unified commitment to significantly lowering our public and private carbon footprints, and prioritize racial and economic justice. Current members of the ACJA include Amherst Sunrise, Climate Action Now, Extinction Rebellion, First Church Congregational, Jewish Community of Amherst, Local Energy Advocates, Mothers Out Front, Progressive Coalition of Amherst, Unitarian Universalist Society of Amherst Green Sanctuary Committee, UMass Sunrise, and Zero Waste Amherst. The KickOff Event is an opportunity to meet and network with local groups and individuals – young and old – concerned about climate action and justice on a local and global level. Contact us at amherstsunrisemovement@gmail.com

SATURDAY FEBRUARY 11: THIRD ANNUAL AMHERST FIRE AND ICE FESTIVAL Amherst Town Common. 2-5 p.m. Live ICE sculpting of a magical menagerie of ice sculptures, hot cocoa and 'smore kits over fire pits, tie dye crafting under a tent with the Amherst Recreation team… MATICA Circus FIRE performance at 5 PM. Sponsored by the Amherst BID
SUNDAY FEBRUARY 12: DEADLINE FOR SUBMISSIONS FOR 2023 PHOSPHORESCENCE POETRY READING SERIES The Emily Dickinson Museum is now accepting submissions for the third year of Phosphorescence Poetry Reading Series — a virtual event held monthly, May through October in 2023. The Series features established and emerging poets who represent the diversity of the flourishing contemporary poetry scene. DEADLINE: Sunday, February 12, 2023, 12pm ET. Learn how to submit your proposal:
https://www.emilydickinsonmuseum.org/phosphorescence…/
Produced by the Emily Dickinson Museum, the aim of Phosphorescence is to celebrate contemporary creativity that echoes Dickinson's revolutionary poetic voice. Featured poets are promoted on the Museum's event web page, through an event mailing list of roughly 18,000 addresses, and through the Museum's social media. Each participating poet receives a $200 honorarium.

SUNDAY FEBRUARY 12: INTRO TO WYCINANI POLISH FOLK ART Local Art Gallery in the Mill District, Cowls Lane, 1-3 p.m. Come try wycinanki–a beautiful traditional Polish folk craft! A great activity for all levels! Wycinanki (pronounced vee-chee-nan-key) is a traditional Polish craft of paper cutting which is used for home decor that focuses on stylized images of nature and rural life. In this two-hour workshop, you will explore the Lowicz style of wycinanki, where layers of colored paper are cut, layered, and glued to create vibrant images. Participants will complete one piece in class, and will then have the skills and materials to make additional ones at home. Ages 8+ with adult accompaniment due to use of sharp instruments. All materials provided.
Led by Laura Geryk, a local wycinanki maker who first learned the art of wycinanki when an elderly relative from Poland came to visit the United States for the summer. As an older adult, Laura has revisited the tradition and has shared her work in shows and galleries and taught classes throughout New England. She's eager to continue sharing this folk art tradition with others! Register here . Cost is $25

MONDAY FEBRUARY 13: COMMUNITY ACTION MEETING FOR VOTE YES FOR A NEW SCHOOL. Jones Library Woodbury Room, 6 p.m. Learn how you can make sure that Amherst votes Yes for a new school. RSVP: bit.ly/AmherstSchool.

TUESDAY FEBRUARY 14: LEAGUE OF WOMEN VOTERS JUDY BROOKS CONVERSATION SERIES WITH PROFESSOR WHITNEY BATTLE BAPTISTE. 7-8:15 p.m on Zoom. "Balancing Data and Democracy: the Restorative Work of W.E.B. DuBois and the Importance of This Moment."  The speaker, Whitney Battle-Baptiste, is Professor of Anthropology at UMass and Director of the W.E.B. DuBois Center at UMass. This quote from  W.E.B. DuBois explains the title and relevance of  the event:  "You and I can never be satisfied with sitting down before a great human problem and saying nothing can be done.  We must do something.  That is the reason we are on earth"  Join the League conversation and be inspired.   
Register for Zoom link here. More information

THURSDAY FEBRUARY 16: POETRY READING – LISBETH WHITE. 7:00 p.m. Frost Library, second floor, Amherst College. Poet & ritualist Lisbeth White will read from her recent collection of poetry, American Sycamore, as part of Amherst College's Visiting Writer Series, in the CHI Think Tank   American Sycamore was winner of the 2022 Perugia Press Prize.   Forthcoming in May, White will have a new book co-authored by Destiny Hemphill & Tamiko Beyer, Poetry as Spellcasting: Poems, Essays, & Prompts for Manifesting Liberation & Reclaiming Power.   For more information, see the Amherst College Creative Writing Center website.

THURSDAY FEBRUARY 16: ART FORUM ONLINE. Zoom. 7:30 p.m.  Members of Gallery A3 will discuss their work from the new exhibit SHOWING the UNSEEN – celelbrating 21 years of work at Gallery A3. and welcome questions and comments from the audience. Register for this free, online event at the gallery website www.gallerya3.com. 

TUESDAY FEBRUARY 21: NORTHAMPTON JAZZ WORKSHOP MARDIS GRAS WORKSHOP. The Drake. 44 N. Pleasant Street. 7:30 p.m. Free. (donations accepted). Samirah Evans (vocals), Haneef Nelson (trumpet) and the Green Street Trio. More information. Full Feburary Schedule at the Drake.

WEDENSDAY FEBRUARY 22: LECTURE HONORING BLACK HERITAGE MONTH – SLAVERY, MOBILITY AND THE CEROLIZED COUNTER-KNOWLEDGE OF RESISTANCE. Charmaine A. Nelson, Provost Professor of Art History in the Department of History of Art and Architecture at UMass. 5 p.m. Commonwealth Honors College 157 Commonwealth Avenue. More information

THURSDAY FEBRUARY 23: OPENING RECEPTION. ART EXHIBIT. I AM HOME: YOUTH ART INSPIRED BY REFLECTIONS ON THE BLAC K CHURCH. Jones Library, Woodbury Room, 5:30-7:30 p.m.  A creative project in honor of Black History Month featuring artwork by youth reflecting on the concepts of "home" and "freedom". The influence of the Black Church is the inspiration for this community presentation.   More information

SATURDAY FEBRUARY 25: PHOSPHORESCENCE: SPECIAL EDITION AT AMHERST COLLEGE LITFEST In person at Frost Library, Amherst College or online. 12 p.m. A special presentation of Phosphorescence featuring celebrated poet Victoria Chang and Pulitzer Prize winner Tyehimba Jess. Part of Amherst College's annual LitFest, this event celebrates literary life by inviting distinguished authors and editors to discuss the pleasures and challenges of verbal expression. Phosphorescenceis the Emily Dickinson Museum's monthly poetry reading series celebrating contemporary creativity that echoes Dickinson's own revolutionary poetic voice.

SATURDAY, FEBRUARY 25: 6th WESTERN MASS FLUTE FESTIVAL. Bezanson Recital Hall, UMass. 9 a.m. – 4 p.m. Free and open to the public. The event will feature a variety of workshops led by Professor Cobus du Toit and special guest flutist Catherine Boyack who will lead a morning masterclass with members of the UMass flute studio, and present a 3 p.m. concert with UMass faculty pianist Steven Beck. As a senior at BYU, Boyack won the National Flute Association's 2018 Young Artist Competition, one of the youngest performers to do so. More information

SUNDAY FEBRUARY 26: BLACK HISTORY MONTH: LET'S CELEBRATE TOGETHER. Amherst Pelham Regional Middle School Auditorium, 170 Chestnut Street. 2 to 5 p.m. The Human Rights Commission and the Office of Diversity, Equity, and Inclusion proudly present "The Resilience of African Americans through Music." A Black History Month Celebration from 1619 to present celebrating the resiliency of African Americans through music. Refreshments.  Free.

TUESDAY FEBRUARY 28: "LIBERATING VISION: THE ART OF WILLIAM KENTRIDGE". Old Chapel, UMass 4:30 p.m. A talk by Stephen Clingman. The South African William Kentridge is widely celebrated as one of the world's great artists, working across multiple media and genres, including charcoal drawing, sculpture, film, theater, and opera direction. This event will be a rare opportunity to see two of Kentridge's recent films from his 2022 exhibition at the Royal Academy of Arts in London and to hear excerpts from Clingman's catalog of the exhibit. There will also be a book signing courtesy of Amherst Books. Free and open to the public.

FRIDAY MARCH 3: WMUA BATTLE OF THE BANDS. The Drake. 44 North Pleasant Street. Doors open at 7 p.m. Tix: $7 advance, $10 at the door. WMUA 91.1 FM presents the Battle of the Bands at The Drake, where local artists will compete for campus fame and bragging rights, not to mention cold hard cash. Bands interested in competing can email wmuaevents@umass.edu with their video submission of one song of their choice. Submissions will be accepted on a rolling basis. Follow @thedrakeamherst and @WMUA on Instagram to stay tuned on the lineup. More information. Full Feburary and March Schedule at the Drake.
---
MULTI-DAY EVENTS

SECOND TUESDAY OF EVERY MONTH: OPEN MIC NIGHT AT THE DRAKE. 44 North Pleasant Street. Free event. Performers arrive by 5:30 p.m. Stage time: 6 p.m – 10 p.m. All ages. Younger performers will be slotted earler. All performers and styles of performances welcome, including but not limited to: music (of all kinds) – acoustic, folk, rock, hip hop, jazz, classical, etc…comedy, spoken word / readings, poetry,
dance, performance art. House rules and more information.

FIRST WEDNESDAY OF EVERY MONTH: COVID 19 VACCINE CLINIC. Bangs Center, 70 Boltwood Walk. 3:00-5:00 p.m. Free. The clinics offer Pfizer and Moderna Bivalent Boosters for ages 12 and up and Pfizer Bivalent Booster for ages 5 and up. Registration is preferred, but walk-ins are accepted. To schedule an appointment, click here. More information

LAST WEDNESDAY OF EVERY MONTH: CRAFT AND CONVERSE. Mill District General Store and Local Art Gallery, 91 Cowls Road. 6:30 p.m.-8 p.m. Are you tired of creating in solitude? Looking to connect with other artistic individuals? Grab your sketchbook, knitting bag, or water color gear and join our monthly coworking group! Craft and converse, hosted by Easthampton artist Kaia Zimmerman, is held the last Wednesday of every month from 6:30 to 8:00 p.m. This welcoming, intentional space is designed for community members to come together for a casual, social evening while pursuing their own creative projects. Drop-ins welcome, but registration encouraged for any weather-related changes in schedule. Bring your own arts or crafts project (BYOA) to work on. Ages 16+.
LAST FRIDAY OF EVERY MONTH : LAST FRIDAYS AT THE DRAKE POETRY SERIES HOSTED BY LYRICAL FAITH. 44 North Pleasant Street. Join us every last Friday of the month* for Last Fridays at The Drake hosted by Lyrical Faith for an unforgettable open mic and poetry night experience featuring award-winning spoken word artists from across the country. Come through for music, drinks, and artistic expression where poets take center stage to share new work, old work, or any work that helps them get free. Doors and bar open at 5PM. Early arrival is encouraged to get a slot on the sign-up sheet. The cover charge is $5 with a college ID or $10 general admission. More Information. Full Events Calendar at the Drake.

EVERY WEDNESDAY BEGINNING NOVEMBER 30: CAN'T REMEMBER CAFE. Bangs Community Center, 70 Boltwood Walk. 10 a.m. – 12 p.m. Are you or a loved one experiencing memory loss? At the Amherst Senior Center, we understand memory changes and have developed a new program based on the popular Memory Café format. The Can't Remember (CR) Café offers fun, relaxation, and of course, snacks. This program is perfect for caregivers, people with mild memory loss, or anyone in the community who enjoys good conversation and strong coffee. Each Can't Remember Café opens with a coffee and conversation hour, followed by a group activity. Join us on Wednesday, November 30th for a performance by our special musical guests, "Healing Hearts with Harmony" at 11:00am. Come for the coffee, stay for the connections! Email seniorcenter@amherstma.gov or call 413-259-3060 with questions.
MONDAY SEPTEMBER 19- WEDNESDAY APRIL 3: FEINBERG LECTURE SERIES ON US IMPERIALISM – CONFRONTING EMPIRE. Events are online or hybrid. This free public lecture series brings together scholars, journalists, educators, writers, community organizers, and survivors of state violence to examine global histories of U.S. imperialism and anti-imperialist resistance.The series traces the history of U.S. imperialism from the conquest of North America to the creation of an overseas empire in the late 19th century and to the present day. It also offers a critical historical analysis of the various traditions and movements that have opposed U.S. empire, including Black radicalism, Marxism, revolutionary feminism, armed struggle, international solidarity, pacifism, and liberal, electoral, and diplomatic activism.
Register here.
Full listing of series events and more information

FRIDAY SEPTEMBER 30 -SUNDAY MAY 14: 60 YEARS OF COLLECTING -AN ANNIVERSARY EXHIBITION CELEBRATING THE UNIVERSITY MUSEUM OF CONTEMPORARY ART PERMANENT COLLECTION. Bottom Floor of the UMass Fine Arts Center. Look here for gallery hours and additional information. Free. The exhibit can be viewed on line here.

JANUARY 28 – FEBRUARY 11. WINTERFEST. Winterfest returns to Amherst beginning Saturday, January 28 at Cherry Hill Golf Course and ending with the Fire and Ice Festival on the Town Common February 11. A complete schedule of events can be found here. The events are organized by the Amherst Recreation Department.

JANUARY 30 – MAY 12: PORTRAITS IN RED: MISSING & MURDERED INDIGENOUS WOMEN & GIRLS. Paintings by Nayana LaFond. Augusta Savage Gallery, New Africa House, UMass, 180 Infirmary Way. Portraits in Red: Missing and Murdered Indigenous Women and Girls began on May 5, 2020 with one painting, "Lauraina in RED," created for the National Day of Awareness for Missing and Murdered Native Women and Girls. Nayana LaFond put out an open call, saying she would paint a couple more portraits if people sent information on subjects. She received more than 25 the first day with stories and photos, and decided to dedicate herself to painting all she receives. Each portrait is of someone who is missing, was murdered, survived, their family member or friend, or an activist/hero fighting for the cause. Through her work LaFond hopes to make sure the missing and dead are never forgotten, to raise awareness about this serious issue, and to provide help with healing to the families she works with. LaFond continues to receive new images and stories and has an ongoing queue of 20-30. Opening Reception: Monday, January 30, 5-7 p.m. Artists talk: Tuesday, February 8, 6 p.m.

WEDNESDAY FEBRUARY 1 – TUESDAY FEBRUARY 28: LUMINOUS MOMENTS BY HONGBING TANG Burnett Gallery, Jones Library. Watercolors by award winning artist Hongbing Tang. Hongbing has been teaching watercolor and mixed media at the Boston Architectural College since 2017. Her work has been displayed in national and international art shows in Boston and New York.

THURSDAY FEBRUARY 9 -SUMMER 2023: EXHIBITION AT FROST LIBRARY TO CELEBRATE BLACK AND AFRO-INDIGENOUS FAMILIES WHO LIVED AND WORKED IN AMHERST Frost Library at Amherst College, 61 Quadrangle Drive, 4:30 p.m.-6 p.m. This exhibition, the first partnership between the Ancestral Bridges Foundation and Amherst College, seeks to center this long-neglected aspect of town history and to reveal the rich and complex lives of the Black and Afro-Indigenous community of Amherst. Our families' old black-and-white photographs complement oral histories–some yet to be recorded – and other artifacts available locally and at the college. I hope these images and stories raise questions, prompt further research, and challenge us all to meet our collective responsibility to build a more just and equitable future. All are welcome. On view through the summer of 2023. Free.
FRIDAY FEBRUARY 24 – SUNDAY FEBRUARY 26: AMHERST COLLEGE LITFEST LitFest is open to the public and most sessions will be held both in person and virtually. Registration is encouraged and recordings of events open to the public will be made available following the festival. View the full schedule and learn more about the speakers and authors at https://www.amherst.edu/about/literary-amherst/litfest.

FRIDAY FEBRUARY 24 – SUNDAY MARCH 4: AURASH, AN IRANIAN PLAY The Curtain Theater in the Bromery Center for the Arts at UMass. A play by Bahram Beyza'ie based on an oral tradition in Persia, directed by graduate student Behnam Aibakhshi. The performances are February 24 -26 and March 1-4. Tickets range from $5-$15 and can be purchased at http://fac.umass.edu/On-line or by calling 1-800-999-UMAS.

FRIDAY, MARCH 24 – SUNDAY MARCH 26: CONFERENCE. BUILDING WORKER POWER. SOLIDARITY, COOPERATION AND CARE. UMass. In this time of economic crisis and ecological collapse, workers of all kinds are organizing to reject the alienation of racial capitalism. This conference explores the deep histories, current happenings, and future possibilities of collaborations between union organizing and worker-owned cooperatives. Keynote Speakers: Kali Akuno (Cooperation Jackson) and Chris Smalls (President, Amazon Labor Union). Over 30 workshops, exciting plenaries, networking and community building. More information