Opinion: It's Time To Let Go Of The Jones Library Building Project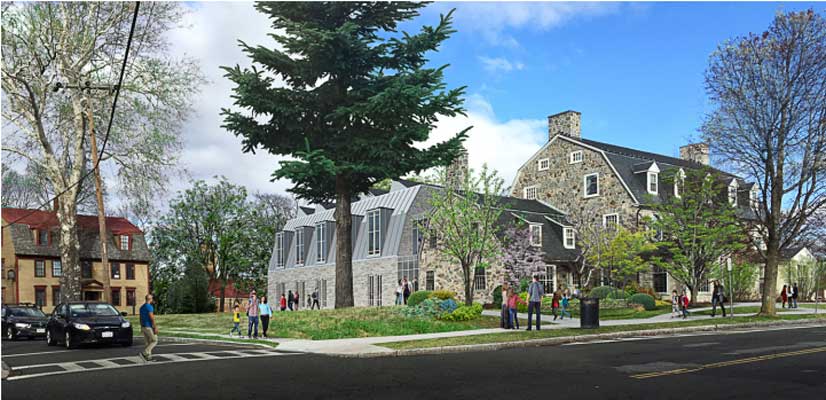 Amherst's $50 million Jones Library Renovation-Expansion Project has been controversial since it was first proposed more than seven years ago. But town leaders' recent announcement that an average $500 annual property tax hike on top of regular yearly tax increases will be required to fund the long-planned construction of a new elementary school casts a dark shadow on the library enlargement, which is projected to consume at least $25 million from the town's capital budget for construction and borrowing costs. The ambitious library proposal, now in its design development phase, is simply unaffordable and financially untenable.
The Town Council had the opportunity to shut down the Jones project last summer when the average of two construction cost estimates came in $13 million over budget. However, eight of our thirteen town councilors voted to continue with the plan until construction bids are received in 2024, committing to racking up an additional $2 million in design and project management costs.
These councilors should have understood that trying to pay for two expensive building projects (the new Fort River School is expected to cost the town $55 million) at the same time would result in a severe drain on Amherst's capital budget and a serious economic hardship for property taxpayers, and, indirectly, for renters. But they either didn't know or didn't care.
Now the Finance Committee and others are scrambling to find a way to reduce the debt required to fund the new school – a debt that will be completely passed on to property taxpayers should voters approve a Proposition 2 ½ debt exclusion override in a town wide election on May 2.
Committee Chair Cathy Schoen, who also heads the Elementary School Building Committee, has proposed using $5 million of capital reserves to support the geothermal and photovoltaic systems in the new building. Town Councilor Ellisha Walker, expressing concern for Amherst's vulnerable citizens, has asked for directing $10 million of capital reserves to defray school borrowing costs. New school proponent Toni Cunningham has suggested $15 million as an appropriate figure. The Town has more than $22 million in its stabilization or "rainy day" accounts.
Finance Director Sean Mangano has cautioned that it may not be possible to fund four planned building projects – a new elementary school, the library expansion, a new central fire station and a new DPW facility – if capital reserves are reduced.
Something has to give, and the obvious answer is the library project. Town government has been loath to assign priorities to the four building projects, but a 2021 survey by The Amherst Indy found that a new elementary school was the runaway favorite, while the library renovation-expansion was a distant fourth.
The new Fort River School plan has much to commend it. It was developed through an open public process by a committee representing a spectrum of views on what a new school should look like. It is subsidized by a state grant of $45 million and is expected to not exceed its $98 million projected cost. It will be among the first net-zero public schools in Massachusetts. And it eliminates the costly Wildwood School whose capacity is no longer needed due to declining student enrollment.
The Jones Library vision, by contrast, was conceived and promoted by a handful of library trustees and fundraisers with comparatively little community input. While benefitting from a $13.3 million state grant, the project remains $10 million over budget. The renovated library will not be a net-zero building, only a net-zero-ready one. And while the school plan is responding to a diminishing Amherst population of school-age children, the library plans to add 15,000 sq. ft. in large part to enable an increase in youth and children's programming.
If Amherst wants to maximize the chances that a school debt exclusion will pass it should terminate the Jones Library project and repurpose its appropriation to minimize the tax burden needed to sustain the school project.  Amherst values its library and will not let it crumble to dust through neglect.  But it may place even greater value on the ability for low and middle income people to afford to live here, and small businesses to afford to operate here.  The Town Council and Finance Committee would be wise to recognize this.

Jeff Lee is a resident of Amherst and a frequent contributor to the Amherst Indy.