Letter: Proposed Cuts Of Paraeducators Will Hurt School Libraries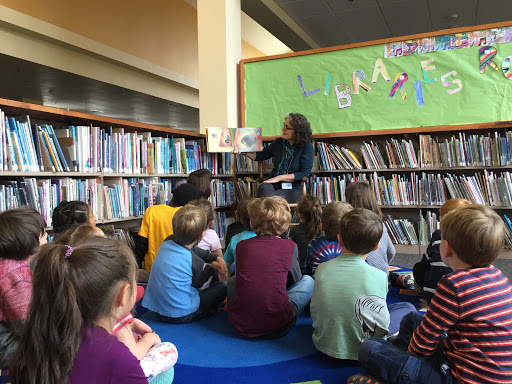 My Wildwood Kindergartener gets so upset on early release Wednesdays. He misses library, his favorite of the "specials" classes. He loves checking out new books every week, listening at the storytime, and helping bring back books from his classroom. He is learning to be a responsible book caretaker, making sure Tuesday evenings that his library books get to his backpack to be returned. He was so proud when, a few weeks ago, he and his classmates received letters indicating that they had been so responsible with their borrowing/returning, that they would be allowed an increase from 2 to 3 books weekly.
Book distribution is but one part of what our school librarians and library paraeducators do.  They come up with creative projects and collaborative partnerships throughout the school year.  For example, every year, Wildwood holds the "Best-of-Wildwood," modeled after the "Caldecott Honors." This started in the 2015-2016 year, after students noticed that the prestigious Honors included no children as judges.  Each year, the students create rules for voting and judging the best books of the year. Additionally, community partnerships, such as the African-American read-in and Read Across America, allow for positive relations through reading.  These projects require great time and effort.
The current school budget includes cuts to paraeducators and classroom teachers across the district. Library paraeducators are included in the possible cuts. This would profoundly impact library services, effectively eliminating the ability to properly plan and execute many of the additional projects above the weekly allotted slot for each class to visit the library. In a country where book bans in schools are becoming more common, Amherst should continue to provide unrestricted access to books for students and teachers alike.