Tell The Town Council: Let's Green Our New Buildings!
Local And Green

This column appeared previously in the Amherst Bulletin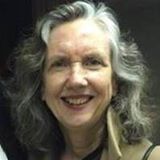 Amherst's climate action goals require the town to reduce its emissions from 2017 levels by 25% by 2025 and by 50% by 2030, and the building sector produces a large part of those emissions. It will be impossible to meet our emissions reduction targets if we continue to build fossil fuel infrastructure that is designed to last 30 years or more.
The lowest-hanging fruit for decarbonization are municipal buildings. Amherst has started that process by requiring that new municipal buildings be Zero Energy — meaning using no fossil fuel energy, and with almost all of the energy used produced renewably on site.
The proposed new elementary school would be our first. The next lowest fruit are new residential and commercial buildings, so it makes sense to accomplish that next. Many communities in Massachusetts are considering "opting up" to a greener building standard for new construction, or have already done so.
Massachusetts, since 2009, has led the nation in energy conservation and efficiency efforts with a "stretch" energy code that has been adopted by 300 (almost 90%) of cities and towns, including Amherst. The "stretch code" is designed to result in cost-effective construction that is more energy-efficient than what is built under the base code.
As of January, municipalities have a new and better option — a new, Specialized Opt-in Energy Code with additional requirements that municipalities can adopt.
On March 10, the Amherst Energy and Climate Action Committee voted to recommend that the Town Council adopt the Specialized Opt-In Building Code, effective July 2024. That would need Town Council adoption by this July.
The Amherst Climate Justice Alliance heartily supports that recommendation. But what does that mean?
Following are Amherst's choices.

The Stretch Code — Status Quo
Amherst is already in this category. Updates in the stretch code will go into effect throughout 2023, depending on the size of the project, for all communities that have previously adopted the code.

Specialized Opt-in Energy Code — Better
As of December 2022, municipalities have the option to vote for adoption of a new Specialized Opt-in Energy Code that adds additional requirements to the stretch code. The specialized code offers three pathways: zero-energy, all-electric, or mixed-fuel – that residential buildings need to comply with. It applies to both construction projects and existing buildings.
For the 300 municipalities that use the stretch code standards, new construction will be designed and built to more robust standards for energy efficiency. Those features include elements such as increased air-tightness and on-site performance testing, continuous insulation and air barriers, high-performance windows and doors, and improved ventilation, resulting in reduced energy use and better performance in both the heating and cooling seasons as well as significantly healthier buildings.
Decarbonizing buildings brings a load of benefits including being a hedge for building owners against future energy price increases; increased occupant comfort, health, well-being and productivity; greatly reduced energy consumption and energy costs; and higher resale value as the demand for net-zero buildings outpaces supply.
The town also has the option to go even further. In addition to opting into the Specialized Opt-In Energy Code, Amherst could request to join a so-called "demonstration" program approved by the legislature last year allowing 10 cities or towns to participate in a program allowing municipalities to prohibit fossil fuels from new construction and major renovations.
The municipalities seeking admission into this program already exceed 10, with four extra communities including Boston, Somerville, Northampton and Salem exerting pressure to gain entry to the program.
To get on the waitlist to join the program, communities need to pass home rule petitions to express their interest and "get in line." In addition, legislation has been filed to expand the demonstration program with Sen. Jo Comerford and Rep. Lindsey Sabadosa (HD.2971/SD.1991).
Let's take the next steps to adopt the Specialized Opt-In Energy Code for new construction, as the Energy and Climate Action Committee recommended. The process for doing so is very easy and straightforward. No amendments. Just a vote to adopt.
Let's also go all in and join the communities working toward a fully fossil fuel-free building code. Let the Town Council know your support for both proposals by contacting your councilors at towncouncil@amherstma.gov.

Lisa Cunningham, Co-founder, ZeroCarbonMA and Patrick Hanlon, Co-Chair, Sustainable Arlington, contributed to this column.
Darcy DuMont is a founding member of Zero Waste Amherst, Local Energy Advocates of Western MA and the Amherst Climate Justice Alliance. As a Town Councilor, she sponsored the legislation creating the Amherst Energy and Climate Action Committee.