Opinion: Vote Yes For The New School In Amherst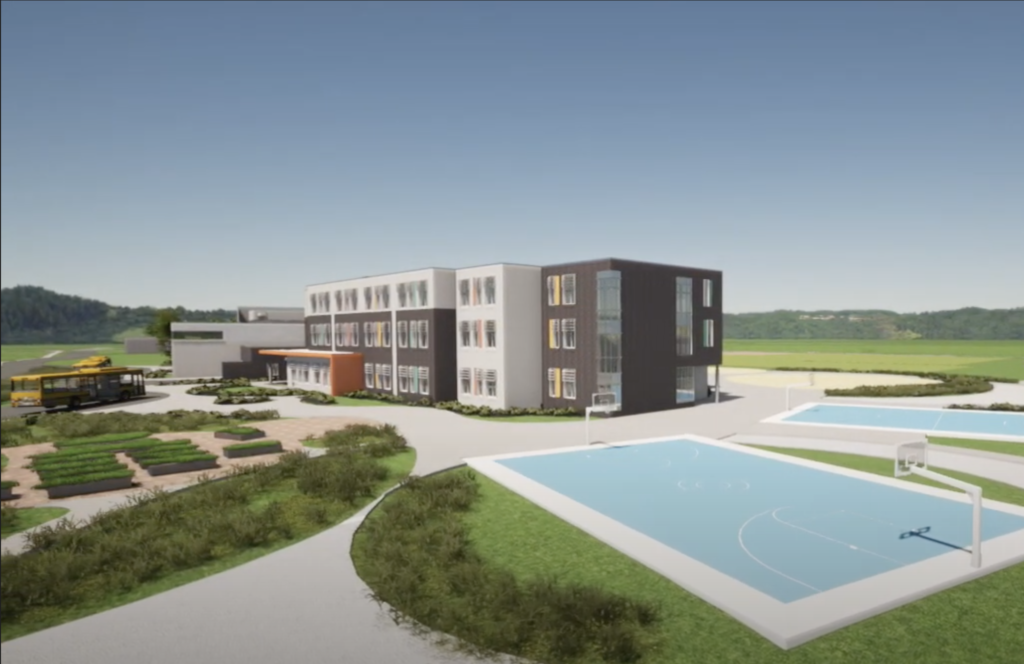 This column appeared previously in the Daily Hampshire Gazette.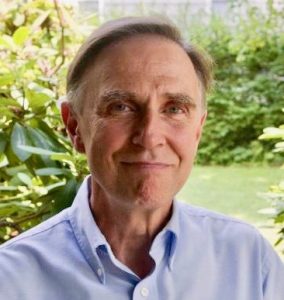 I was principal of the Fort River School in Amherst for 18 years. I'm passionate about education and about solving the climate crisis. The proposed new school in Amherst is a major step forward in both. I'm asking all of you who are voters in Amherst to join me in supporting the new school — vote "yes" on the debt-exclusion override that will make it possible.
We have an exciting opportunity to build a badly needed new school, provide a high-quality facility for our young learners and their educators, have the state pay over $40 million of the cost, and have our first net-zero public building. It will be good for the climate and cost significantly less to operate than the deteriorating buildings that are being replaced.
Outstanding professional architects, engineers, school design specialists, and educators, working with a committee of dedicated local residents and officials, have designed a building that will serve our children and our community well for many, many years.
Over the last couple of months I've been asked a number of questions about this project, so I've tried to find the answers. Here's what I've learned.
Why Do We Need A New School Building?
Because two of our current school buildings are in bad shape. Their roofs, ventilation, plumbing, electrical, and heating and cooling systems are all failing. Their design does not allow for quiet, self-contained classrooms and provides limited natural sunlight. A lot of excellent education has gone on in both Wildwood School and Fort River School over the years, but for decades these building have been a hindrance, rather than a support to quality education. Now that their physical systems are failing, things can't continue as they are.
Why Can't We Just Renovate The Buildings We Have?
In general, I prefer renovation of old buildings to demolition and new construction. But in this case it doesn't make sense. An assessment of the possibilities for renovation found that it would be costly, would result in a less satisfactory facility, and would entail greater ongoing operating costs. I know the Fort River building very well. I can say with confidence that in this case, new construction is the better course.
Is this another "mega-school" proposal?
No. Our new school will be a 575-student elementary school for grades K-5. This is a fine size for an elementary school. It will replace both Wildwood and Fort River. The sixth graders will be moved to the middle school. Crocker Farm will be our other K-5 school.
Why Put The New School On The Fort River Site? Isn't There A Problem With Water There?
The water table on the Fort River site is higher than in some other places. However, a lot has been learned in the building trades since the current Fort River School was built 50 years ago. The engineers have studied the potential water issues very carefully. I was concerned about this, but I'm satisfied that their proposal is sound and dependable. The foundation of the new school will be raised two feet above the existing ground level and engineered drainage will protect the building and fields.
The Fort River site has the advantage of extensive playing fields and areas for playgrounds, basketball courts, and nature study. The larger size and flatter topography of the site will allow for quicker construction, greater separation from the existing school during construction, and better traffic management.
Will It Cost More To Make This A Net-zero Building?
Any additional costs associated with net-zero construction will be mitigated by incentives and rebates only available for this type of construction, and fully recovered in reduced operating costs. The new building will be all-electric with solar panels on the roof and parking lot making as much electricity over the course of a year as the building uses. Ground source heat pumps — often called geo-thermal systems — will provide heating and cooling. The building will be highly insulated and energy efficient. We will receive incentive payments from Eversource for geothermal and from the federal Inflation Reduction Act for solar panels and geothermal.
Given the severity of the global climate crisis, we have entered a new era in which all new buildings — public, commercial and private — should be designed to not require any fossil fuels. It's the right thing to do. A net-zero school will bring us out ahead financially as well.
The Previous School Proposal Was Divisive And Led To A Lot Of Hard Feelings. Is That Happening This Time?
No. People from both sides of that divide are supporting the new building. This is an opportunity for us to come together and feel good about doing something good.
Why Should I Vote?
This is an opportunity to invest in both education and climate action. It is a great plan that has broad support and significant financing from the state. Let's not miss this opportunity.
Polls will be open on Tuesday, May 2, 7 a.m. to 8 p.m. Early voting is available at Town Hall, Monday, April 24 through Thursday, April 27, 8 a.m. to 4:30 p.m.

Russ Vernon-Jones of Amherst was principal of Fort River School for 18 years and is a member of the Steering Committee of Climate Action Now (CAN). The views expressed here are his own. He can be reached at russvj@gmail.com . He blogs regularly on climate justice at http://www.russvernonjones.org.