Planning Board Remains Unenthusiastic About Hanneke/DeAngelis Zoning Proposal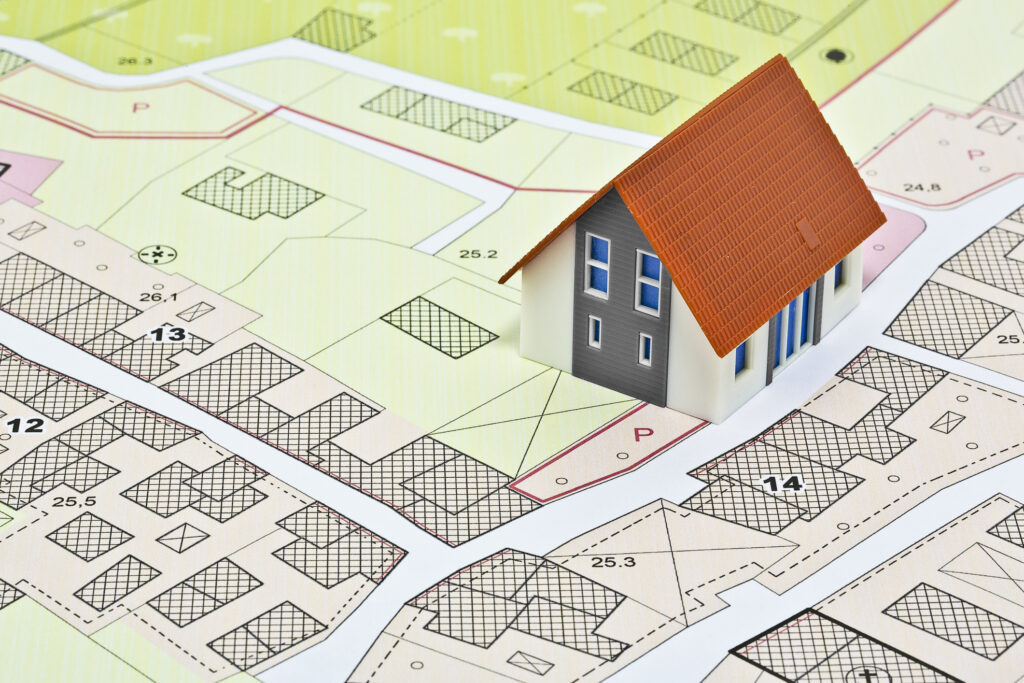 Report On The Meeting Of The Amherst Planning Board, May 3, 2023
This meeting was held over Zoom and was recorded. It can be viewed here.
Present
Doug Marshall (Chair), Bruce Coldham, Thom Long, Karin Winter, and Johanna Neumann. Absent: Janet McGowan and Andrew MacDougall.
Staff: Chris Brestrup (Planning Director), Nate Malloy (Senior Planner), and Pam Field-Sadler (Assistant)
Many Concerns Raised About Potential Effects Of Proposed Expansion Of Duplexes
Shortly prior to the meeting, Planning Board member Bruce Coldham submitted several questions to frame the discussion of where duplexes would be allowed and how they would be permitted, as proposed in the complex zoning bylaw revision of Councilors Mandi Jo Hanneke (at large) and Pat DeAngelis (District 2). The Planning Board has struggled to figure out the wide-ranging proposal and identify what it would mean in practice. This was the sixth meeting of the body where the matter was discussed, and they still are not finished.
Coldham posed three questions regarding duplexes:
Should owner-occupied and affordable duplexes be allowed by right in all five residential zones (currently requires a special permit)?
Should owner-occupied and affordable duplexes be allowed by site plan review by the Planning Board in the aquifer recharge protection zones (currently not allowed)?
Should non-owner-occupied duplexes be allowed in the neighborhood residential, and outlying, and low-density residential areas by special permit (currently not allowed)?
Chair Doug Marshall began the discussion by saying, "Although there is a housing problem in Amherst, this is not at all the way I would have approached it. I would increase density in the downtown and village centers, and not uniformly allow development everywhere." He concluded, "I'm not sure how much energy I should continue to spend to oppose it. I am especially uncomfortable with allowing more development in the aquifer recharge district, with things like fuel oil tanks that come with oil heat." Coldham agreed that development in the aquifer recharge protection zone should be fossil-fuel free.
Coldham said he was initially in favor of allowing owner-occupied duplexes to be permitted by the building commissioner, but Planning Director Chris Brestrup's second memo that might open the possibility of multiple duplexes on a single parcel if one unit was owner-occupied — made him more concerned that developers would form LLCs and list themselves as owners to get around the need for a special permit. Coldham now favors initial plans for multiple duplexes going before the Zoning Board of Appeals (ZBA) for a special permit, and subsequent improvements, such as adding a ramp, being permitted by the building commissioner.
Board member Thom Long also questioned the proposal in relation to the Master Plan's support for maintaining open spaces. He said he hopes to bring density to places with public transportation, such as downtown and village centers, rather than spreading development into areas without adequate infrastructure. Johanna Neumann agreed, although she didn't think easier approval of owner-occupied duplexes "would open the floodgates".
Karin Winter worried that not having a limit on the number of units on a property could destroy a neighborhood. She advocated for allowing neighbors to weigh in on larger developments through the special permit process, which is part of the ZBA process.
Marshall wondered if those towns that have eliminated single-family zoning entirely are similar to Amherst, which has areas of undeveloped land that residents enjoy. DeAngelis said St. Paul, Minnesota and Portland, Oregon allow multi-family housing in every part of the city,, and she will try to identify other municipalities. She went on to defend her proposal, proclaiming, "The fear you guys are expressing is distressing." She said that the proposed development of 15 affordable duplexes by Valley Community Development Corporation on Ball Lane is an example of increasing density and maintaining open space.
Coldham reminded her that it is the Planning Board's job to think about proposals from all points of view, and that she should not confuse due diligence with negativity and fear. Long also chided her, warning her not to conflate duplexes with diversity.
Brestrup, who sent two memos advocating for maintaining the special permit process for most duplexes, especially when more than four units are proposed for a site, said she was not suggesting that "developers are evil" but "some get carried away". She again explained that the ZBA provides a forum for careful consideration and can deny a permit if the proposal is not suitable. Also, she noted that it is appropriate for abutters to have input about large, intrusive developments in their neighborhood.
DeAngelis countered with examples of conditions placed on some developments that she sees as "unreasonable", such as limiting the number of people in a unit and the length of time that guests can stay. She said, "I need you guys to open up your minds about these bizarre conditions."
Brestrup replied patiently that most of these conditions came out of the management plans and leases submitted by the applicants, and most are aimed at (undergraduate) students to prevent disruptive parties and people who are not on the lease crashing in an apartment long-term. These conditions, she pointed out, are usually not enforced except in response to complaints, but they give the building inspector the ability to monitor rentals and overcrowding.

Public Comment Equally Skeptical
Janet Keller, an abutter of the Ball Lane project, noted that most of the neighborhood is enthusiastic about the project (which will need a special permit from the ZBA to proceed). She appreciates that the developer has solicited input from neighbors.
John Boothroyd felt that owner-occupied duplexes should be a "private matter" and not need town approval.
Pam Rooney (District 4 Councilor) noted that putting more units on a property means more parking, more run-off, more impervious surface. She agreed with Brestrup that a special permit should be required for larger developments.
Where To Go From Here
Marshall asked the board how many more meetings they want to devote to this proposal. Should it offer "tepid endorsement or reject it" and go in another direction? He suggested that reducing minimum lot size in some zones could not only increase density but also home ownership, and possibly could also lower costs. Councilor Jennifer Taub (District 3) suggested that reducing the minimum lot size in the R-N (residential neighborhood) district from 20,000 square feet to 12,000 square feet, which is the square footage required in the R-G (general residence) zone, would allow more houses to be built.
Planning Board members were inclined to discuss the proposed regulations about triplexes and townhouses and wanted the input of the two absent members, Andrew MacDougall and Janet McGowan. The matter was continued to the May 17 meeting at 6:35.
The meeting adjourned at 8:39 p.m. The next Planning Board meeting is May 17.