Open Call For Artists: Portal Gallery On Boltwood Plaza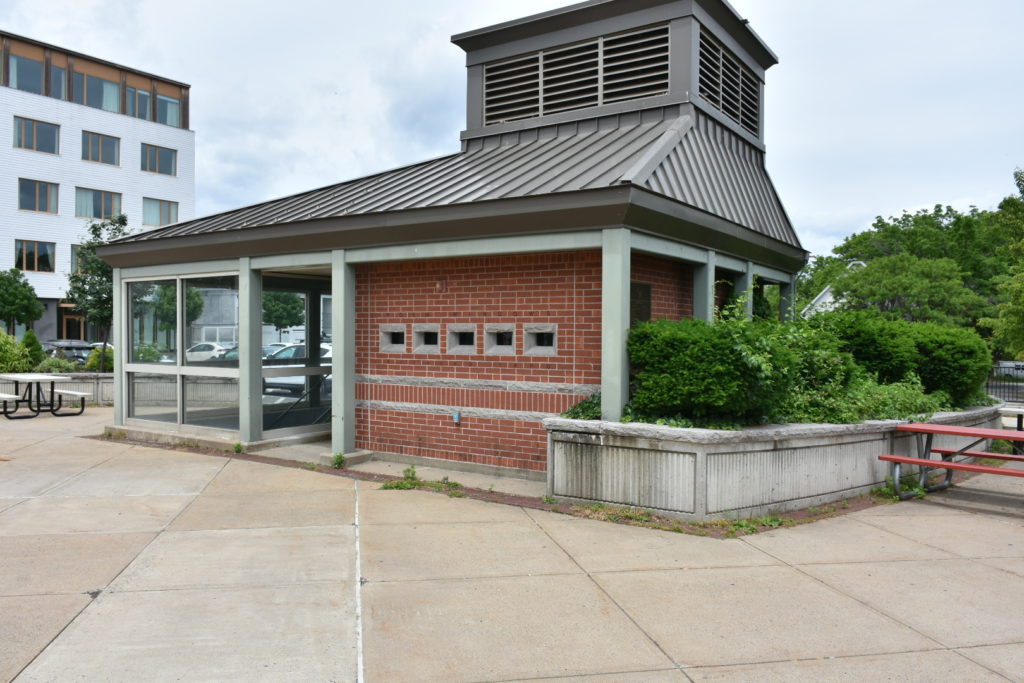 Source: amherstma.gov
The Amherst Public Art Commission announces a call for artists to submit proposals for a commission to create artwork for a very unique installation at the Amherst Center's Boltwood Garage. 
Site: The street level entrance to Amherst's underground garage near Boltwood Walk. The Portal Gallery consists of 5 small, south-facing windows on the headhouse above Boltwood Garage.
Art Dimensions: Each portal fits a 10" x 10" piece of art that can be, but is not required to be, three-dimensional. Each window has access to electricity, so proposals for exhibits that use lighting or motion are welcome. The windows into the gallery are only 8" wide by 5.5" high, inviting the viewer to "look into the portal" to view the art.
Specifications
Artist: Preference will be given for a local/regional artist (resides in or maintains a studio in the Pioneer Valley).
Design: The Amherst Public Art Commission is looking for engaging/eye-catching works of art.
Media: Open to any media that fit the space. The proposals will be judged by members of the Amherst Public Art Commission.
Submission Requirements
Sketch of proposed artwork, to scale with dimensions
Narrative describing the design elements
Completed application form, click here to download the form
Award: $1,500
Deadline: June 15, 2023
Submit your proposals and completed application form by sending them online to amherstartcommission@gmail.com, or mailing proposals to Amherst Public Art Commission c/o Jones Library, 43 Amity Street, Amherst, MA 01002. You can also deliver proposals to the commission mailbox in the Office of the Town Manager, Amherst Town Hall. If you wish to have your materials returned, please include a SASE. Additional Info & Application Form