Opinion: Whenever Oppressions Festers, Let Us Speak Up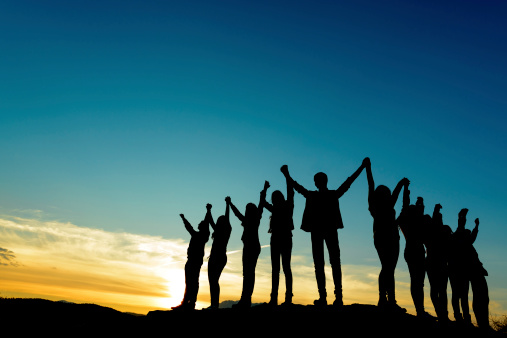 The legacies of racism and colonialism show up in colorism, in a rejection of African and Indigenous roots, beauty, and cultures, but also in misogyny, sexism, homophobia, and a hatred of two-spirit or non-binary or chosen genders different than those in traditional Western European ruling-class constructions. Internalized oppression also shows up in violence towards children and youth, whether physical, emotional, sexual, or spiritual. The slave trade perpetrated against African and African-descended people and the genocide and land theft perpetrated against people Native to the Americas and against Asian nations constitute distinct historical experiences, and sharing spaces in this country as we do, we live with unique multi-generational traumas, right along with the richness and strength of all of our ancestors.
The racial, ethnic, class, and gender pecking order of this nation rewards self-hatred, false consciousness, and viciousness towards our brethren, along with narrowly defined achievement. U.S. history is replete with such examples. As a light-skinned Latina immigrant child, I too was offered the backs of Black and Brown or poor people as a bridge to acceptance, and the many varieties of discrimination as fuel for advancement. The machinery of oppression may look like a dinner party or a meeting room, and our acquiescence may appear to be simply part of the game of earning a living.
My friends, where do we draw the lines that preserve our humanity, unite us in struggle, create common cause, and embolden us to utter the word solidarity? When children and youth are alienated by over-identification as Special Education students, by differential disciplinary outcomes for the same behaviors, by the near absence of non-European histories and cultures in the state curriculum frameworks, we see clear evidence of systemic oppressions. Added to this, if we are honest, we may have had Latino teachers in our lives who were anti-Black and anti-Latino, and we may have had Black teachers who policed the English language the hardest against Black, Brown, and Asian children. This often unspoken pain also forms part of our experiences.
And we have hopefully had mentors and champions whose compassion and instruction pushed away the racist white teachers and all of the oppressive adults from our minds, allowing us to grow and sometimes even soar. What did our mentors do when confronted with oppression and discrimination? They never shied away from publicly denouncing it no matter the costs.
Shared race or ethnicity produce no common cause with oppressors. Wherever oppression festers and wherever children and youth are hurt, let us likewise step up, stand up, and speak up. And let us do so for ALL children and youth consistently and without fail. See you tonight May 16 at 5:00 p.m. at Amherst Regional High School and let us keep showing up for all children and youth.
Isolda Ortega Bustamante
Isolda Ortega Bustamante is a 24 year resident of Amherst.