Opinion: Three Years Post George Floyd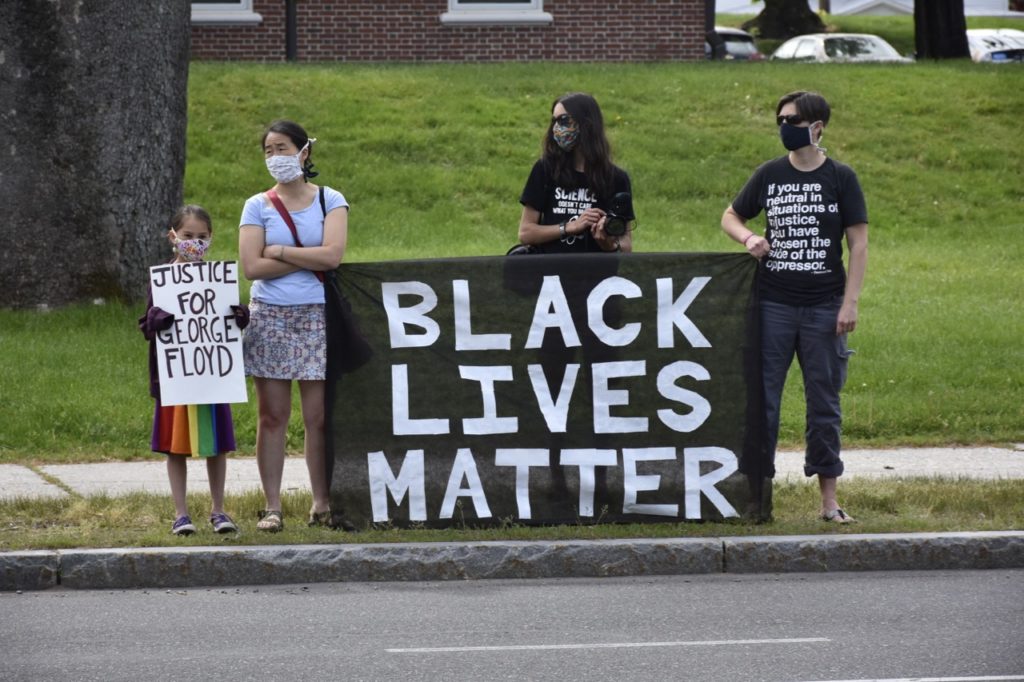 by The Community Safety Working Group, The Progressive Coalition of Amherst, Sunrise Amherst, Defund 413, and The Community Safety, Social Justice Committee, The Black Business Association of Amherst Area
Three years ago, George Floyd was violently murdered by the Minneapolis police, one of thousands of black men that fell victim to police brutality in the United States. The video of his murder went viral and received over 1.4 billion views. His death for many was a rallying cry for long-needed institutional reform.
Amherst, Massachusetts was one of the many communities across the nation that made reforms in the wake of Floyd's death. Amherst Town Council drafted and ratified the Resolution Affirming the Town of Amherst's Commitment to End Structural Racism and Achieve Racial Equity for Black Residents which acknowledges: "the Town's history of racially motivated policies and practices…rejects prejudice and bigotry… and affirms its commitment to eradicating the effects of systemically racist practices of Town government and Town-affiliated organizations."

Informed by the hard work of the Community Safety Working Group (CSWG) in collaboration with their partner consultants 7GenerationMovementCollective and Law Enforcement Action Partnership (LEAP), Amherst became the first municipality in Massachusetts to create an alternative safety civilian responder service (CRESS) centered around anti-racism and trauma-informed care. Amherst also created its first Diversity, Equity, and Inclusion (DEI) department staffed with two employees, and Amherst became the second municipality in the nation to begin the process of developing a reparation plan including funding.
While we acknowledge these important and monumental steps, we also take time to reflect on what has not changed in our local community. National data suggests that three or more lives are lost per day due to police brutality. The July 5 incident last summer was a painful reminder that many of the original recommendations made by the CSWG have yet to be implemented, and many in our community still do not feel safe or included.
While the Community Safety Social Justice Committee (CSSJC) was established to continue and further the work initiated by CSWG, their recommendations largely go unheeded by Town Council. The Amherst Police Department specifically and the entire Amherst Town Government have yet to receive standardized anti-racist training, and our BIPOC youth still have no promise of a multicultural center to gather in. While the Covid-19 pandemic hit all community members, BIPOC community members and black owned businesses were disproportionately impacted. And while the American Rescue Plan brought $11.9 million to the town of which the business community was awarded $650,000, none of the existing businesses owned by the Black Business Association of Amherst Area were awarded any of that money.
The CSWG in collaboration with the aforementioned consultants made many recommendations that remain unfulfilled. We urge our town government to revisit their proposals including policy changes in the Amherst Police Department, policy changes informed by anti-racist training through all levels of town government, the establishment of the Youth Empowerment Center, BIPOC Cultural Center and the seating of a Resident Oversight Board.
Community Safety Working Group
Progressive Coalition of Amherst
Sunrise Amherst
Defund413
Community Safety and Social Justice Committee 

Black Business Association of Amherst Area