Opinion: A Failure Of Leadership In The Amherst Public Schools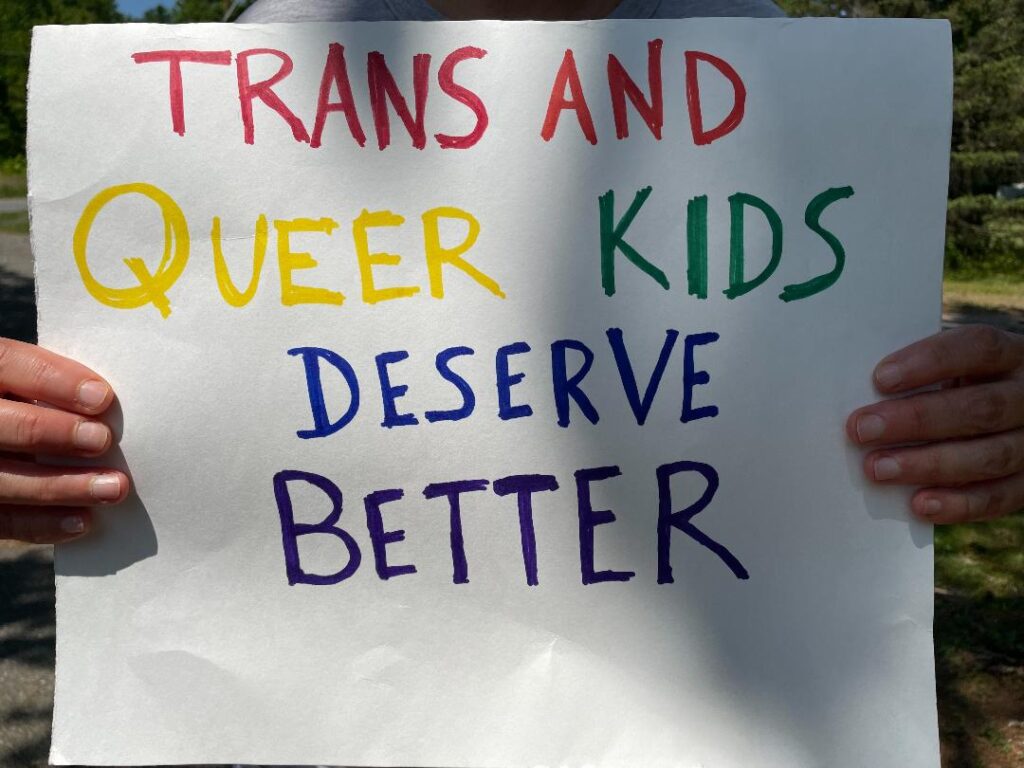 At the May 30 School Committee meeting, the committee voted unanimously to approve a statement of support for LGBTQIA+ students. I am grateful to Jennifer Shiao for her time and effort in drafting the letter and for her steady role in advocating for transparency at meetings where the Chair of Union 26, Peter Demling, has repeatedly pushed for executive session and attempted to block written and submitted public comments from being read. I am also grateful to Ben Herrington and Irv Rhodes for speaking up to explain to Peter Demling that the use of the word "tolerance" to define one of his core values is troubling. I find that "tolerance" is not in alignment with the other words Demling used to describe his values ("kindness" and "love") but reveals a much more accurate picture of where his leadership is coming from.
In fact, Peter Demling seems to have a very low 'tolerance' for many things. In the hours I've spent witnessing his leadership in the midst of this crisis I have seen him struggle to tolerate members of his own committee. I've witnessed him meeting the comments of his colleagues with aggravation, posturing, sighing, tone policing, and ultimately silencing. I have described his leadership as taking the "micro" out of micro-aggressions.
I've witnessed Demling's choice to question rather than to support the disclosures of children who have been harmed and I've witnessed him repeatedly decline to apologize for that. At one meeting, two other committee members modeled beautifully what accountability can look like, apologizing for not having done more and expressing their own upset at what has happened to children at the Amherst Regional Middle School. When Demling spoke, he chose defensiveness instead. And finally, in the written account of another witness (Jena Schwartz), I read that at the meeting on May 30, Demling described an earlier meeting as having had "several altercations," with an atmosphere verging on "dangerous." I guess strong opinions and outspoken women are "dangerous" in Amherst?
I was at that meeting. The only thing in danger was Demling's ego, which he vigorously defended as he attempted to prevent Shiao from reading the comments printed on the screen. This was an access issue. Not everyone could read the public comments as they were scrolled on screen and Jennifer Shiao was attempting to meet the public's right to access them. Demling shouted over her, demanding that she silence herself. Watching him make it impossible for her to be heard was a painful example of how these systemic problems don't start in the classrooms, they start at the top.
At the meeting on May 30 both Demling and Allison McDonald chose to refer to Jennifer Shaio's actions as "aggressive." Apparently Demling also has a low tolerance for women he can't silence. It bears mentioning that the *only* people I've seen silenced on the committee are the BIPOC members. I can't know how any BIPOC member of the committee is experiencing Demling's words and actions, but I can say that I have felt uncomfortable enough with what I've witnessed to feel that it's my responsibility to write about it so others are aware of what's happening. If these are his actions in public meetings it's no surprise that he'd prefer to go to executive session. Clearly if we want a process that protects the voices of children and all members of the committee it is going to have to be out in the open.
If "tolerance" is a personal value of Demling's he needs to work on building a tolerance for his own discomfort, make the necessary apologies, and stop centering his own feelings at a time when we need to be focused on the needs of the children harmed under his leadership.
What some of us are doing when we call for open meetings and then show up to witness them is a deliberate strategy to preserve transparency and expose injustice. I am grateful, for example, that we were able to witness the evolution of these meetings so that we can understand what Demling experiences as "aggressive" and "dangerous." It has been uncomfortable, even infuriating at times, and so necessary.
Which brings me back to the letter introduced on May 30, containing the following statement:
We are deeply sorry for the pain and harm some individuals, families, and other members of our community have experienced recently, and we know that our words alone are not enough. That is why we are committed to taking the concrete actions available within our purview to ensure that such harm does not continue and is never repeated.
From where I've sat as a witness to this process, here's what I believe that looks like:
1.) None of the staff or administrators involved in the harm caused to trans or LGBTQIA+ students, or in creating or ignoring a systemic anti-trans and homophobic climate/ culture should be allowed to return to work. This includes Mike Morris, who also owes the public an apology for lying at the School Committee meeting when he claimed he was unaware of the issues affecting LGBTQIA+ students at the Middle School. We have since learned that he knew and allowed it to continue.
2.) Peter Demling needs to make a public apology to the community for immediately questioning these complaints when they were brought forward. Any complaints will be vetted over time, but publicly undermining a person's story as they bring it forward, asking for help, is bad leadership. He has been asked about this and his response was to double down that it was his right to question the complaints. He has declined the opportunity to make supportive statements and instead responded defensively when asked to do better. He needs to also acknowledge that his initial and rigorous resistance to conducting this process with transparency was a mistake and further undermined the public's trust in the School Committee. He needs to commit to a fully transparent process from this point forward. He should apologize for repeatedly silencing or policing the actions of only BIPOC School Committee members, and in doing so showing just how systemic racism keeps Amherst stuck. And finally, we have heard public comments indicating that School Committee members were told about these issues in March and failed to act. Demling disputes this. If the investigation reveals awareness and inaction then he should be held accountable.
3.) The underlying culture of bullying in the ARPS system (not just the middle school) needs to be addressed. This is not a new problem and years of inaction or inadequate action have caused harm to children.
4.) Racism and homophobia in the Amherst community have been reflected in Amherst classrooms long before these recent complaints and this needs to be publicly acknowledged and addressed or it will continue to harm children. It can't be that each time this happens the community reacts with shock that it "happened in Amherst." The School Committee has an important role in this work and should be leading before it is absolutely mandated by a public crisis. Let's start by addressing the ways the School Committee itself is modeling and perpetuating harm. Silencing BIPOC members is upholding a system where only white people are truly heard. Questioning the testimony of people who have been abused causes real harm. Expressing "tolerance" for LGBTQIA+ people sends a message that tolerance is required and clearly it is for some, but those are not the people who should be controlling a conversation about protecting LGBTQIA+ youth. Demling's voice should not be the loudest voice at the table.
The public statement written by Jennifer Shiao and signed by the committee is a good start, but it is only as strong as the community requires it to be. Now is the time to call for the "concrete action" they have committed to. We need more witnesses at these meetings. In some communities there are people who watch the courts and report patterns and injustices they notice. Maybe it's time for a School Committee Watch in Amherst so that those of us willing to show up and witness can share what we see. Perhaps the Amherst Indy could reserve space for such reports. 

Ali Wicks-Lim is former ARPS parent.