Public Comment: School Committee Must Repair Harm That Occurred On Their Watch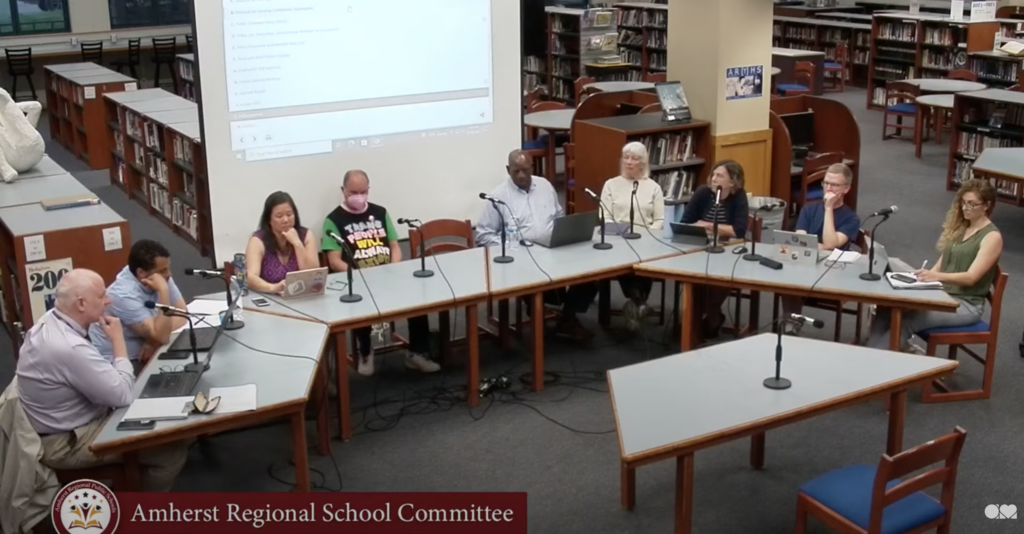 The following public comment was made at the Regional School Committee Meeting on May 30, 2023.

I want to thank you for the statement in support of LGBTQIA+ students at ARPS. It is heartening to read the commitment to the physical, emotional, and spiritual safety of every student in our school district. I also appreciate the acknowledgement that words are not enough and that actions to safeguard against future harm must be identified, implemented, and closely monitored and upheld. 
The pain and harm you apologize for in the statement of support have already occurred, and they occurred while this school committee was charged with overseeing the superintendent and assistant superintendent to make sure they were properly doing their jobs, i.e. first and foremost ensuring an environment where every child can learn and thrive. What are your plans for holding the superintendent and acting superintendent accountable, in addition to awaiting the Title IX results?
I hope that the school committee continues to recognize and act on the weight of this moment. For the kids who suffered these abuses, healing will not happen quickly or because of a series of one-time trainings in the schools. Rather, it will be greatly aided by hearing from the adults who did not heed complaints sooner and allowed so much time to elapse without stepping in.
What actions will the school committee be taking to address the students and families who already experienced harm? How will you speak to the duration of time over which these harms took place and what repairs do you plan to implement?
How do you plan to account for the breaches in leadership that allowed for such hires to occur in the first place, enabling individuals to proselytize and impose their personal religious agendas onto some of our most vulnerable and marginalized young people?
Finally, what safeguards will you put in place to ensure that leadership swiftly and appropriately handles any future complaints or allegations of this nature? How will you communicate these to the public in an effort to restore and center trust?