Morris Out As School Superintendent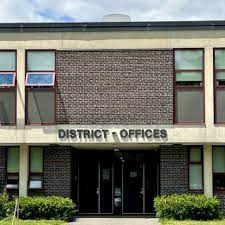 School Superintendent Michael Morris will step down from his position effective August 31. The departure was announced in a joint statement from Regional School Committee Chair Ben Herrington, Union 26 School Committee Chair Peter Demling, and Morris, that was released at 11:58 a.m. on Friday August 18.
The statement is as follows:
The Union #26 and Regional School Committees and Mike Morris have reached a mutual agreement to part ways, ending Dr. Morris' seven year tenure in the role of Superintendent. This change in leadership is not due to any wrongdoing on Mike's part.
The last seven years have seen many successes in our three school districts, such as the creation of the Caminantes Dual Language Program and success of the current School Building Project in the Amherst Public Schools; the stabilization of a dire budget situation and increased student enrollment in Pelham; the effective change in start times to align with research for Regional School students; and increased diversity of staff across all districts.

The Committees wish him well in the future. Mike appreciates the support he has received from the Committees and the many staff and community members who have reached out to him over the past several months. He will remain available to assist the district in any way requested by his successor.

Dr. Morris has agreed to continue to run the day-to-day operation of the districts through the end of the month to provide the School Committees sufficient time to select a successor and to ensure a smooth transition.
Morris will receive a severance payout totaling $137,373.80, paid out over the next ten months. The separation agreement (see below) contains a mutual non-disparagement clause that prohibits Morris and the School Committee from making "critical disparaging, or otherwise detrimental comments to any person or entity concerning the other or the circumstances surrounding your employment and or separation for employment from the Districts…" However, the agreement does not prohibit the committees from "providing truthful testimony to any government agency or representative, or from making any truthful disclosures required, authorized or permitted under law…"

No details concerning how or why Morris and the district agreed to part ways were shared.

The RSC and the Union 26 Committee will next meet in a joint session on August 22.  The meeting will be virtual and begin at 5:30 p.m. . The agenda for that meeting can be found here. It includes a report on the superintendent's resignation, an update on LGBTQ+ supports, and a public comment period as well as a planned executive session.
The separation agreement between Morris and the district follows: