Opinion: Mike Morris Failed In His Duties As A Leader And Supervisor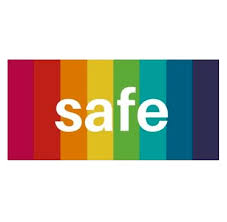 I read with some sympathy Lisa Cain's guest-opinion piece in the 8/22 issue of the Daily Hampshire Gazette.  My children came up through the public schools alongside Lisa's, and like her I had favorable opinions of Michael Morris for many years.  In a contentious district, we were (mostly) given a time of stability.
I want to answer some of Lisa's questions, though, as someone who nevertheless came to believe Morris should be removed from office. I grew up in this town, and I know how bitter and divisive our politics can be, all within a circle of folks who hold the same values and goals in mind. I don't take my role as a citizen calling for resignation lightly, and I want the people who know me in this community to know that I'm not "calling for blood" out of some over-active righteousness or "wokeness." Rather, it is because those could very well have been my kids, and they could easily have ended up dead.
I do not think Morris is anti-trans, anti-LGBTQ, or pro-bullying. As far as I know, the people organizing to have him removed from office have never made these claims. What I do think is that Morris failed in his duties as a leader and supervisor, when faced with an employee who was forceful in her approaches.
Here are the things we know:
Morris allowed Cunningham to change the hiring processes in the Middle School, without oversight that would have revealed a process that eliminated faculty and staff collaboration, kept hiring committee members from seeing resumes, and left final decisions entirely up to Ms. Cunningham;

Morris allowed Ms. Cunningham to hire almost exclusively from her church and family, and to conflate the staffing of the Middle School with the other companies she owned;

When students, families, staff, and faculty began to complain that guidance counselors were practicing "pray the gay away" policies and routinely mis-gendering and mis-naming trans kids, Morris sent the complainants to Ms. Cunningham.  Everyone complaining that we know of was told that the situation would be looked into—but nothing was ever done, at least until the high school newspaper broke the story.

When it became known that groups of kids at ARMS were gathering together to bully trans kids, the guidance counselors, Ms. Cunningham, and Mr. Morris looked the other way.
Did he know about all of this? We know that he knew most of it. We know that complaints were sent directly to him, and he punted them down to Cunningham. We know that faculty and staff were desperately unhappy with Cunningham's control over the hiring and guidance at ARMS. We know that when the story came out, he lied about what he knew, claiming that he hadn't heard directly from parents (he had), and that he would need those direct complaints in order to do anything.
If he didn't know the extent of the bullying, the corrupt hiring processes, the unhappiness of his faculty and staff, the bullying and subsequent hospitalizations of students, it is because he was willfully turning a blind eye, perhaps afraid that direct intervention would result in public, vitriolic reaction from Cunningham. This is not the behavior of a competent leader or superintendent.
No, I don't think he is anti-trans or pro-bullying.  But I've asked enough questions and talked to enough people involved in this situation to believe that he knowingly allowed people who are bigoted to maintain power over children.  Our kids deserve a superintendent who will have their backs.

Sara Eddy is a resident of Amherst