Letter: School Committee Members Who Resigned Are Not Victims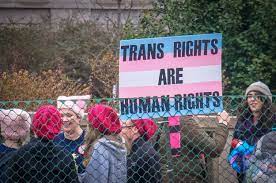 In the past week, we have seen three resignations from the Amherst School Committee. In their resignation letters, the former school committee members have attacked and demonized both the Amherst and LGBTQ communities for the grave sin of asking for accountability. Even though it was trans middle schoolers who were harassed, called slurs, and abused in ARMS, the former RSC members want you to think that they're the real victims here.
Despite their attacks on the queer community, this week has been nothing other than a victory for trans rights. When these members of the RSC defended School Superintendent Mike Morris, who knowingly let the transphobic abuse happen at RSC, they inherently defended the abuse too. Morris's golden parachute was a spit into the face of his victims, but it means he can't hurt trans kids anymore. The same goes for the former school committee members. While they tried their best to demonize queer solidarity while using faux progressive language, they weren't successful, they never will be, and they too can no longer use their positions of power to hurt trans kids through their neglect.
I want to thank the members of the Amherst area community who helped make these victories possible by being true LGBTQ allies. I've seen a lot of "protect trans kids" signs and pins around town, but it is heartwarming to see those words turned into actions. Being a trans ally means protecting trans children from abuse, even in our own communities and schools. While our school committee chose to not be allies, I'm thankful that the people of Amherst did.
Halley Kelly is a member of the Massachusetts Democratic Committee