Stalled Hickory Ridge Solar Project September Update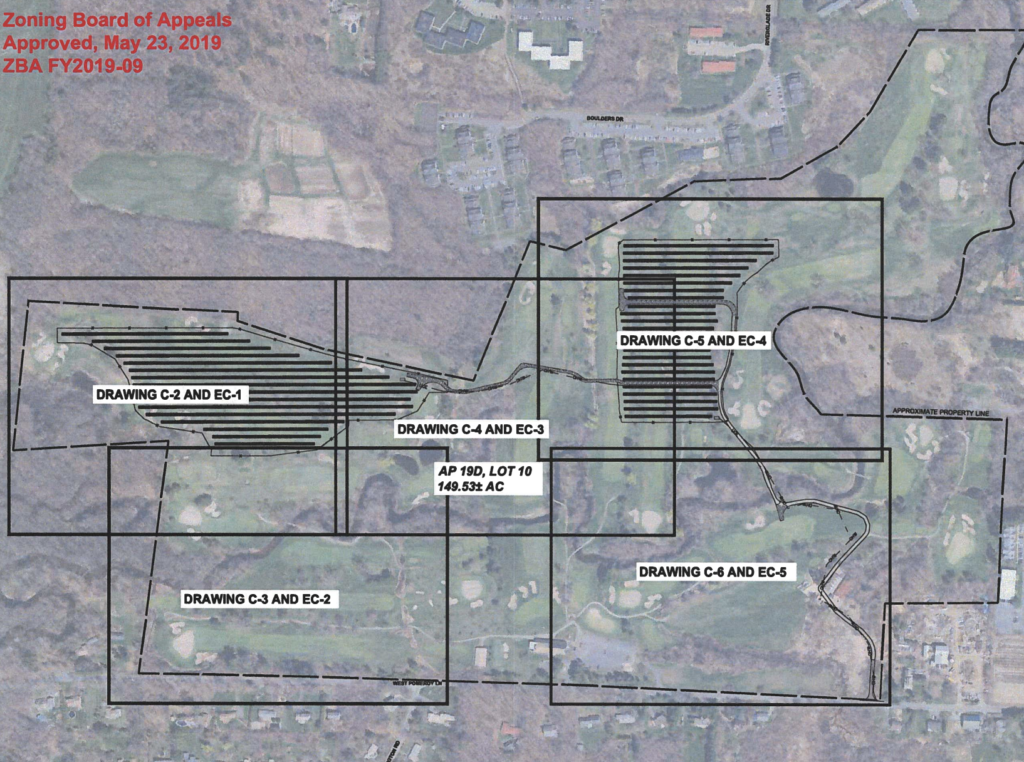 It has been a very quiet summer at the stalled Hickory Ridge solar construction site. Dead trees chopped down during the winter still litter the ground throughout 27 acres of former golf course. A construction road built earlier in the spring sits unused next to the black erosion barriers. Nearby, long lines of chain link fencing meant to enclose the facility remain unfinished. At the entrance, a construction trailer sits empty and unused next to a large portable generator surrounded by tall weeds. The site looks abandoned.
But over at the Town Hall in Amherst there is still optimism that construction is just over the horizon. 
The September 11th Town Manager Report includes a short statement that addresses the Hickory Ridge Solar Project:

Solar: Construction will begin again in late October or early November. Next steps include removing the trees, finishing permitted wetlands crossings, site work, and moving forward with installation of the panels now that a building permit has been issued. We do not have a definitive new schedule for this work. The solar developer spent extensive time this summer working with the Massachusetts Natural Heritage and Endangered Species Program updating project materials and timelines.
The project was originally granted a special permit in 2019 and has routinely experienced numerous delays, only recently receiving a building permit. After so many delays and false starts, it is unlikely that PureSky/AMP, Dynamic Energy, and their subcontractors will be accomplishing much work at Hickory Ridge before winter takes hold. Weather will continue to be an issue and the holidays will also cause additional scheduling problems. Residents expecting to see rows of solar panels rising out of the long abandoned fairways are likely to be waiting well into 2024 or even later.
Few Amherst residents are aware that the City of Springfield is the off taker for the solar energy produced at the Amherst site. It appears that Springfield will also be waiting at least another year for PureSky to deliver their discounted, clean, green energy supplied by Amherst's Hickory Ridge Solar Project.