UMass Chancellor Reyes Named 'ALX100 Amplifier' By Amplify LatinX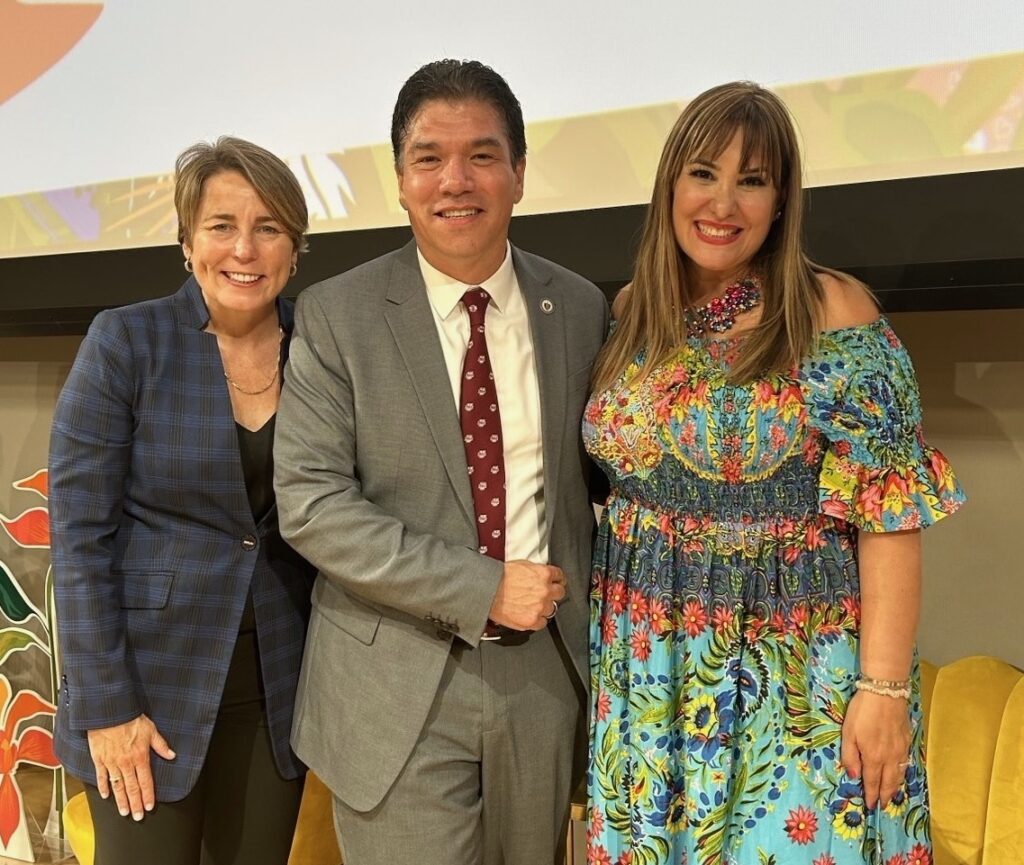 Source: UMass News & Media
University of Massachusetts Amherst Chancellor Javier Reyes is among 100 leaders from across the commonwealth recognized by Amplify LatinX for their work to inspire and uplift the Latinx community. The Wellesley-based nonprofit released its inaugural list of "ALX100 Amplifiers" to mark Hispanic Heritage Month, which runs September 15 – October 15. Amplifiers were honored September 14 at the Boston Public Library at an awards reception featuring Governor Maura Healey and Boston Mayor Michelle Wu, who are honorary chairs of the initiative.
"The energy and camaraderie created during this campaign are truly extraordinary, as we are bringing together distinguished guests, industry leaders and, most importantly, the slate of 2023 ALX100 honorees, to celebrate the remarkable accomplishments of our community as a collective," said Eneida Román, President and CEO of Amplify LatinX.
"The Latino community in Massachusetts is hardworking, strong and resilient. They make incredible contributions to our communities and our economy every day," said Governor Healey. "I am proud to celebrate with Amplify LatinX and honor the history, culture and achievements of Latinos in our communities."
Born and raised in Mexico, Chancellor Reyes is an economist who has devoted his career to the cause of public higher education. On July 1, he became the first Hispanic to serve as Chancellor of UMass Amherst. Previously, Reyes served as Interim Chancellor of the University of Illinois Chicago.
Amplify has developed a first-of-its-kind traveling installation that will showcase ALX100 honorees and their distinct histories, professions, cultures, languages, traditions and identities. The exhibition will be unveiled at the Museum of Fine Art, Boston's Latinx Heritage Night celebration on September 21 and then displayed in public spaces across Massachusetts over the coming months.
"The amplification of these stories provides role models for younger generations, inspiring them to pursue their dreams and break barriers," Román notes. "Additionally, these positive representations enable allies from different backgrounds to learn about Latinx traditions, values, customs and history, fostering cultural understanding, appreciation and removal of negative stereotypes."
More information about the full list of Amplifiers is available on Amplify LatinX's website.