Opinion: How and Why the Ad Hoc Caucuses Showed Up in Amherst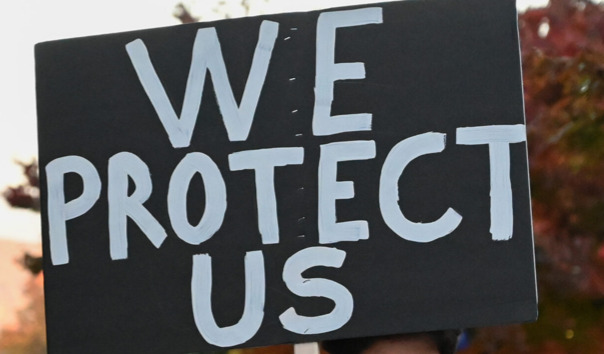 Last April individuals began showing up at Amherst Regional School Committee (RSC) meetings, asking for the RSC and the administration of the Amherst Regional Public Schools (ARPS) to address homophobic and transphobic bullying in the Amherst Regional Middle School (ARMS.) Over time those individuals began to recognize one another, have conversations in parking lots, exchange emails, collaborate on what needed to be written or said, read one another's writing, and connect around the shared things we wanted to see more of from the ARPS district: accountability, transparency, and equity.
Through connecting with one another we discovered that though we come from different experiences and perspectives, we all share a desire to better protect children in the Amherst Regional Public Schools. We began to organize; parents of children who have experienced harm, educators and staff members, community members, mental health professionals, people of a multitude of races and ethnicities, sexualities and genders worked together to advocate for accountability, transparency and equity from ARPS.
When we began this work it was centered around the LGBTQIA+ children who were harmed at ARMS, but in the months we've spent organizing we have become increasingly aware that the patterns and conditions that allowed these children to be harmed are systemic and intersectional. People in Amherst have advocated for years for their LGBTQIA+ families to be respected, their Black and brown children to be protected, their children with disabilities to be accommodated, and their immigrant children's needs to be met.
Leadership in Amherst protects adults over children and power holders over those asking for help. Leaders who fail children avoid accountability by vilifying scared parents and concerned citizens. In a system where elected representatives claim publicly and repeatedly that they will not bow to the will of the public, it is the responsibility of the public to organize for change.
Over the months we've been advocating to better protect children, several people in leadership roles have chosen to leave their jobs rather than rise to them. We are still here. We continue to advocate for the same reason we showed up in the first place – the children. There is still work to be done so we are going to continue to organize, and because the problems we are facing are intersectional, so is our organizing.
In an effort to create organizing spaces that center the voices and experiences of those most impacted we have formed caucuses. We currently have three working caucuses (the Black Caucus, the LGBTQIA+ Caucus and the Latinx Caucus) and other caucuses in the forming stages. Though each caucus focuses on specific needs, we unify and collaborate on shared goals and in solidarity with one another. Through outreach and existing connections within the community, the caucuses provide an important opportunity for the voices of those who are often marginalized or silenced to be heard.
Unfortunately, years of pernicious leadership has created an environment where there is vulnerability in expressing opinions that challenge the status quo in Amherst. The irony of former school committee members being so offended by our organized rallies, speak outs and a car parade in which we drove past their homes and called for them to hold a public meeting is that many in Amherst have experienced harassment, name-calling, demonization and targeted attacks over a period of years, simply for expressing opinions that challenge the agendas of those in the majority.
Many of the people in our caucuses are vulnerable. That vulnerability might be rooted in their employment, the services needed for their children, their racial or gender identity, or their citizenship. Many people who work or spend time in Amherst can't afford to live there so they live in neighboring towns and commute, but still have a strong interest in the safety of children there. In a community where retaliation is a legitimate concern and trust has been broken, it is essential to build ways for the voices of those most vulnerable to be heard.
For these reasons, while we have a spokesperon and a contact person for each caucus, it is our policy not to release the names of other caucus members. We have made this decision in recognition of the racism, sexism, homophobia, transphobia and anti-labour sentiments that are systemic in the Amherst Regional community. We are committed to protecting our members from intimidation or retaliation while we work to build a community where protection is unnecessary.
This work was born from the grassroots efforts of concerned people who came together to protect children, and it continues in that spirit. We are not interested in defining our work for or within the same systems that have been failing vulnerable children and families for years. Our intention is to amplify the voices and messages that will push the leadership in this community toward transparency, accountability and equity and to better protect vulnerable people. We are committed to working in solidarity with one another.

Ali Wicks-Lim for The ad hoc LGBTQIA+ Caucus of Amherst
Lamikco Magee for The ad hoc Black Caucus of Amherst
Martha Toro for The ad hoc Latinx Caucus of Amherst