Opinion: Your Hands Are Not Tied! 29+ Questions District Leadership Could Address Now To Make Amherst's Schools Safer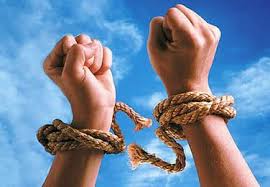 by Art and Maura Keene
It was welcome news when Interim School Superintendent Doug Slaughter announced on September 29 that the Amherst Regional Public Schools (ARPS) were establishing an LGBTQIA+ Parent Advisory Group and a Student Advisory Group for students in grades 7–12, specifically designed to provide peer support and guidance for students identifying as non-binary, trans or transitioning. These groups were created as part of the district's efforts to address the alleged bullying of LGBTQIA+ students at Amherst Regional Middle School (ARMS) last year. Details of the two programs were not provided and it remains to be seen whether these will be significant interventions for the long list of problems that troubled the district last year. Who will sit on these committees, who will set the agenda, when will their work begin, how often will they meet, what kinds of access will they have to district leadership, will their concerns and suggestions be taken seriously and supported by district leadership, and when will these questions be answered? Timely answers to these questions will define whether the groups are substantive undertakings or just window dressing.
These two initiatives were actually among several items in a larger district safety plan for LGBTQIA+ students announced by then-Superintendent Mike Morris on August 1. We note that details of the safety plan have yet to be shared with the Regional School Committee and the public. At the RSC meeting of August 25, Shutesbury representative Ana Heard asked whether the plan had been implemented and who was responsible, and no one seemed to know. And at the RSC meeting of October 3, Pelham representative William Sherr pressed Slaughter for details on the plan's implementation, asking for regular updates on how the new policies to respect and protect LGBTQIA+ youth are working, specific information on the pronoun registry, the training of teachers, staff and administrators, and a listing of instances of bullying and how they were handled.
There is reason to be concerned. District leadership continues to be less than forthcoming about last year's debacle and appears to have retained the strong inhibition about sharing information that plagued the previous administration. Slaughter's statements concerning the forthcoming Title IX report, most of which will not be shared with the public, do not inspire confidence in a district administration that has exhibited an adversarial, fortress mentality over the last two years while frequently dismissing or ignoring complaints and concerns from students, parents, educators and staff.
Acknowledging that he expects the public to be frustrated by not having access to the Title IX report, Slaughter said that the public will have to trust that he and the small number of staff who have the information are taking appropriate actions. But one wonders why, after two years of gaslighting and disparaging opposition from district leadership, the public would choose to trust leadership now, especially when they continue to be stingy with information about what they are doing to ensure that last year's disasters are not repeated.
Slaughter's appeal to 'trust us" sounds all too familiar and all too hollow. The frustrating mantra dished out week after week by Mike Morris and the previous incarnation of the RSC was that they were doing all that they could, "but," they said, "our hands are tied." Slaughter's claim, that, because of personnel issues, the district unfortunately can't share much information with the public about the Title IX report feels like a continuation of what we have been hearing for the last two years.

There is plenty that Slaughter and the RSC can do — even without sharing much of the Title IX report to – inform the public, to build trust, to engage students, and parents and teachers as partners in building a safe and supportive ARPS community. So here are 29+ things it can do that will not violate personnel protocols or increase the district's liabilities, and for which no one's hands are tied. We recommend that the superintendent's office get started on this and that the school committee embrace their role as an "elected body that represents the entire community," and ensure that this happens.
The district would do well to be more forthcoming, more transparent, and less defensive about how things are working.
29+ Things District Leadership Can Do Right Now
Much of what needs to be done is to provide information, or answer questions, and let the public know how things are being repaired.
If a student experiences threats or harm in any ARPS school, what are they to do about it? To whom do they report?

What actions should students who are experiencing threats or harm expect from the school?

What are these students to do if the threats or harm persist?

What are they to do if their concerns are not addressed?

What precisely is in place now?

Is all of the above widely known? What has the school done to ensure that this is widely known?

Provide the information requested by the RSC at their previous meetings concerning the safety plan (see above).
Regarding the district's safety plan:
What has been done thus far to implement the plan? Which aspects have been enacted and when, and which aspects remain to be enacted and when will that happen?

Who is responsible for the plan's implementation?

Who is responsible for monitoring the efficacy of the plan? Who is responsible for reporting to the RSC? How frequently can the RSC expect updates, and will those updates be posted for the public?

What is being done to monitor the overall efficacy of the plan?

There are multiple instances in the safety plan that say that failure to comply will result in "severe consequences". In each instance, what are those consequences and who is responsible for enforcing them?

What recourse does a student have if they report bullying and nothing is done?

Is the pronoun registry up and running? Have families and staff been informed of how to use it?

The district should adopt a policy that instructs all staff that they must, as is consistent with state policy, use the name and pronouns preferred by the student, and, if the student is deemed too young to make that decision themselves, the name and pronouns specified by the parent(s). (see, Guidance for Massachusetts Public Schools Creating a Safe and Supportive School Environment (Chapter 199 of the Acts of 2011, Massachusetts Legislature)

Have faculty and staff been instructed concerning school and state policy pronoun and naming policy? If not, when will that happen? (note: the Indy made a request to Morris to do this last spring and he declined).

If a teacher declines to use a student's chosen name and/or pronouns, what recourse does the student have? Where are they to report violations of policy? And given the alleged persistence of violations of this policy last year, what is being done to ensure that violations of policy do not persist?

What are the protocols for ensuring that there will be no retribution for the reporting of violations?

The safety plan says that the district will undertake the actions listed below. Have they? And to what degree have these particular recommendations been implemented, and who is responsible for their implementation?

We will work with staff in each building to identify locations in which students are more vulnerable to potential harassment or bullying so those areas can be more closely monitored, particularly during less structured times of the day.
We will ensure that video cameras are able to access areas in the secondary school buildings that are less visible to staff.
All bathroom doors will have clear signage that indicates that students are able to use the bathroom aligned to their gender identity and that any harassment or bullying due to anyone's bathroom choice will be met with serious consequences.

Since bathrooms were a common site of bullying of trans students last year, what else is being done to ensure safe bathroom use for all students?

The plan states, "The leadership team will be reviewing disciplinary responses with legal counsel prior to the start of the school year; a focus will be placed on appropriate responses to bias-based incidents and/or bullying." What was the outcome of those meetings?

Training:The safety plan recommends training in LGBTQIA+ issues for all administrators, staff, and educators. This training apparently happened during the summer and at the start of the fall term. What kind of assessment is being done on the efficacy of the training? Who is responsible for doing that assessment, and how will the assessment be used to create more effective training?
Beyond the specific recommendations of the safety plan there is much that could be addressed.
23. Fail Safe: Last year, complaints (including those that resulted in the Title IX investigations) were dismissed at the highest levels of the school administration. Slaughter himself has said that the district will need to put in "a system of checks and balances similar to what exists in the Finance Department, where the person who writes checks cannot sign them". What protocols have been or will be put in place to ensure that dismissing complaints does not happen again and that all complaints will be properly investigated? Will there be an alternative destination for complaints to ensure that they cannot be improperly dismissed by administrators?
24. Whistle Blowers and Retribution: Last year, several educators and staff testified to their efforts to protect children and to call attention to malfeasance but their efforts were met with threats of retribution from school adminstrators. We hear from employees that those fears of retribution persist. What actions has the district taken or will it take to protect "whistleblowers" from retribution?
25. Repair the Restorative Justice program at ARMS: If the Restorative Justice (RJ) program at ARMS, which at its core is meant to repair harm, left victims of bullying with the idea that they had brought it on themselves or if victims left the process feeling that no effort had been made to repair the harm done to them, then the RJ program itself needs to be repaired. What is the district doing to address last year's failings of the ARMS RJ program?
26. Trust: The district can contribute to the restoration of trust by bringing everything out into the open. No more executive sessions except where mandated by law. Treat the members of the ARPS community as community, not adversaries. Trust parents and kids and staff rather than disparaging and doubting them. Take every accusation, concern and request seriously.
27.More trust: see every decision and action of the district office and RSC through the lenses of accountability, transparency, and equity, asking (much in the same way that the Town Council looks at every decision through a climate lens)– how does this thing we're about to do impact or reflect accountability, transparency, and equity?
Issues Beyond Bullying
The safety plan fails to address other persistent issues of toxicity within ARPS and especially at ARMS and these matters too need attention. Here are just a few things that district leadership could do with regard to racism in the schools and the toxic and retributive environment at ARMS attested to by educators and staff, and the deteriorating relationship between the district and parents, educators and staff.
In a recent column in the Indy, Katie Lazdowski raised concerns about the district's adoption of the "Language! Live" reading curriculum which she alleges contains troubling racist content. She raises a number of important questions about the curriculum including asking who was responsible for the decision to adopt it and what is being done to address concerns about the content. The district has yet to offer an acknowledgement of these concerns. It should.

The reported toxic, retributive atmosphere at ARMS that made it hard for educators and staff to come forward with concerns – even when the wellbeing of children was at stake – has yet to be publicly addressed by district leadership. Schools that suffer from a toxic climate rarely have the wherewithal and necessary perspective to resolve such issues internally, especially when toxic behaviors have been deeply ingrained over time. Bring in external school climate consultants to develop a program for transforming the climate at ARMS from one that is toxic to one that is healthy. Give the school processes and benchmarks to ensure that it does not backslide into the current status quo. There are a lot of bad instincts evident within district leadership (including the RSC) that need to be purged. We have made this request before (see e.g. here) and we grant that it is not insubstantial or inexpensive. But it will produce healing and transformation that ARMS needs.
There is a lot here to be addressed, a lot that the public (and apparently in many instances the school committee) does not know, and we can't think of any reason why these questions and suggestions should not be addressed. 

Art Keene is managing editor of the Amherst Indy and Emeritus Professor of Anthropology at UMass. He coached girls cross country at Amherst High School for 17 years and was a town meeting member for 20+ years.  He has lived in Amherst since 1982.