Personal Statements of Candidates for November Town Election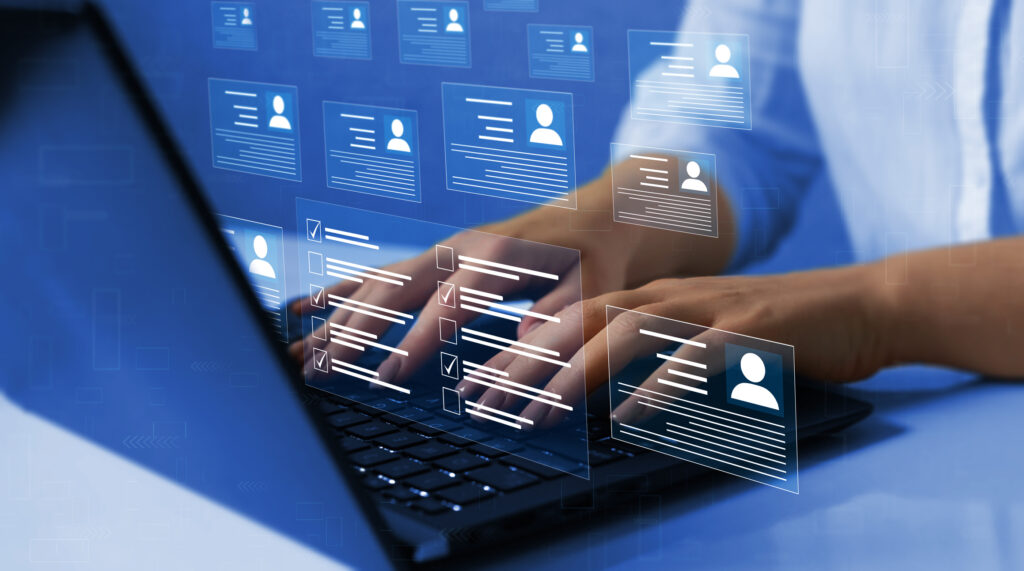 By The Amherst Indy
As we have done in previous elections, the Indy offered candidates for the offices of Town Council, School Committee, and Library Trustee an opportunity to post personal campaign statements in our publication. We also offered candidates an opportunity to respond to a brief questionnaire in order to give voters a clear indication of where they stand on some of the pressing issues facing our town. Invitations were sent to all candidates in early October..
We did not receive personal statements from the following candidates: Pat DeAngelis (Town Council, District 2), Robert Hegner (Town Council, District 5), Deborah Leonard (School Committee), Farah Ameen (Library Trustee)
The unedited personal statements of the candidates are posted below. Responses to the questionnaire can be found using the links below.
Town Council
School Committee
Library Trustees

Find a comprehensive compilation of information on the November Election here.
TOWN COUNCIL
District 1
Ndifreke Ette
I am committed to fostering a sincere culture of cooperation, compromise, and decisive action to solve critical issues in Amherst: affordable housing, good governance, investment in public infrastructure, and inclusive communities. I will bring to the council an appreciation for multicultural perspectives gotten from living in Nigeria, Louisiana, Texas and now, the Pioneer Valley; a recognition of the benefits of consensus-building, deliberation and balanced judgment from time as a political science teacher; a champion of diversity in roles as faculty and staff and as a volunteer with Amherst's Community Safety and Social Justice Committee. It is time for us to come together and collectively pave the way for a brighter future in Amherst.

Vincent J. O'Connor
My past efforts to improve and benefit North Amherst, my experience serving on elected and appointive governmental bodies, my current and recent work with children who've attended Amherst public schools and their families, my ongoing efforts to act personally and effectively to welcome and assist immigrant workers and their families, my seven decades plus of daily, positive relationships that transcend my own ethnic, racial, religious identity, and sexual orientation, all more than qualify me to effectively represent the residents of District #1, North Amherst, and all the rest of this community on the Council.

Cathy Schoen
I am running for re-election for a third term to shepherd the new elementary school from design to construction and to continue to use my skills as an economist to address Amherst's fiscal and growth challenges.
My experience on the Council provides a strong base to build on. My co-councilors and committee members have elected me Chair of the Elementary School Building Committee, Chair of the Joint Capital Planning Committee, and Vice Chair of the Finance Committee.
My Top Priorities for Action Include:
Build a new elementary school that supports a strong educational program in a model of green "net-zero" building
Repair roads and sidewalks
Prioritize spending on urgent needs to minimize taxpayer impact
Ensure that development enhances neighborhoods, protects open space and farms, provides affordable housing, and addresses climate change.
Advocate for North Amherst concerns: roads, sidewalks, intersections, speed limits, and opportunities to enhance our community
We have a back-log of important capital needs, including our roads, a Department of Public Works Building, and Fire Station. We must also assure adequate budgets for our schools and essential Town services.
With budget limits, the next two years will require difficult choices and setting priorities. If re-elected, I will seek creative solutions and to build consensus, with financial accountability. I will draw on my experience as an economist, policy analyst and public activist and from my years on the Town Council.
As Councilor, I assess potential impacts and alternatives, listen to constituents, and seek actions that respond to concerns. I led the elementary school building effort that won over 80% public support, reflecting the strong educational design and a school with renewable energy that provides a model of climate action. I worked with others to enact affordable housing bylaws, wage-justice bylaws, and retain voting poll access, among other positive actions.
In North Amherst I secured installation of a new "smart" light at a dangerous intersection, persuaded state engineers to lower the speed limit on Route 63/Montague Road, and helped expedite permits for our farm stand and local businesses.
If elected, I will work to sustain and enhance the vibrancy and diversity that makes Amherst such a special place. Success will depend on a Council that values transparency, accountability, fiscal responsibility, and keeping open-minds.
I have skills that fit well with the Town's need for financial analysis and assessing complex issues. Trained as an economist, I have more than forty-five years of experience working on pressing public concerns, with in-depth knowledge of health insurance and public finance.
Amherst has been my family's home for more than 40 years and given much to all of us. To give back, I commit to listen, weigh choices, and continue to be a strong independent voice for residents of District 1 and all of Amherst.
District 2

Allegra Clark
I am an ARHS graduate, social worker, mom and member of the Affordable Housing Trust and chair of the Community Safety and Social Justice Committee. I care deeply about racial Justice in town and hope to bring this lens to decision making on the Council. My candidacy has been about meeting community members to hear their priorities for town. Affordable housing and supportive, thriving schools have been common themes. My priorities would be transparent deprioritizing if the budget to insure our most critical infrastructure needs are met first. Additionally, implementing the CSWG and AHRA plans in full are priorities for racial justice. Finally, addressing all infrastructure, education, housing and transportation needs with a climate justice lens will be imperative.

Pat DeAngilis
We are all different people with one thing in common: CHANGE. We are confronted on a daily basis by views other than our own and the need to be flexible and adaptable, to hold true to what we value yet simultaneously, listen, learn, and sometimes compromise. Change challenges us to act.
When District 2 residents were concerned about the impact of clear-cutting trees for a large-scale solar installation, I acted and pushed policy that led to the Solar Bylaw Working group.
And when I saw opponents fighting to stop an affordable housing development that would help our most vulnerable residents, I got to work and fought for the project. I was so proud to be at the opening of East Gables in September.
When the Council began to consider starting a CRESS program, I argued for beginning with a larger contingent of responders than initially proposed. I argued to freeze two police positions in order to make that possible and in the end, those changes were included in the budget the Council adopted.
When residents off East Pleasant St. were concerned by student behavior in their neighborhood, I got to work organizing meetings between rental managers, students, neighbors, and UMass representatives that began to generate positive change.
I don't just show up and vote. I put in the work and am willing to challenge myself and our community to change. I want to continue working to make Amherst more, just, equitable, and sustainable. Support by work by voting for me on November 7th. Priorities:
Create more affordable housing
Achieve Amherst's Climate Action Goals
Form a Resident Oversight Board for greater trust and equity in policing
Establish a Youth Empowerment Center
Expand the CRESS program
Support funding the AHRA's Reparations proposal
Increase investment in maintaining our roads, sidewalks, and bike lanes
Renovate the Senior Center and expand staff so programs can be expanded
Develop viable plans for building a new Fire Station and DPW.

Lynn Griesemer
I've worked to make our new government succeed from the beginning, from new procedures to securing the Town's basic operations to tackling challenges old and new. Our progress on the school and library projects reverses years of neglect of public infrastructure. I want to finish the job with a new DPW and Fire/EMS station, a renovated Senior Center, and repair/replace roads and sidewalks.
Prior to my election to the Town Council in 2018, I chaired the Fire Station Study Committee, reporting to Town Meeting in 2006 11-13-06-Station-Committee-presentation-to-town-meeting (amherstma.gov); and the DPW/Fire Station Advisory Committee, DPW / Fire Station Advisory Committee | Amherst, MA – Official Website (amherstma.gov). I have continued to work on finding a way to build a new DPW and Fire/EMS station. This is why we have advocated for a Municipal and Public Safety Building Authority with Senator Comerford and Representative Domb, and this is why I testified regarding this proposed legislation on September 13, 2023 on behalf of this legislation. That testimony can be found as an attachment to my President's found here https://www.amherstma.gov/DocumentCenter/View/69077/President-Report—August-21—October-1-2023.
I continue to work hard on the passage of PILOT legislation that would require private higher education institutions to contribute to the Town they reside in and separately to rework the formula for public land/public higher education institutions so that it includes not just the land but the buildings on that land and the number of people who live on or come to that land on a daily basis. (See testimony regarding both types of PILOT legislation as attachments to my President's Report https://www.amherstma.gov/DocumentCenter/View/67790/President-Report—05-01-2023—06-24-2023 )
The Net Zero Energy bylaw Amherst-General-Bylaws-Net-Zero-Energy-Bylaw (amherstma.gov) that I worked on with others, passed Town Meeting with all but two votes. It is now bearing fruit with every capital project. Now we must secure our first Solar Energy bylaw, build a solar canopy on the Regional High School parking lot, and look for every opportunity to install solar on roof-tops and parking lots and NOT clear cut our forests. We must continue to forge a safer and more just community, including a police oversight board, rejuvenation of CRESS, continued support for the Department of Diversity, Equity, and Inclusion, and the establishment of a Youth Center.
Erosion of public confidence in government seems to be everywhere. But Amherst should be an example of how good government works even when we disagree. That remains my highest priority.

Amber Cano Martin
I've lived in Amherst since 2007, when I came here as a graduate student at UMass in the International Education department. I fell in love with Amherst and I also fell in love with my now husband William, so here we stayed – and I am so happy to be raising our family here. We bought our house here in 2010, and now have 2 children, Carlos (12) and Javier (7).
For the past 14 years, I've worked with the Service Employees International Union (SEIU) as a labor organizer with personal care attendants (2009-2019) and as a Learning Coordinator with our international union (2019-present). All of my work has involved working with low income workers often also facing marginalization on the basis of race, gender, language, sexual orientation, disability status, or other identities. I'm motivated by my belief and hope that we can create a world with social, racial, and economic justice by building democratic movements from the ground up. Something I also bring to table are my skills as an interpreter and translator (English/Spanish) as well as being a longtime language justice advocate.
I'm running for Town Council because I see a real disconnect between what our community values and the actions of our local government. Below, I've outlined some of my priority issues and what I advocate for if elected:
Infrastructure: Prioritize South Amherst Fire Station, DPW building, and road repairs. No more taxpayer money than is already approved for the library project. Support the new elementary school project and ensure that zero energy features are retained.
Racial Justice: Prioritize racial justice in Amherst by fully funding the town's Diversity, Equity, and Inclusion (DEI) office in the town budget. Apply a racial justice lens thoroughly and consistently to all town projects, programs, and policies. Implement the plan of the African Heritage Reparation Assembly.
Language Justice: Increase language access/participation by using the town census form to collect data on the most commonly spoken languages in our diverse town, to enable the town to consistently provide accurate and high quality interpretation and translation of town documents, its website, and its public meetings.
Workers' Rights: Dignity, respect, fair and competitive wages, and a healthy and safe work environment for all town employees.
Climate change: Hire 2 additional staff for the Sustainability Department to help implement our Climate Action plan. Implement the Community Choice Aggregation with a robust Community Advisory Committee. Contract a waste hauler for the town with composting to reduce overall trash. Solar bylaw that prioritizes solar on rooftops, parking lots, brownfields, multi use agricultural land – not clearcutting forests. Net zero energy for all new town buildings – no exceptions.
Participatory and Inclusive local democracy: Conduct meetings at reasonable times and of reasonable durations when working people can participate. Make public the list of applicants to town boards and committees. Use all forms of 21st century communication (text, apps, email, robocalls, social media) that allow for a two way communication between town government and residents.

District 3

Patrick Drumm
I believe that my skills/background in managing large groups of competing stakeholders is a perfect fit for the state of our town. While I will work with others to craft compromises, I have no issues with digging in and saying 'no' if I believe something up for vote violates what our community wants. I will also push for end to end analyses of topics brought up for vote so that the items coming out of the Council are viable, instead of the half measures that come out today where the town has to walk back almost immediately due to funding/lack of community support. Too often I've seen folks in town that seem to be in it to generate headlines instead of running a functioning governing body. I want to emphasize more/better infrastructure, better maintenance of our town's parks/facilities, a better relationship with the colleges, more of a focus on the underlying issues with housing, and to get away from the ego projects that are increasingly making the community go 'huh?' when we're not seeing the benefits of our extraordinary property taxes.

Heather Hala Lord
I am Heather or Hala Lord, and I am running for Town Council District 3. I have lived in District 3 for many years, and I am a proud resident of the apartment complexes on East Hadley Road. I have been a resident of Amherst for about 42 years and graduated from the Amherst Regional High School. One of the things I will bring to my service on the Town Council is my heart and I feel that it is my greatest asset. I consider everything from a heart-centered approach. I believe we need councilors who will listen deeply to your concerns and to your celebrations. We need councilors who will hold the divergent opinions, needs, and wants of our amazingly diverse community. We need councilors who will seek to find common ground and build from the strength of the people of Amherst. I am prioritizing affordable housing, climate justice, and our youth, all of which fall under and impact equity. Affordable housing is an equity issue, climate justice is an equity issue, and our schools and access to enrichment outside of schools is an equity issue. I'm committed as well to increasing the engagement, especially from apartment complexes to uplift and honor that your voice is important and your life matters. I bring some political experiences having served on the School Committee, serving as a Special Projects Consultant to State Rep. Mindy Domb, and serving as a delegate for 2 years at the state Democratic convention I have also served on numerous committees for the past 20 years, some specifically municipal and many civic in nature. I have two master's degrees, one in Education and one in Social Work. I have received a few certificates, and two I'd like to highlight here are Restorative Justice and Embodied Social Justice. There is a loss of trust and points of conflict for many residents. I am prepared to earn and keep your trust. I hope to hear and hold space for those who have been harmed as we seek to heal and repair some of the ruptures. Amherst has a lot going for it as a town, and it is my heart's desire to work with you all to make Amherst a better version of itself. If you live in District 3, I would be honored if you'd give me the opportunity to work with you and build trust together.

George Ryan
Who am I?
I have lived in Amherst for 36 years. My wife and I moved here in 1987 when she was hired to teach at UMass. We raised our two daughters here. Both attended Amherst schools: Wildwood, Amherst Middle School, and Amherst Regional High School. I am a retired college teacher. For many years I was active as a volunteer for Pioneer Valley Habitat for Humanity, eventually serving as President of the chapter. I currently work as a volunteer at the weekly community breakfast sponsored by the Unitarian Universalist Church in downtown Amherst. For twelve years I served on Town Meeting as a representative for the (now defunct) Precinct 4 and from 2019 to 2021 I represented District 3 on the Amherst Town Council.
What do I want for Amherst?
I want a government that understands and addresses the day to day concerns of its residents. I want a government that people see as responsive to their needs and a responsible steward of their tax dollars. The Town faces a number of fiscal challenges. While voters have approved by wide margins both a new elementary school and a renovation and expansion of the Jones Library, the DPW still is in dire need of a modern facility to better do its job of caring for Amherst's roads and infrastructure. And plans for a new fire station in South Amherst still remain up in the air. In addition we need to be looking at the needs of our senior population and at improvements to the Senior Center. As more and more seniors chose to age in place we need to be addressing their concerns. I believe we have an obligation to the next generation to see that these things happen — but it must be done in a way that does unduly burden the Amherst taxpayer.
I also want Amherst to be a community that is supportive and friendly to local business. Amherst cannot be a vibrant and flourishing community without a vibrant and flourishing business sector. We need to look for more ways to encourage and promote that vital part of our Town.
I want the town to address the issue of affordable housing but to look at the issue from a broader perspective. We must consider the housing needs not only of those at the bottom of the income ladder but also those in the middle who work in Town or for the University and the colleges but cannot afford to live here. I also want us to find ways to assist those living on fixed incomes who must face the burden of increasing property taxes. I also want a government that stands for progressive values. Issues of racial equity and fairness need to be addressed. We need to listen but then we need to act. Words are not enough. We as a Town need to be in forefront of climate action. But realizing these goals will require good governance, fiscal responsibility and a vision forward

District 4

Anika Lopes
As a native of Amherst in every sense, I have deep roots in this community. I grew up on Amity Street, raised by a single Black mother in subsidized housing, and attended our public schools. After a career in NYC, I made a conscious choice to return to my hometown, which has been home to my family for over seven generations.
I've witnessed the transformation of District 4, from a neighborhood where I remember the times before Amity Place, to a place that has become increasingly unaffordable. I am a staunch believer in inclusive zoning that encourages diverse neighborhoods accommodating families, elders, single individuals, hourly wage workers, and students alike.
I understand the financial challenges faced by many, being a renter and a business owner navigating the tumultuous pandemic waters, like so many of us. My diverse background includes being an internationally recognized milliner, a cultural ambassador, youth development specialist, and the founder of the Ancestral Bridges Foundation. I am, at heart, a collaborator who deeply cares about Amherst. My tenure as an incumbent in District 4 is marked by a consistent track record of creativity and collaboration, complemented by a calm and steady presence.
Coming from a community whose voices were historically silenced in the Town of Amherst, I carry a deep sense of responsibility. I am acutely aware of the history that guides my work because it was handed down to me – a history of marginalized people who worked tirelessly to build a thriving town for themselves and those around them.
One of my proudest achievements has been making the history of Black and Afro-Indigenous members of Amherst visible through initiatives such as the Ancestral Bridges exhibit at Amherst College, the Civil War Tablets exhibit at the Bangs Center, and the annual Juneteenth Walking Tour. As the founder of the Ancestral Bridges Foundation, I am dedicated to creating programs that celebrate BIPOC arts, history, and culture in western Massachusetts. Our partnerships aim to generate educational and economic opportunities, ensuring that BIPOC and disadvantaged youth can thrive.
Carrying the aspirations of generations past because they were handed down to me, I am wholeheartedly dedicated to shaping a brighter future. I honor their legacy by advocating for policies that ensure every member of our community is seen and heard.
My priorities include: -Advocating for inclusive decision-making that involves everyone, including youth and elders, to ensure equity. -Improving our infrastructure with an emphasis on environmental sustainability, accessibility, sidewalks, lighting, and roads. -Addressing the housing crisis through affordable housing, first-time home buying, and safe rental housing options, with a focus on racial and economic justice. Simplifying the process for entrepreneurs, especially those from underrepresented backgrounds, to create a thriving business environment. I firmly believe that Amherst can be in a better place than we are today.
Our unique, small community provides each of us, including me, with the capacity to make a meaningful impact. There's much work ahead, and I humbly ask for one of your two votes on November 7th.

Dillon Maxfield
I came to Amherst in 2014 to attend UMass. Financial difficulties forced me to drop out and work full-time, but I managed to return during the pandemic and graduated with a degree in Business and IT from UMass University Without Walls. I've lived on North Pleasant Street, right by Kendrick Park, for nearly 10 years, and I've personally witnessed significant changes in our downtown area. My investment in the community motivated me to volunteer for two town boards — the Zoning Board of Appeals and the Licensing Board. My experience on these boards has helped me understand the complex dynamics at work in our downtown. It's also given me insights into how the town can help support small local businesses to sustain our small town feel.

It's also helped me understand how the patchwork of zoning and other regulations put in place over the years seems to be better understood by developers than residents, and why we often see outcomes that may never have been intended or even anticipated. This is where the Council's leadership is essential, and where I hope to make a major contribution.

My goal is to serve as a representative for both the residents in my district and the broader town community. I will prioritize the renewal of our DPW and South Fire Station facilities. I will address the issue of housing availability.

As a resident who rents property in town, I'm acutely aware of the challenges people face when searching for housing. While I frequently hear concerns about neighborhoods transitioning from local communities to primarily college rental areas, I also recognize that renters are a core part of our community.

I believe that making changes to our zoning bylaws can pave the way for a more diverse range of housing options, so we have more than just single family homes or large-scale apartment buildings. This approach will help create affordable housing opportunities for both families looking to join our community and students, like me, who wish to remain part of our community beyond their graduation.

Pam Rooney
I am seeking a second term on the Town Council to see my priorities and initiatives adopted and enacted. District 4 is unique in Amherst, as consisting primarily of dense, older neighborhoods surrounding the downtown and abutting UMass. A few of my priorities include: • Encourage, not restrict, public input – listen! • Enforcement of upgraded rental registration and nuisance bylaws that protect neighbors and improve tenant safety. • Zoning changes with Design Standards in place, not random changes that heavily impact District 4 neighborhoods. • More support from our Higher Ed institutions for a healthy Amherst economy – and much more frequent (and public) discussion on shared goals and benefits. • Programs for 1st time homeowners, workforce-affordable housing, and push-back on investors converting homes to more student rentals. Keep homes available for year-round residents. • A Capital projects plan that addresses dire DPW and fire station needs and completes the Jones Library within the current budget. • A safe environment for all our residents. Have a robust and inclusive APD Chief search, and get the Resident Oversight Board up and functioning. • A community solid waste/recycling program to save money and increase recycling! • Make Amherst a model of sustainability and climate resiliency – with assistance for heat pump purchase and weatherization – of rentals and owner-occupied homes.

Jennifer Taub
I am a candidate for re-election because I believe Amherst is at an inflection point as we continue to lose our year-round, non-student residents.

The 2020 U.S. Census revealed that Amherst's non-student population declined over the previous 10 years. The Commonwealth College dorms, which opened in 2013, accounted for 1300 of Amherst's 1444 new residents. Since UMass enrollment increased by ~4,000 between 2010-2020, we can conclude that our year-round/family population decreased.

In 2017, citing Donahue Institute data, John Hornik estimated there were "667 fewer families with children under 18 than there were 15 years before." This loss of families with children is reflected in our declining K-12 enrollment. Since 2005, ARMS enrollment has declined by 39%; ARHS by 36%.

A 2018 Amherst School Committee Enrollment Working Group report concluded that "Amherst has less 'family-friendly' housing than we once did." It specifically cited "former family housing being converted to rental housing for students" as a contributing factor to our schools' declining enrollment.

Increasing the inventory of off-campus student housing at the expense of affordable and attainable family housing is extremely problematic for the continued viability of our town. I am a candidate for re-election to continue to be an advocate for striking a healthy, sustainable balance between our year-round and student residents. I believe our town's changing demographic is a vitally important lens through which Town Council policies and decisions should be evaluated – we should ask if a particular decision helps to reverse this trend or exacerbate it?
While sustaining and expanding our year-round population is a top priority, it's only one of many concerns we need to address, including: ♣ Prioritize funding to maintain and repair roads and sidewalks, including creating a consortium of neighboring towns to better position Amherst to compete with larger state projects for limited road paving services. ♣ As a co-sponsor of the new Residential Rental Property Bylaw, I will advocate for funding two additional housing inspector positions to ensure that all rental properties in Amherst are code compliant. ♣ Replace our sorely outdated DPW headquarters and Fire Station. ♣ As a co-sponsor, I will continue shepherding through to adoption proposed amendments to the Refuse Collection and Recyclable Materials Bylaw to incentivize trash reduction, provide universal curbside compost pick-up, and a competitively bid, town contracted waste hauler service. ♣ Ensure that the Council and Town Manager achieve our annual climate action goals, including implementing Community Choice Aggregation. ♣ Support and advocate for re-purposing no-longer used, town-owned buildings for a youth center and new senior center. ♣ Fully resource and position CRESS to be successful and achieve CSWG vision and goals.
Amherst is a unique and very special place. My ultimate goal is to keep it a town where people want to live and, equally important, can afford to. As we build a new elementary school and expand our library, we need to grow and nurture our year-round community — especially families with young children — for whom we are building these new facilities.

District 5
Ana Devlin Gauthier
Amherst has shaped who I am and how I engage with the world since I was a student at ARPS. I show up prepared, engage with our community, and elevate the voices of those who have been institutionally silenced. Over the past two years I have gained keen insights into the complexity and nuance of the Town Council. I will continue to serve with an independent and progressive voice, utilizing a climate and anti-racist lens to shape Amherst into a community which supports the health, wellbeing, and care of its residents.
Three of my priorities in the coming term are climate action, racial equity and justice, and town infrastructure. I have written and supported policies in these areas in my current term, including co-authoring a home rule petition to allow for transfer fees on non-owner occupied and luxury homes and a bylaw to protect those seeking reproductive and gender-affirming care, and sponsoring the bylaw to opt in to the state Specialized Code, which brings building codes further into alignment with our climate goals.
There are a number of policy suggestions outlined in the Climate Action Adaptation and Resiliency Plan which I look forward to introducing in the next term, including an Energy Benchmarking Disclosure Bylaw. I will again work closely with the ECAC to ensure climate goals are clearly defined in the Town Manager goals as well as the budget guidelines.
I will continue to advocate for the completion of the four capital projects. These intersect with other goals, especially climate action, as they will be subject to the Zero Energy bylaw and have a significant impact on our greenhouse gas emissions. These projects also support those who work for Amherst, giving them workplaces which meet basic health and safety standards. I will seek increased state funding to support infrastructure including roads and sidewalks to allow for safe multi-modal access.
Every decision we make has the potential to move the needle on racial equity and justice, and applying an antiracist lens to policy-making and council practice is critical. I have supported the CRESS program, listening to the staff's needs, and will continue to do so. I will continue to check my own privilege and work to practice anti-racism on Council, working with others to do the same. We must ensure that all voices are heard and that we create mechanisms for engagement, and policy and practices which rebuke white supremacy and offer equitable opportunity.
We are a form of government still in its infancy. Serving this past term has allowed me a greater understanding of processes and I look forward to bringing forward suggestions for how to adjust processes to be more inclusive and effective. I am a committed councilor who shows up prepared, brings forward new ideas, listens and takes the perspectives of my constituents into account. I believe I have demonstrated this in the past term. I look forward to the work that will be done in the coming term, and humbly ask for your vote.

At Large

Jamie Daniels
I am a lifelong Amherst resident. I have been a renter in Amherst for nearly 30 years, including being part of the communities in Village Park, Mill Valley Estates, Pomeroy Lane Cooperative, Colonial Village, and currently Salem Place. I had the privilege of attending our public schools, and have raised three children here, who also attended our public schools. Living here for so many years has given me much insight and perspective about our town.
My interest in public service and political life was born out of my lived experiences. I come from a family marked by intergenerational poverty and the attendant exposure to violence, substance abuse, trauma, and interpersonal discord. By the age of seventeen I had dropped out of high school and given birth to my first child. I have navigated the world as a Black woman, a teen parent, and as a first-generation college student. The weight of marginalization shaped and informed my worldview. It fostered in me a fierce determination and was the catalyst for my career in social work. For me, that choice to become a social worker means that I have dedicated my working life to the pursuit of equity and justice.
I am running for town council because I believe that fair representation is essential to a strong and stable democracy. Women like me should have a seat at the table, and so should the communities of which I've been a part. The aim of enhancing public trust requires that all our voices are heard. I am running because of a long-standing interest in shaping and advancing public policy that is good for everyone, especially the most vulnerable among us. I am running to ensure that an equity lens is applied to all aspects of governance. Finally, I am running because I believe I can be of service in terms of the unique challenges that our town faces, including the political polarization that exists, which hinders our progress and prevents us from finding common ground.
To the council, I bring my personal history, political commitments, and abundance of professional experience. I am a psychotherapist, educator, researcher and scholar, and a lifelong activist. I have made a living listening, analyzing information, and identifying paths forward. I am an expert on issues related to race and inclusion and have consulted various organizations and institutions on matters of racial justice and equity. I have expertise in data collection and data analysis—qualitative and quantitative. I am trained in mediation, non-violent communication, and board facilitation. I am a small business owner. I have experience in organizational leadership. I was the Resident Director of the Amherst A Better Chance Program, a pillar in our community. I am formerly a case worker at Family Outreach of Amherst, where I provided advocacy and support to vulnerable families. I have served on numerous boards and committees, providing organizational and budgetary oversight. I hold dual degrees in psychology and political science from Mount Holyoke College, and an MSW and PhD in social work from Smith College

Mandi Jo Hanneke
I believe community service is important. I am motivated to serve on the Council because I want to help improve Amherst. I am running for re-election because I have enjoyed the challenge of governing in Amherst and have more I want to accomplish. As a legislator, I will propose legislation to address the residents' needs and ensure that the community's priorities remain at the forefront of municipal decision-making. Most of my adult life has been spent living in rental housing in towns in Massachusetts, Colorado, and Ohio that have large college student and employee populations. Boulder, CO, has shaped my views on waste hauling, climate action, transportation networks, and rental housing programs.
Professionally, four years as a litigator required finding compromises between parties to settle matters to the mutual agreement of all, where each party believed the outcome beneficial to them. That experience continues to guide my work on the Council. I know being a successful Councilor requires compromise, working with others you don't always agree with, and putting aside differences to get things done.
If re-elected, my top legislative priority would be housing. We must address our housing crisis. Our housing is too expensive for many residents and potential residents to afford without being burdened. And we do not provide the variety of housing types that our residents desire. Our housing crisis (high tax bills, lack of affordable housing for families, low housing-supply as compared with demand, lack of public-private partnerships, etc.) causes many spill-over detrimental effects in Town. It is why families cannot afford to live here and our schools are suffering from declining enrollment. It perpetuates inequality and hampers the presence of a more diverse Town. It causes town-gown strain.
The Council and Town have begun addressing this crisis. As a Councilor, I voted for the Comprehensive Housing Policy, a smart revision of the Inclusionary Zoning bylaw, allowing Accessory Dwelling Units by-right, and revising the Residential Rental bylaw to require town inspections of all rental units. I have supported funding for purchasing land for and constructing affordable housing projects.
This term, I co-sponsored a set of zoning revisions designed to provide more pathways to homeownership and increase the diversity of housing types in Town. Unfortunately, we needed to withdraw the proposal, but if re-elected, I plan to propose new legislation that learns from the legislative efforts and continues to address the Goals of the Comprehensive Housing Policy. Options include net-zero and green building requirements for both new buildings and retrofits; guiding new housing growth to areas that minimize the impact on Amherst's open space; and collaboration and partnerships for student housing in appropriate locations. Other top priorities are finding a fiscally responsible means of funding the remaining two major capital projects amidst rising construction costs and interest rates, and a desire to have all projects completed as soon as possible; and moving Amherst towards being a carbon neutral Town by 2050.

Matt Holloway
My name is Matt Holloway and I am asking for your vote for one of the three at-large Amherst Town Council seats in the 2023 Amherst Town Election. As the parent of two young children, I am tremendously invested in the future success of our beautiful Town. As a Councilor, I would prioritize supporting our diverse and multi-generational community to grow and thrive while still preserving the values and charms that make Amherst one of America's most distinctive and exceptional small towns.
I believe in Amherst as a town of great promise, with incredible assets including our higher education institutions, our rising downtown scene, our promising village centers, and our incredible location in this beautiful region with easy access to several big cities. There are challenges, to be sure, but I believe that Amherst is a town on the rise.
Having served for two years as a resident member of the Town's Finance Committee, I have developed an appreciation for the dedication and integrity of our Town's elected, appointed, and professional officers. Especially as we approach ambitious financial goals related to the Four Capital Projects, continued funding for CRESS and Reparations, and our on-going annual operating budget challenges, I have the experience and focus to support the Council through complex budget discussions. I have also had the privilege of co-chairing the Amherst Cultural Council over the past three years, and am proud of the actions we have taken on that body to increase the accessibility, diversity, and equity of our grant-making responsibilities.
Among the many important issues facing Amherst right now, I am most concerned with ensuring fiscal growth and stability so that current residents can stay in their homes and future residents are able to move in. This means supporting budgets that spend within our means, and also selective projects that encourage growth and make the Town an attractive place for families and individuals to move into. Our roads and sidewalks are in need of a comprehensive plan of repair, and this will be among the most important issues to take up in the new Town Council.
I am in full support of the Four Building Project plan, but am cognizant of the many legitimate voices of concern relative to the funding of these projects. The voters have risen to the challenge of funding a new elementary school building — this was the one project for which the plan has proposed borrowing and an increase of the tax levy. I believe we can fund all four projects within the plan using existing resources and without significant additional borrowing or an override, but this will need to be managed carefully and with an eye for the fiscal details.

Andrew Steinberg
Amherst faces many challenges. My experience, vision for our community, and ability to work with others enable me to achieve results. Since first elected to Town Meeting 27 years ago, I served as a member and chair of the Town Meeting Finance Committee, was elected to the Select Board in 2014, and have been on the Council since 2018. I have chaired the Council Finance Committee since the Council began its work.
My experience on two Finance Committees provides knowledge about municipal finance laws, regulations, process, and the state budget. It also provides knowledge of Amherst budgets and unique financial challenges. My service on the Town Meeting, the Select Board, and the Council provide me with an understanding of all bylaws, policies and procedures that the Council addresses as it works as a group to achieve results for you.
Improving our quality of life for all residents is the core of my vision for Amherst. We want Amherst to be a community where children can safely leave home, attend a good school, get a book from a library, participate in fulfilling recreation programs, and have supportive neighbors. We want to take a walk down the street or on a beautiful trail and find cultural, recreation, and enrichment opportunities at every turn. When we need elderly services, we want them to be available. We rely on the town to assure that this quality of life is available for us, our neighbors, and those who will make Amherst their future home. Today, we fulfill this dream for many, but not all, residents. We need to recognize that this quality of life remains out of reach for many residents – and commit to bringing it within reach.
Partnerships are important to meeting our goals. I am a partner with all Councilors, Town employees, and the community. Voters should consider the ability of candidates to work collaboratively with others as they elect Councilors.
Our Council has made good progress in its first two terms, but there is still much to do. That's one big reason I'm running again. Here are some of the most important areas of focus for me as we look ahead:
• Better roads and infrastructure
• More, and more productive, collaboration among different town constituencies
• Complete our plan to replace two inadequate schools, the Central Fire Station, the DPW facility and the Jones Library renovation and expansion
• New strategies for increasing town revenue and decreasing the tax burden on homeowners • Stronger relations with UMass, Amherst College and Hampshire College
• Improve refuse collection to minimize cost and improve impact on the environment
• Affordable housing
• Reparations
• Improved regulation of rental housing
I would be honored to have your vote for a third term on the Town Council. If elected, I promise to remain focused on positive collaboration and use my experience to assure that all Amherst residents enjoy the quality of life we desire and deserve.

Ellisha Walker
I am honored to have served as Town Councilor at-large for Amherst for the last two years and to be a candidate for re-election. My decision to seek reelection is rooted in a vision of progressiveness, innovation, and unity that I am deeply committed to upholding.
At the core of my candidacy is the unwavering belief in the value of representation. Our government should be a mirror that reflects the beautiful diversity that thrives within our community. Every voice, every experience, every perspective matters. Together, we form a tapestry of cultures, beliefs, histories and identities that enriches our collective story. As an advocate for equity and inclusivity, I pledge to champion policies that ensure underrepresented voices are not only heard, but also empowered to help actively shape our town's future.
In order for Amherst to flourish, our Town Council and elected officials must be open, honest, and accountable to its constituents. I am committed to ensuring that decision-making processes are transparent and accessible, and every resident is well-informed about the issues that affect us all. I will invest my time engaging with community members where you are and through an equity lens ensuring that your insights and concerns are not just considered but valued.
It's not just about making decisions for the community, but with the community. By fostering an environment where every voice is valued, we create a town where collaboration thrives, and where our unity is our strength. I came up with the slogan "Creative, collaborative and community-based" which I believe truly represents this value and my experiences during my first term.
If reelected, my priorities include expanding the availability of affordable housing, investing in our youth, providing resources and dedicated spaces such as a Youth Empowerment Center, supporting the climate action adaptation and resilience plan proposed by the Energy Climate Action Committee, and reevaluating the budget process to shift towards a community-centered model.
I also have to recognize, especially in the current political climate, that unity doesn't mean ignoring inequalities that persist. As an advocate for anti-racism and equity, I recognize that our town, like all communities, has its own journey to travel towards justice and repairing harm that has been caused to our residents. It's not enough to simply acknowledge these issues; we must actively work to dismantle the systems that perpetuate them. We must have leaders who understand that this requires engaging in tough conversations, proposing and passing thoughtful policies, and a willingness to confront uncomfortable truths. But I believe that Amherst has the capacity to lead by example and inspire change far beyond our borders.
As a candidate, I am guided by the principles of representation, transparency, community-centered governance, anti-racism, and equity. Together, we can write the next chapter of Amherst's legacy. I humbly ask for your support, trust and partnership in creating a town that embodies the very best of who we truly are and who we strive to be. Please vote for me on November 7th as one of your Councilors at-large.

SCHOOL COMMITTEE

Laura Hunter
I am running for School Committee because I am committed to supporting the students, the educators, and the families in Amherst. My identity as a queer cis-white woman, a social worker, a parent of two children in ARPS, and a supporter of the educators and the union, all inform my desire to serve the Amherst community. My husband (a seventeen-year educator at ARMS) and I bought our home in Amherst because of the schools – specifically because I attended the high school graduation and was impressed with the activism and passion that the students demonstrated at the ceremony.
If elected, I promise to:
*Make reasoned decisions grounded in public health and best practices
*Apply an equity lens to current policies and practices
*Analyze the budget, line-by-line, to make sure it reflects our student-centered values
*Rebuild trust between the School Committee, the educators, the families, and the students
*Advocate for a superintendent search that is representative and inclusive of all voices
*Interrogate my own actions and words for privilege
*Create systems for historically marginalized students (especially BIPOC, queer, newcomers, and low-income students and those with intersectional identities) to communicate with the administrators and decision makers in the district
*Vote independently, based on the feedback from constituents and stakeholders
*Include student voices in our decision making.

I love our town, and I love our schools. We can create rich learning environments that support all students. My integrity, passion, and lifetime of activism for social justice will be assets as I serve the students and educators. I participated in APEA rallies for a fair contract, and provided multiple comments to the School Committee on the budget. I encouraged the SC to save the paraeducator positions and to ratify the Union contract. I served as Wildwood PGO treasurer for three years, and as the PGO co-chair and treasurer at ARMS for two (one of those was the same year!). I was a class parent at Wildwood every year I could be, occasionally serving as class parent for both my children's classrooms at the same time, until COVID closed that down.

Being on the PGO and being class parent made me acutely aware of the challenges and needs that our educators face, and how much they are doing with so little. I have extensive experience with budgets, with supervision, and with making decisions informed by research and best practices. I am committed to support the interim superintendent, to assist with the search for the new superintendent, and to help develop a student-centered budget that allows all students to thrive. As a school committee member, I will bring my professional knowledge of public health, my experience as a social worker, and my personal understanding as a parent of students in the district, to work together with our educators, our students, and our administrators to continue to make Amherst a wonderful place to learn and to teach.
Bridget Hynes
I Love Amherst Schools.
Our district has an amazing, diverse school staff committed to supporting students. Our schools have terrific local partners. Classes combine evidence-based curriculum with hands-on experiences, so subjects come to life. So many teachers and staff work hard, despite obstacles, to make Amherst Schools a place ALL students feel welcome and can belong.
It's Time to Reset.
Difficult times provide an opportunity for new ways of thinking and organizational growth. Now is a time to heal, restore, and celebrate what's good, while transforming where broken. To realize this as a community, we need to come together, listen vibrantly, and make sure a range of voices are integrated into decisions. I aim for a kind, inclusive, community leadership. We can disagree yet value each other's dedication to civic life.
I Have the Skills Needed Now.
A long-term Amherst resident, I was born and raised in Western MA. My son is in 12th grade and has attended every school in the Amherst district. At each, I contributed my time and energy: from class parent, SEPAC, Middle School grants committee, and the Multicultural/ Multilingual Parent Engagement Committee, to the Community Garden. With my son older now, I am committed to giving back more fully.
My professional background aligns well with that of a School Committee member. I've worked at every level of education, in teaching and in administration. I've taught at the lab preschool at HCC and run Head Start and elementary school grants. I've taught and managed programs at the high school and college level and been an educational evaluator and researcher here in Western MA, and in Denver, with LARASA and Colorado Foundation for Families and Children. I've also worked internationally in post conflict settings —Amherst politics doesn't faze me.
When I moved back to Amherst in 2005, I continued teaching at the college level. I am now the PI and Director of a higher ed equity and access organization working for college success for students from under resourced high schools. The mission and purpose of my work has always been to build educational capacity for children and youth through a holistic, inclusive, and culturally humble approach.
My background includes managing large budgets, federal grants, and fundraising. I know how to find synergies and make tight budgets work for students. I will go to bat to find funds, and thoughtfully confront any limitations we face.
At the office, we give annual accolades at an end of the year celebration. Year after year, I receive: "Most Likely to Solve a Problem with a Smile, and even once: "Most Likely to Win the Nobel Peace Prize." Tagging me in now makes sense. If elected, I will listen from the heart and be clear and transparent in my decisions. I will aim to build bridges among adults, to solve the crucial problems we face, for all our children.
Vote for me and I'll put my skills and commitment to work for Amherst Schools.

Sarah Marshall
Public education is fundamental to a strong democracy – it not only prepares children and young adults for work, higher education, and adult life, but also prepares them to be engaged citizens in a diverse, complicated nation. Massachusetts has a long tradition of supporting public schools and we are fortunate to live in a town that is committed to providing a high quality education to all of our young people.

That said, our public schools have been under immense strain in recent years, with the pandemic creating turmoil and exhaustion for students, teachers, administrators, and families, and with tightening budgets requiring cuts to services and staff. In some states, government actively undermines public education, threatens teachers with imprisonment, restricts speech, whitewashes history, and disrespects some groups of students. Our own system is experiencing upset following revelations of mistreatment of some trans children and resignations by Committee members and the Superintendent.
I want to support our students, teachers, and administrators by upholding our community values of mutual respect, inclusion, and equity, ensuring that district policies foster these goals (and are followed), advocating for greater funding from all levels of government, helping our schools adapt to new configurations and financial pressures, and by hiring an experienced Superintendent who is committed to our values and can unite our community around a shared vision. I will do my best to respond to concerns of the public (within the legal constraints on School Committee action), to communicate through social media, to hold "office hours," and to show up in neighborhoods and at town events, available for conversation.
My daughter graduated from ARHS a year ago so I have recent experience with the system as a parent and frequent volunteer. In addition, because I was a high school science teacher for five years, I appreciate the challenges of teaching and have a deep respect for the professionals who dedicate themselves to the growth of their students. For the past six or more years I have sat on several Town boards and committees, including the Recreation Commission, the Community Preservation Act Committee, and the Zoning Board of Appeals. With a partner, I blogged for a year about Amherst issues (the Amherst Current), learning how our local government works, how our local elected bodies interact, and how budgets are set. My professional career in scientific consulting strengthened a mindset that is open, seeks information, digs deeply, weighs evidence, and makes judgments as dispassionately as possible. These experiences and skills make me well qualified to do the important work of overseeing and strengthening our schools with input from all stakeholders.

Irv Rhodes
I am running for reelection because I have experience, perspective, and commitment. My experience as a schoolteacher, teacher of teachers, Assistant Superintendent, school and town finance, and current Chair of the Amherst School Committee positions me to be an effective school committee member. My experience gives me the perspective to understand the financial and equity struggles facing our schools and the forces that cause them, which gives me the ability to act in a positive manner to address all issues. My commitment. I strongly believe that ability is universal, but opportunity is not and will work tirelessly to ensure that all students have access to opportunities, so they can compete on a level playing field. My top priorities are, (1) to review the Investigative and Title Nine report involving anti-LGBTQ+ students at the middle school and to report to the public how the administration, staff, and school committee failed to act expeditiously, apologize for the school committee's failures, take immediate corrective action and move on to a better future. (2) Hiring a new Superintendent by creating a search committee that is representative of the school community to include students and APEA members and ensure representation of underrepresented community members. (3) Preparing for the budget year to ensure that cuts are made furthest from the classroom so that teacher and para positions are maintained at current levels. Other goals are, Fostering School Committee transparency, expanding the budget committee to include outside members, such as APEA, increasing School Committee oversight of the Superintendent, and Committing to Diversity, Equity, and Inclusion efforts in schools so all students have equal access to curricular offerings and that we maintain and increase BIPOC staff and teacher positions.

Jennifer Shiao
I'm running for reelection to School Committee to continue the work I have done promoting transparency, listening to the community, and pushing for budget decisions that reflect our values. I'm currently on the Superintendent Search Subcommittee, and should I be re-elected one of my top priorities will be ensuring an open, transparent, and inclusive search process that results in the hiring of a highly qualified and experienced superintendent who understands the needs of our districts and is excited to join us. Another priority for my second term is a transparent budget process where the School Committee and the community knows exactly where and how funds will be spent, and that they are spent in alignment with our priorities of a high quality education for all students, which, among other things, means fair and competitive wages for all staff.
As I reflect on the impact I've had on the School Committee and the school community, over the last almost two years, a few themes emerge.
The biggest one for me is transparency. The School Committee is a public body. We are elected by the public and we serve the public. As such, transparency should be our default. The public has a right to know what the School Committee knows and how we make decisions, with some exceptions but the exceptions should be few and far between and for significant reasons like student or staff confidentiality. I have worked hard to ensure transparency to the greatest extent possible, and I will continue doing that if I'm reelected. Another theme is supporting students and staff. I am super excited that the elementary school building project is moving forward, and I was happy to support that project, and I'm looking forward to seeing it progress in the years to come. It will serve our elementary students and school staff who are currently in outdated buildings, as well as the Amherst community through the recreational fields. The last main theme from my first two years is listening – listening to students, parents and families, and educators when they talk about their experience, how they were harmed, and what the district needs to do better. When people come and talk to me as a School Committee member, or to the entire committee, often it's because they have tried other avenues to no avail. And when people are not listened to, they feel frustrated and may speak harshly. Regardless, my job is to listen, to hear their story or their request, and to use that as input for my actions and decisions.
I ask for your vote to continue my work on promoting transparency, building community, and making values-informed budget decisions.

Martha Toro
I am running for School Committee to help improve the educational quality and learning opportunities of our school community, by improving the support and decisions that affect our schools. This is crucial since the future of our community depends on our youth.I bring an internal point of view and perspective of the real needs and support that the schools have and what should be expected of administration. I am a retired educator, with 30 out of my 34 years of experience in Massachusetts. The last ten years of my career were devoted to the service of students in the Amherst Regional Public Schools. All of my five children attended Amherst Schools. I have been a special education teacher from preschool to age 22 sending students to the community.
I have a Bachelor's degree in Speech and Language Communication, a Masters Degree in Moderate Special Needs and a postgraduate Education Specialist degree in Education Administration Planning. and Policy. My belief that a more collaborative approach and communication is needed to continue moving our school district forward comes from years of experience working as a special educator. Any decisions have to be based on well informed data and keep an open mind about what are true priorities for the district.
Also, I have been a school administrator, Assistant Principal at Fort River and Acting Principal at SouthEast Campus Day School. I understand practices, protocols, procedures and rules and how to apply them in an objective manner. I have worked as part of teams and followed the information in reports to make the best decision to develop plans and next steps for the well being of students, programs and schools.I helped oversee the implementation of grants in school settings and reported the performance to the state accordingly. Schools first and utmost goal is to help students develop as many skills as possible to become positive and productive participants of our community and society in general. I want to bring the focus back to why we are there. We should have all students be our first priority.
My investment, commitment, and trust for ARPS are rooted deep in my heart and soul. I am also an objective, highly qualified, well trained, fully bilingual, assertive person; and my primary mission has always been to help students become better people.
It is important to understand the expectations and responsibilities of the administration. It is important to always keep in mind how to support, and hold accountable and factual the well being of the students and the workforce that moves the schools forward. It is time for a change. It is time for something different. It is time for accountability. It is time for transparency. It is time for objectivity. And, it is time to have independent thinkers who will have the well-being of our students and the community in mind!
LIBRARY TRUSTEE
Lee Edwards
If re-elected as a Library Trustee, I would continue working with the Library's other Trustees, Director, and Staff to support the Library's work as a cultural, civic, and economic anchor for the Town. Prior experience with a large non-profit entity educated me in the need for an organization to have a durable fundraising system and set of fundraising practices, in this case to enhance the Annual Fund and underpin the current Capital Campaign. A fully functional 21st-century library is about much more than lending books; it's a community hub that must be able to engage with everyone in its environs. This simply cannot be done within the confines of the current structure. Renovating and expanding the Amity Street building will allow the Library to serve its future constituency as well as it has served its past. Supporting this effort has been central to my service as a Trustee and will continue to be so should I be re-elected.

Tamson Ely
I seek reelection to the Jones Board to continue to support the staff in their efforts to meet the needs of our changing community. As a result I am in favor of the renovation and expansion of the library to provide critically needed space for the staff to offer more programs, services and diverse collections, and for expanded areas for children and teens, Special Collections and ESL and for all library departments. I know how libraries operate and the challenges they face. I was the director of a community college library for over 30 years so I bring a unique perspective to my work on the board. I am also a strong supporter of our branch libraries. I have used the Munson Library since I moved to South Amherst 42 years ago. If reelected, I will advocate for the staff and the Jones and the branch libraries. I will focus on securing our financial resources. I look forward to an energy efficient renovation and expansion, and the opportunities that will provide to our community. We will be able to increase outreach to underserved populations of our town, and offer them the services and programs they need. I have worked on many boards in my career and want to continue serving the town by working together with other library trustees to focus on the future of our libraries while respecting their past.

Eugene Goffredo
I am running for a seat on the Jones Library Board of Trustees because I want to help our libraries evolve to meet the changing needs of our community and to weather and respond to adverse political and social trends. Libraries are increasingly functioning as hubs in communities, providing vital resources and services, especially to under-served groups. Those services and resources go far beyond books: access to costly technology, internet access, paywalled digital content, child enrichment, ESL, citizenship programs, original manuscripts and artifacts of famous authors and historical figures, and so much more. Libraries are at the forefront of efforts to combat anti-democratic misinformation and stand against censorship campaigns. Our libraries must remain strong and well-resourced to fulfill all these needs, especially in our economically diverse valley. We have 3 wonderful library branches and I want to help them evolve as we move into the middle of the 21st century and beyond. I've been truly lucky to have had access to great libraries throughout my life from my earliest childhood memories, and in Amherst, to my child's experiences in Amherst's three branches. I've lived in Amherst for 11 years. Having recently retired, I look forward to giving back to our town. If elected I will serve with passion, kindness, and an open mind to help realize the promise of Amherst's Jones Library System.

Ed McGlynn
I remember vividly where I was when I decided to run for the Jones Board of Trustees. It was just this mid August. I had not intended to run for any office. Standing at the Town Clerk's window in Town Hall I was looking at the list I found out was kept there of citizens who had taken out nomination papers for the upcoming elections. I was looking because I was hoping for more candidates to run for town offices. My level of distress had reached new heights with the even more sordid mess our town had become after years of the building construction/community distruction trend that is now endemic in Amherst. It was then that I saw Farah Ameen had taken out nomination papers for reelection. I stop here and refer you to her commentary in the Amherst Bulletin dated May 26, 2022. I found her words unkind and unhelpful. What is the current nomenclature? Demonizing?
My work background is 40 years in health care, 28 of those as a Physician Assistant. I have spent these many years listening to people not judging them, assisting and trying to solve problems as best I could. Yes, I don't have the experience in fund raising, library design, and managing investments. But do I have experience in community organizing and social justice work. I think libraries can be a wonderful ally to the advancement of social justice. But I do not agree with the marketing of the demolition/renovation of the Jones as an act of social justice. If we're talking about spending $25,000,000 as a town on social justice then I certainly have some knowledge to impart. I have for too long been only a concerned citizen. I will draw on my experience of striking for better pay and patient safety in Amherst, of having been arrested in an act a civil disobedience, trying to stop an eviction for people who paid their rent one day late in Amherst, of standing in front of Town Meeting for workers rights.
I am hopeful for better days ahead in our city we still call a town.
Robert Pam
My name is Robert Pam. I am a Trustee of the Jones Library, elected by my colleagues as Treasurer. I chair the Budget and Investment Committees to ensure that the library spends responsibly and for the long-term benefit of our patrons. In carrying out these duties I maintain a skeptical view of proposals and practices. Is there a better way to do things, and at what cost? If it doesn't work, what might be the consequences? The resulting discussions are helpful, although not always fun.
The Library is a repository of information to which everyone should have friendly, supportive access. It will evolve over time, and the format and content should reflect current patron interests, but also offer continuity, with materials that serve the wide variety of individual interests, technical abilities and needs. The Jones needs and deserves the active support of all for its annual operations.
Management of the staff and day-to-day workings of the Library are the responsibility of the Library Director. We Trustees set policy.
The library expansion decisions were not simple. I have been a critical participant in the evolution of the planned expansion. It is true that the planned building will include many square feet without books – just spaces to read or talk or write or think – and that a cheaper plan might have been possible. Over the next 50 years I don't know how those spaces will be used, but for now I think the building's interior spaces will work for and attract all of the people and communities we hope and expect will use them – adults and children, teens, language-challenged, whomever.
The project timing was not within the control of the Library. Ten years ago planning began and it moved slowly, like most government projects. A court case, Covid, and inflation have delayed it and raised the cost. All of the Town's proposed capital projects are similarly years behind their hoped-for schedules.
So the big question is finances. The Library has a cost-sharing agreement with the Town that fixed the Town contribution; anything added is the Library's problem. There are three basic questions: what will the project cost, can the Library raise its share of the money, and if the fundraising takes longer than permitted, can the Library affordably finance the balance? In 2022 the project estimate rose by $10 million to make the Library's share $16 million. (A June cost estimate came down $2 million). In response the Library's fundraisers successfully increased state and federal aid by $4 million, leaving a current gap of $5-6 million, which I expect will decline. Fundraising must now focus on local individuals, businesses and institutions.
I believe the Library can raise all or most of its remaining obligation as the building is completed and its virtues overshadow the past controversies. But not by the Town's payment deadline. So the Library will borrow funds.
Unless costs change drastically, I expect Town approval by early 2024. I reserve the option to recommend against it if the risks or costs are too high.
I think the role I play on the Board as analyst and skeptic is needed. I ask for your vote. Thank you.
Austin Sarat
I'm grateful that I live in Amherst and believe that the best expression of gratitude is service. I also believe that libraries are critical to the democratic infrastructure of our town. They are places where the world opens up for ourselves and our children. They knit town together, honor our history, and point us toward the future. They are places where everyone is welcome. For our town to thrive, our libraries must thrive. Helping them do so is why want to serve. I've lived in Amherst for 49 years, and prior to being elected to the Library Board of Trustees I served in a variety civic organizations as well as member of the town's Zoning Board of Appeals. I coached for Amherst baseball, served as chair of the Board of Trustees of the Common School, and chaired the ZBA. I currently serve as co-chair of the Dana-Farber Patient Family Advisory Council, and I volunteer for, and serve on the board of, Amherst Neighbors. I've tried to bring to the work that I do enthusiasm, common sense, and good judgment. The opportunity to serve is not primarily about advancing a personal agenda. It is about thinking broadly, inclusively, and creatively about what is needed to ensure that everyone involved thrives. That is the spirit that I bring to my service on the library board and will continue to bring if I am reelected, Over the next couple of years, the three key areas for the library board will be (1) moving forward with the plan to renovate and expand the Jones building, (2) ensuring that the operations of the library are infused with a commitment to justice, diversity, equity, and inclusion, and (3) making sure that the staff of the library has the support they need to provide programs and services that meet the needs of all of the residents of Amherst. I chair the Jones Library Building Committee and will continue to work with and through that group on the plan to renovate and expand the building. I supported the creation of a Justice, Diversity, Equity and Inclusion committee which now is advising the board on ways of achieving our goals in those areas. If reelected, I will continue to support the work of that group. With respect to library staff, I work closely with the library director to identify staff needs and will continue to make supporting the staff a priority over the next couple of years.