From Other Sources:  This Week: Local News Roundup and More Commentary on the Gaza War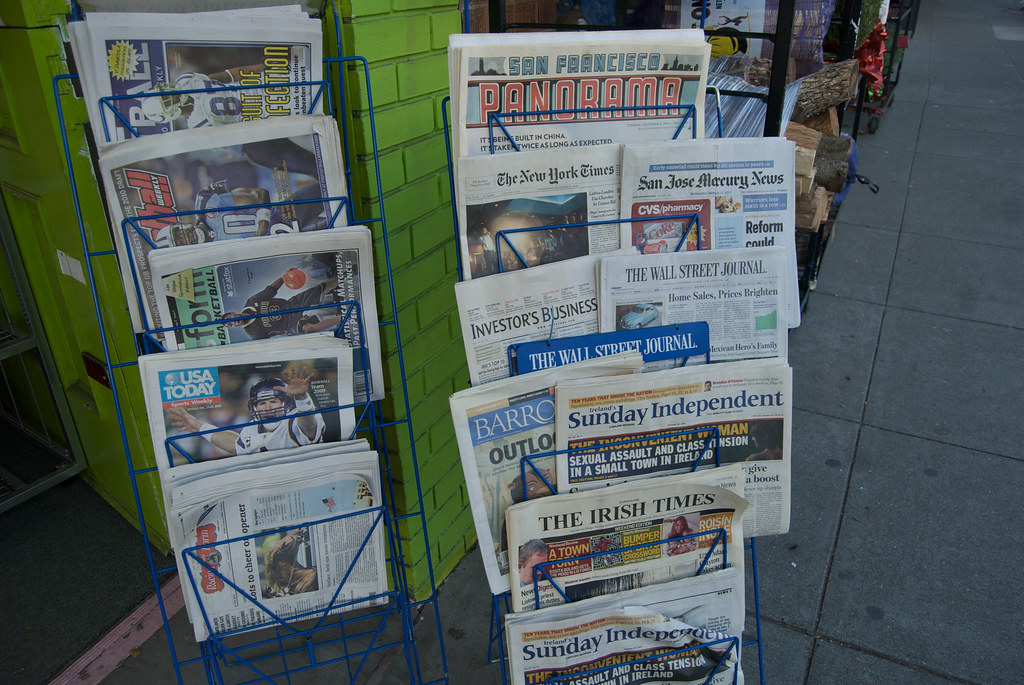 Here are some local stories from the last week or so that we were unable to cover in the Indy as well as some select commentary on the ongoing war in Palestine and Israel.

The Gaza War
The last three weeks have seen a proliferation of insightful commentary on that war. It's hard to keep up. Here I offer a few selections that I have found to be helpful in understanding the conflict. I have made no effort to try to cover the full range of perspectives. My selections are decidedly anti-war and emphasize exposition of the historical context that has given rise to the war and to the enduring conflict.

Featured Read (or Listen)
I also want to call your attention to an excellent podcast on the war and the historical context. The Ezra Klein Show of October 24, (NY Times Opinion) featured Jewish Middle East experts Spencer Ackerman and Peter Beinart discussing their efforts to navigate the space between grief and solidarity in the aftermath of the October 7 Hamas attack. The show is informative and complex and nuanced and not what you might expect from two Jews attempting to come to terms with their grief. There will apparently be a companion show featuring two Palestinian writers in the coming days. The show runs a little over an hour and is packed with challenging things to ponder. You can find the podcast here. Or read the transcript here.

Plastic Pollution
I had intended to post some current reporting on the global plastic pollution crisis in support of John Varner's recent op/ed in the Indy, but have been swamped, trying to keep up with commentary on Israel and Palestine. Look for that in the next edition of "From Other Sources" in a couple of weeks.
Are Paywalls An Obstacle?
Here at the Indy we support several other publications and we encourage our readers to do the same as they are able. And for this feature, we try to post articles that are not hiding behind a paywall. But sometimes an article worth reading is hiding behind a paywall, and subscription to the source is just not feasible. For such instances there are workarounds. Check out some possibilities here and here and here.
Share The Good Stuff That You Are Reading
Have you read something that you think is worth sharing? Share the link in the comments section below and tell us why you are sharing it.

Local News Roundup
Amherst Interim School Superintendent Promises to Release His Own Report on Title IX Investigations by Scott Merzbach (10/27/23). Interim Superintendent Douglas Slaughter promised last week that he will issue a draft report based on the contents of a recently released Title IX investigation, though he cautioned that he must abide by confidentiality of personnel records contained in the report. He anticipates his report will show that the school district is taking corrective action and that processes and procedures are being used to confront anti-LGBTQIA+ behavior in the schools. "It's imperfect relative to seeing the particular details, but it will also be constructive and forward-looking, and at the same time preserving those things as confidential that need to be confidential," Slaughter told members of the Amherst Regional and Union 26 school committees at a joint meeting. Slaughter said that on advice of legal counsel, details contained in the Title IX report — the topic of discussions in executive sessions by the Amherst Regional School Committee — won't come out publicly, so no undue risks are posed from a liability standpoint. (Amherst Bulletin)

Amherst Town Manager Kicks Off Review with Self Evaluation by Scott Merzbach (10/27/23). Town Manager Paul Bockelman is citing the continued development of both the Diversity, Equity and Inclusion and Community Responders for Equity, Safety and Service departments as among this year's accomplishments in a self-evaluation submitted to the Town Council.With his annual performance review beginning this week, with the solicitation of feedback from the community, including residents, municipal employees and those who serve on boards and committees, due by Friday at 11:59 p.m., Bockelman has provided the Town Council a 35-page self-evaluation, with an executive summary stating that 2023 has, so far, seen a "remarkable record of achievement for town staff." (Amherst Bulletin)

Classical Music Fan Bequeaths $3M to NEPM by Scott Merzbach (10/27/23). A late Amherst resident who spent overnights listening to classical music has bequeathed $3 million to New England Public Media, the largest gift ever received by the nonprofit organization based in Springfield. Walter J. Wolnik, who died at 76 on Sept. 20, 2022, was an avid gardener and a longtime Town Meeting member after moving to Amherst from Newton in 2000. NEPM will use the money to continue to present classical music on the radio in western Massachusetts, with a specific focus on access to classical music overnight. "We are honored by the trust that Walter Wolnik has placed in us with this wonderful gift," Matt Abramovitz, president of NEPM, said in a statement. "A gift of this magnitude not only has a significant impact on our organization for many years to come, but truly benefits the entire classical community." Wolnik was born and raised in the Indian Orchard section of Springfield, where he attended the local high school before graduating from Harvard University in 1969. Wolnik then studied at the Massachusetts Institute of Technology, becoming a systems programming consultant for labs at several hospitals in the Boston area, and spent a significant portion of time researching and managing his investments. (Amherst Bulletin)

State Picks Hadley Motel for Homeless Shelter by Scott Merzbach (10/27/23). A Route 9 hotel is being turned into a supplemental shelter for unhoused Massachusetts families, with 34 individuals from four families recently placed at the Knights Inn, 208 Russell St., by the state's Executive Office of Housing and Livable Communities. Just a week before state officials anticipate running out of space in the emergency shelter system for families experiencing homelessness, Town Administrator Carolyn Brennan announced Tuesday that Hadley officials learned at the end of last week that four families had moved into the Knights Inn. While officials had been notified earlier in October about the likelihood, the actual move-in of families prompted Brennan to put together a task force to establish a structured way to provide for the basic needs of the people living there, ensure that families were cared for and that town officials had a holistic understanding of how to prepare to meet those needs. (Amherst Bulletin)

Shutesbury Couple Hits Agrisolar Roadblock. Seeks Legal Judgement on Proposed Deerfield Arrays by Chris Larabee (10/27/23). With climate change a present threat, Michael Pill and Carol Holzberg have been exploring installing a dual-use solar array on their farmland. The Shutesbury couple's project, though, has run into a roadblock due to the Agricultural Preservation Restriction (APR) that was placed on their 29-acre parcel on Hillside Road in Deerfield. Pill and Holzberg — under the limited liability companies Dovi and Simcha — want to install a 500-kilowatt, dual-use solar array, commonly known as "agrisolar," on fewer than 3 acres of land. Agrisolar installations allow solar energy to be generated while still allowing the land to be used for agriculture because concrete is not used to mount the system into the ground. Due to regulations laid out by the Massachusetts Department of Agriculture (MDAR) and its Agricultural Lands Preservation Committee, however, ground-mounted solar arrays, including agrisolar systems, on protected farmland cannot exceed two times (200%) the "documented historical or projected annual agricultural" energy use on the land. (Greenfield Recorder)

Skipping the Line to Primary Care: Valley Doctor, TN Physician Team up to Offer Concierge Medicine by Emily Klein (10/27/23). Primary care physician Dr. Shayne Taylor doesn't get to practice medicine the way she wishes or the way she was trained in medical school. She, like many other primary care practitioners, shuffles through 16 to 20 patients a day and has a patient load of 1,700 at the doctor's office she works at in Tennessee. With administrative paperwork waiting for her between appointments and answering messages left in a patient portal, Taylor can barely afford to spend 10 minutes with each patient. If Taylor gives more attention to any one patient, she risks throwing off the rest of the appointment schedule and eating into her personal time or time with family to provide the best possible care.This type of harried day is not what Taylor envisioned being a doctor would be like."It's not the way we are trained to practice medicine. The way we want to practice medicine and the way we are forced to practice medicine are very different," Taylor says.Meanwhile, Dr. Kate Atkinson, owner of Atkinson Family Practice with offices Northampton and Amherst, also finds herself pushed against a wall by the health care system. Doctors are not able to set their own rates because insurance companies decide how much they pay for each primary care visit. Atkinson, a longtime doctor, says insurance companies pay her less today than they did 10 years ago, while the costs to staff her operations — staff, medical supplies, vaccines and insurance — have increased between 30% and 70%. (Daily Hampshire Gazette)
UMass Protestors Unswayed by Meeting with Chancellor Reyes by Scott Merzbach (10/27/23). An hourlong meeting Thursday between senior leaders at the University of Massachusetts, including Chancellor Javier Reyes, and students who organized a rally and sit-in Wednesday to support Palestinian rights and protest the ongoing Israel-Hamas war appears to have temporarily put on pause this week's campus activism that led to more than 50 arrests. But UMass Dissenters, one of several groups that organized the 12-hour demonstration that ended with UMass Police arresting 56 students and one employee for trespassing at Whitmore Administration Building, are pledging to continue their actions. The group's leaders said Reyes and Shelly Perdomo-Ahmed, interim vice chancellor for Student Affairs and Campus Life, failed to condemn Israel's actions in Gaza and agree to cut ties with defense contractors. They took to Instagram to write that a campuswide letter put out by Reyes and Perdomo-Ahmed after the meeting was an "empty statement filled with lip-service inaction.""For tonight, rest, and take care of one another. More will come soon! Join us," the group wrote. (Daily Hampshire Gazette)
57 Protestors Arrested at UMass Sit-in by Lucas Ruud and Grace Fiori (10/26/23).
On Wednesday, Oct. 25 around 500 people participated in a demonstration objecting to Israel's occupation of Gaza and the University of Massachusetts' response to the Israel-Hamas conflict. The demonstration included a march to the Whitmore Administration Building, a delivery of demands for Chancellor Javier Reyes and a sit-in protest that resulted in the arrest of 57 protesters. At 2 p.m. protesters gathered outside of the Student Union and marched to the Whitmore Administration Building where roughly 250 demonstrators congregated on the third floor outside of Reyes' office. When the building closed at 6 p.m., 57 protesters remained inside the building, stating that they would not leave the building until their demands were met. Over the course of more than five hours, the UMass Police Department arrested those that remained inside for trespassing, transporting them in groups of five to the UMass police station. (Massachusetts Daily Collegian)

Local Rallies, Actions Continue as Israeli Bombardment of Gaza Intensifies by Brian Zayatz and Jason Kotoch (10/26/23). Two pro-Palestinian protests drew hundreds of people in Amherst and Northampton on Wednesday — the latest in a series of demonstrations as more than 5,000 Palestinians have reportedly been killed in Israel's bombardment of Gaza after an Oct. 7 Hamas offensive that killed more than 1,400 inside Israel.At UMass Amherst, the school said that police arrested 57 people late Wednesday night into Thursday morning after occupying the offices of UMass Chancellor Javier Reyes as part of a "National Palestine Solidarity Student Walkout." Approximately 500 students and community supporters met outside the UMass Student Union Building for a rally and march to the Whitmore Building. There, students demanded that Chancelor Reyes cut ties with weapons manufacturers like Raytheon and that "UMass condemn the Israeli massacre of Palestinians and condemn the blockade on Gaza." (The Shoestring)

Mindy Domb Receives Legislator of the Year Honors by Bill Zito (10/24/23). A Massachusetts nonprofit organization has recognized State Representative Mindy Domb (D-Amherst) with a 2023 Award of Excellence. The Providers' Council, an association of community-based human services agencies in the state, presented the award at its 48th Annual Convention in Boston on Oct. 2. The association has more than 220 members made up primarily of nonprofit, community-based organizations that provide human services, health, education and vocational support to one-in-ten residents of the commonwealth.In submitting the nomination for Domb as Legislator of the Year, Lev BenEzra, executive director of the Amherst Survival Center said. "Since she took office in 2019, Rep. Mindy Domb has been a champion for issues of food security and other basic needs." (Amherst Reminder)

New Smaller Footprint for Shutesbury Library by Doc Pruyne (10/17/23). Responding to budget challenges to the new library, Oudens Ello Architects slimmed down the project footprint, reduced the height, moved it closer to North Leverett Road and cut $3.5 million from the estimated costs.The second design preserves the functionality of the building, without the sprinklers."The best way to save money was to reduce the size of the building…below 5,000 square feet," said Matt Oudens, principal architect on the project. Oudens explained that reducing the building by about a thousand square feet eliminated the building code requirements for sprinklers, which a larger structure must have. "That alone saved about $2 million." (Reminder Publications)

The War in Gaza
What to Read Right Now on Gaza and the Hamas-Israel War. by Lit Hub (10/18/23). The situation in Gaza continues to deteriorate. At the time of this writing, some 4,200 people have been killed in Gaza in the last ten days—including over 1,000 children—hundreds of them in a horrifying explosion at the Ahli Arab Hospital in Gaza City on Tuesday. According to Israeli authorities, there are also at least 199 people, captured by Hamas during the brutal October 7 attacks, who are currently being held hostage in Gaza, including children and the elderly. Today, President Biden is in Israel; in a speech, he "announced $100 million in aid to help civilians in Gaza and the West Bank and said he had secured a commitment from Israel's government to allow food, water and medicine to be delivered to Palestinians in Gaza from Egypt in a humanitarian effort overseen by the United Nations and others." However, despite the U.N. Secretary-General's calls for an "immediate humanitarian ceasefire" as well as global protests and outcry—including a large group of Jewish demonstrators outside the White House—the United States has refused to call for a ceasefire; in fact, today, the U.S. vetoed a U.N. resolution "that would have condemned violence against all civilians in the Israel-Hamas war including 'the heinous terrorists attacks by Hamas' against Israel, and would have urged humanitarian aid to Palestinians in Gaza." Here are a few recent pieces from around the internet that the Literary Hub staff has been reading about the worsening crisis and its many reverberations: (Lithub.com)

Those Who Say a Cease Fire Can't Work Are Wrong. Here's Why. by Adam Johnson (10/27/23). There are four arguments people often make to support Israel's bombing campaign, and all of them are hollow.
Recognizing the potential PR disaster among their domestic base in supporting what very well may be an ethnic cleansing campaign, if not a genocide, liberal electeds backing Israel's incessant siege of Gaza have centered around four main talking points to deflect criticism from those who are demanding that their nominally progressive leaders end the bloodshed and call for a cease-fire. After all, polls show that 80 percent of Democrats now support a cease-fire, although over 90 percent of Democrats in . Congress are not pushing for one. And the square has to be circled. (The Nation)

All We Want in Gaza is to Live by Mohammed R. Mahawish (10/27/23).  In the past 24 hours, Israeli bombs have killed over 700 people in Gaza. Those who remained alive aren't that lucky, though. They are left to continue breathing in the trauma and breathing out the heartbreak surrounding them on every side.As a Palestinian journalist born, raised, and still living in Gaza, I have witnessed a harrowing, never-ending reality composed of two pillars: blockade and occupation. I took my first breath during the Second Intifada; the smoky smell of gunshots and the hovering of war jets enveloped my existence, shaping my life as a refugee in eternal exile.Now, 24 years later, I am living a continuation of the same tragic history. This is the fifth war in my lifetime; I assume it will not be the last.I had started writing earlier today, shortly before I paused to queue outside a bakery for three hours. I made it home before the bakery was bombed—a regular occurrence these days. I felt a world's burden upon me, thinking of all the people who lost their lives just because they kept standing there, waiting for their family's daily bit of bread as an Israeli air raid fell on them, their lives turned into more numbers on the news. Whether my survival was luck or fate doesn't really matter. (The Nation)

A Desperate Situation Getting More Desperate: An Interview with Rashid Khalidi by Rebecca Panovka and Kiara Barrow (10/24/23). Since Hamas's gruesome attack on October 7, we've watched as Israel has — with our government's blessing and material aid — bombarded the captive residents of the Gaza Strip and displaced more than a million people. As protesters around the globe have expressed outrage at Israeli violence, a series of debates has played out on the American left: over whether mourning the deaths of 1,400 Israelis lends cover to Israel's military brutality, or failing to voice grief is tantamount to condoning Hamas; over whether the proper historical analogy to invoke in this moment is 9/11, or the Algerian independence movement, or the campaign against apartheid in South Africa; over whether those out in the streets, or on cable news, are betraying their ignorance of history.  We turned to Rashid Khalidi, a scholar of modern Middle Eastern History and an editor of the Journal of Palestine Studies for over twenty years, for some perspective. Khalidi is the Edward Said Professor of Modern Arab Studies at Columbia University and the author of eight books, including, most recently, The Hundred Years' War on Palestine (2020). He also served as an advisor to Palestinian negotiators during peace talks in the 1990s. We spoke with Khalidi about the response — in the U.S., in the Middle East, and elsewhere — to the events of recent weeks, the history of the Zionist project, past peace processes, and the distinctions he wishes young activists were making now. (The Drift)

Letter from Israel in the Aftermath of October 7 by Oded Na'aman (10/23/23). It is now 1 p.m., Wednesday, October 18, and I am at home, in Tel Aviv. Eleven days have passed since the October 7 attack on Israel. At least 1,400 people were killed in one day, mostly civilians, and there are around 200 Israeli hostages held in the Gaza Strip. Israel has since launched its deadliest attack on Gaza so far: around 3,500 Gazans have been killed, about 1,000 of them children. Hamas still manages to fire rockets at Israel, mostly toward towns closer to Gaza, but some toward Tel Aviv. Every evening, between 7 and 9 p.m., sirens go off and we run to find shelter. During the day we can sometimes hear unidentified explosions in the distance. There are many ambulances and police sirens; helicopters and fighter jets pass overhead, and there's a constant sound of drones hovering over the city, to what purpose we do not know. Most stores are closed shut. Many restaurants and cafés have been transformed into supply centers from which food and equipment are delivered by volunteers across the country to soldiers, to survivors of the attack, and to residents from towns that have been evacuated. At night, a few bars open. They are half empty, the patrons drink and speak softly. In normal days, the city is packed and vibrant till late into the night. Around midnight, I go out to the balcony or take a stroll in the vacant streets. Everywhere the quiet is breathless.In this land, nothing is very far. A leisurely drive from Tel Aviv to Gaza City, if it were possible, would take about one hour. By the end of this week, in the span of fourteen days, a total of 5,000 people—Israeli and Palestinian—will have died, many more lives will have been ruined beyond repair, horror, panic and hatred will have been instilled in masses of people, not only here, in this small land, but across the globe. Darkness behind us, darkness ahead. (Boston Review)

'Do Not Use Our Pain to Bring Death': Plea to Israel from Peace Activists' Grieving Families by Emma Graham-Harrison and Quique Kierszenbaum  (10/19/23). Noy Katsman knew the eulogy for their murdered brother would anger some who came to mourn, but did not want the violence of Hayim Katsman's death to eclipse his life as a peace activist.Grief and loss at Hayim's slaughter was magnified by watching Israel launch a war in his name, said Noy, who is non-binary. So at the funeral, relying on a Jewish tradition of respect for the bereaved, Noy called for it to stop. "Do not use our death and our pain to bring the death and pain of other people and other families," Noy told the hundreds-strong crowd, as the government bombed Gaza and prepared for a massive ground invasion. "I have no doubt that even in the face of Hamas people that murdered him … he would still speak out against the killing and violence of innocent people." (The Guardian)

The Corrosive Impact of US Unconditional Support for Israel by Noah Landard (10/18/23). Last week, a BBC anchor asked former Israeli peace negotiator Daniel Levy about Israel's rationale for its devastating siege on Gaza, saying that the "Israelis would say, well look, we are defending ourselves." Levy's response quickly went viral. "Do you really keep a straight face when you say that?" he asked. "Do you think terrorist organizations embedded in populations who are denied their most basic rights are ended once and for all in a military campaign? Does that happen in history?" (Mother Jones)

The Israel-Hamas War is Leading to an Uptick in Hate Crimes by Simmone Shah (10/18/23). Police across the U.S. have been on high alert for threats against Muslim and Jewish communities since Hamas' surprise attack on October 7. The FBI has reported an uptick in threats against Muslim and Jewish communities during a call with reporters, though the bureau declined to provide specific numbers. FBI director Christopher Wray said that the war could inspire violence in the U.S., according to the New York Times.  Across the globe, geopolitical conflict often leads to a rise in hate against impacted communities on a local level, experts tell TIME. "When you have a conflict like this, we almost always see a rise in incidents against the communities that are involved in the conflict," says Wendy Via, co-founder the Global Project Against Hate and Extremism. "People see it on the news and it's sort of the proof they needed to harbor their hatred and act on it." (Time)

The Only Way Forward. Any Peace Will Depend On A Sober Assessment of Hamas by Helena Cobban (10/17/23). Hamas's large-scale breakout from Gaza into surrounding Israeli kibbutzim and military bases—where fighters killed more 1,300 people and took nearly 200 hostage, including large numbers of civilians—has inflicted grave suffering on many Israelis. It has also shaken Israeli society to the core, revealing the deep strategic complacency and tactical chaos into which the country's long-vaunted security system had fallen. Israel's military commanders struggled for two days to regain control of terrain Hamas fighters had breached. The retaliatory bombings of Gaza have now killed more than 2,500 Palestinians. And the deep political and security crisis sparked by the breakout will haunt Israel for a long time to come—regardless of whether it is contained to the region or spreads to Lebanon, Jordan, Egypt, or Iran. The breakout has also reminded the whole world that the Palestinians' claims for rights and an independent national state, which have been endorsed by the United Nations since 1947, can no longer be ignored. Over the weeks and months ahead, the more harshly Israel's military continues to visit punishment on Gazans (including large numbers of civilians), the more clamorous will grow the campaign in the global community for the establishment of an independent Palestinian state in the West Bank and Gaza—and therefore, for Israel's withdrawal from the lands it has occupied since 1967. (Boston Review)
If Truth Matters in the Conflict Between Israel and Gaza, Now's the Time to Tell It. by Musa al-Gharbi (10/16/23). In the days that followed Hamas' raid, online spaces were flooded with images and videos conveying the horrors visited upon Israeli civilians. However, many false or unsubstantiated claims began to circle as well. As the conflict escalates, it will be critical that journalists, academics and observers of all kinds work overtime to make sure that we are talking, thinking and writing about events on the basis of things we fully know to be true. The conflict was rife with hazy or outright false information from the start. There were claims about Iranian involvement in the attack that were paired with criticism of Joe Biden for unfreezing $6 billion in Iranian assets in exchange for U.S. hostages. Videos circulated purporting to show large numbers of Americans chanting 'Death to America' in the aftermath of Hamas' massacre. In fact, the video in question was from 2020, following the U.S. assassination of Iranian Gen. Qassem Soleimani. Moreover, at the time of Hamas' assault, Iran had not yet spent a single dollar of the funds restored to them by Joe Biden (which are tightly regulated and monitored). And U.S. intelligence suggests Iran had no direct knowledge or involvement in the plot (and were, in fact, reportedly surprised by the assault). Nonetheless, the Biden Administration decided to renege on their agreement with the Islamic Republic, refreezing the assets in order to stave off rightwing criticism — a decision that will probably have significant geopolitical consequences downstream. (The Nation)

The Language Being Used to Describe Palestinians is Genocidal by Chris McGreal (10/16/23). I covered the Rwandan genocide as a reporter. The language spilling out of Israel after the butchery of the Hamas attacks is eerily familiar Israel's president, Isaac Herzog, set the tone as he spoke about how far to assign guilt for the worst single atrocity against Jews in his country's history. "It's an entire nation out there that is responsible. This rhetoric about civilians not aware, not involved, it's absolutely not true. They could've risen up, they could have fought against that evil regime," said Herzog. In different ways, the sentiment that the Palestinians are collectively responsible for the actions of Hamas in killing of about 1,300 Israelis and abduction of 199 – and therefore deserve what is coming to them – has been echoed far beyond Israel's borders. In the US, Senator Lindsey Graham called for the wholesale destruction of Gaza. (The Guardian)

On Solidarity and War Crimes by Daniel Spector (10/16/23). Hamas' slaughter of 1,300 Israeli civilians, wounding of 3,621 more, and kidnapping of more than 130 was a war crime, which occurred in the context of Israel's ethnic cleansing of Palestinians but cannot be excused by it. Killing civilians is wrong. Kidnapping, assaulting, and torturing civilians is wrong. Killing and kidnapping children and babies is wrong. Killing any child anywhere, any time, for any reason, by anyone, is morally repugnant and criminal. Israel does all of these things to Palestinian civilians. Between 2000 and 2022, Israel killed more than 10,000 Palestinians, including 2,300 children, more than 500 of whom were 8 years old or younger. This is ethnic cleansing. This is genocide. This is a war crime. (Portside)