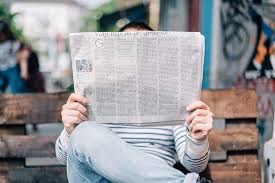 Dear Reader,
Here are some updates on stories that we are following.
Borrowing Even More Money For The Jones Library 
Town Council will vote on Monday, (11/13) to refer to the Finance Committee a proposal for additional borrowing of $10M to support the Jones Library expansion project. The Finance Committee will meet on Tuesday 11/14 and make a recommendation to the council which will then vote on approval of the additional borrowing on 11/20. Town Council will also hold a public hearing on 11/20. The latest cost estimate for the renovation project is reported to be $46M, although the public has thus far been denied access to the complete estimate. The Indy has filed a public records request for the full estimate, and has been told that we will be informed of the disposition of our request on November 17. That will give us little time to fully vet the reliability of the estimate. The $46M estimate for construction costs has not changed in the past year, while every other library construction project has seen skyrocketing costs. How the cost of our project can have held steady, while others have not is not apparent. 
There is much reason here for concern, not the least of which is that this vote is being rushed without proper time for study, discussion, public input, and  deliberation.  And the little time that has been allocated for the aforementioned elements of the decision making process have been scheduled for the week of the Thanksgiving holiday.

Part of the reason for concern is that we have no idea what the final costs for the library will be and will probably not know that until February, so pushing the town further into debt at this moment feels reckless. Many of the reasons why we should all be concerned are raised by Toni Cunningham and Jeff Lee in the articles that follow this one.  
If you share their concern you can write to your councilors here: https://www.amherstma.gov/councilcomments
And you can show up at the meetings on the 13th and the 20th (in person or on Zoom – links https://amherstma.zoom.us/j/86945031428#success ) and share your concerns. And if you have not figured out for yourself, how much spending on the Jones is too much, you will likely see in Toni and Jeff's articles good reasons to slow down this process so that we can explore the consequences of borrowing millions more for this project and figure out whether we can afford them.
Hand In Hand School
A few weeks ago we ran a story about Hand in Hand Schools, the bilingual and bicultural schools in Israel where Muslim, Christian, and Jewish children build a strong community of solidarity and mutual respect. Last week, Hand in Hand reported that The Max Rayne Hand in Hand Jerusalem School was just awarded 1st place in the category of "Overcoming Adversity" by the T4 Education/World's Best Schools Prize network.
Hand in Hand schools have worked hard to sustain solidarity amid the tragedy of the Gaza War. They have continued to post messages of hope and peace on their social media accounts and remain dedicated to amplifying messages of strength through partnership and empathy. They can be followed at the links below.
Hand in Hand's Facebook account can be found here.
Hand in Hand's Instagram account can be found here.
What's Missing from This Issue?
Between the election and the emerging drama around the library, we have been unable to complete all of our news reports for this issue. We have on deck reports on this week's Board of Health meeting and Community Safety and Social Justice Committee Meeting where the crisis in CRESS took center stage. We hope to have those reports posted on Tuesday morning.
Amherst Regional Public Schools Safety Plan
Do you know about the safety plan in the Amherst Public Schools or how it works? Do you know what to do if your student in ARPS has been bullied or what kind of support you can expect from the schools? Well if you don't know, you are in good company because apparently most staff and students in ARPS don't know either. And apparently that's also the case for most members of the Regional School Committee.
Over the last three weeks we have raised a series of questions about the implementation of the ARPS safety plan. Most are of the variety of "what happens if…". We have yet to receive any answers to these questions, although Amherst School Committee Chair Irv Rhodes called attention to them at the Regional School Committee meeting of November 1. We think that knowing the answers to these questions is important, and that it is incorrect to assert that our schools are now safe if staff, students, and parents don't have this information. We intend to keep asking these questions until we have a clear understanding of what parts of the safety plan have been implemented, who is responsible for them, and how well they are working. We suggest that our readers might want to seek these answers as well.
Thanks for reading the Indy,
Art
Art Keene
Managing Editor
The Amherst Indy