Incumbents Dominate Town Election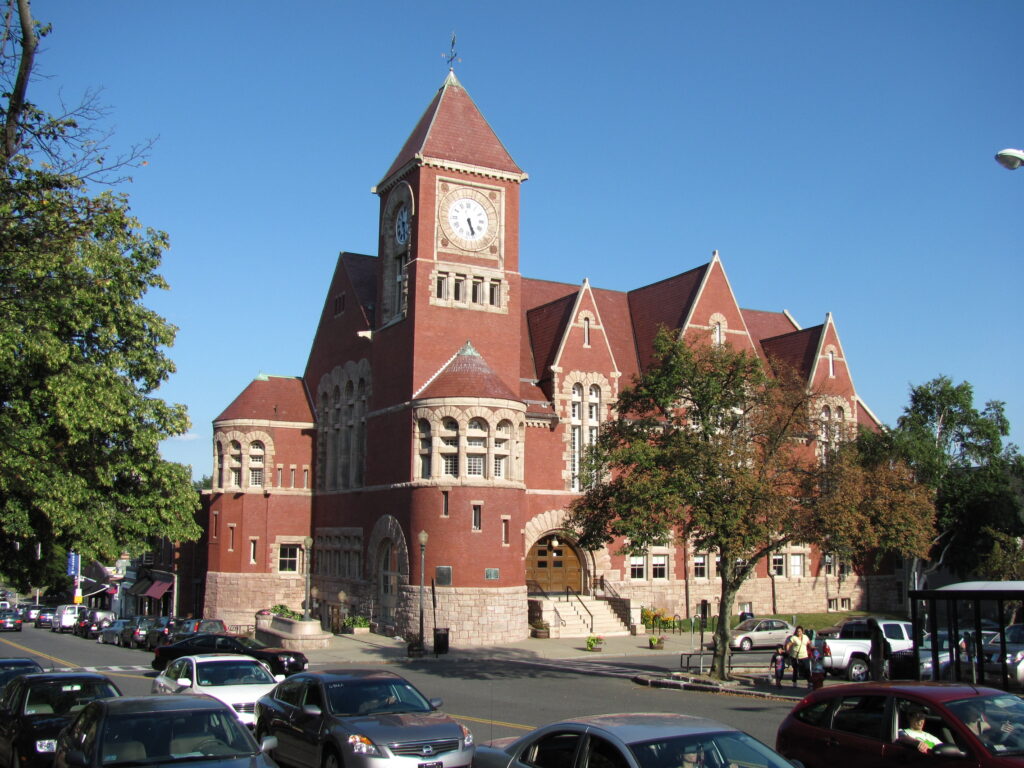 Full unofficial election results here.
Amherst's biennial town election returned to office 16 of 17 incumbents running for re-election. Re-elected were Town Councilors Mandi Jo Hanneke, Andy Steinberg, and Ellisha Walker (at large), Cathy Schoen (District 1), Pat DeAngelis and Lynn Griesemer (District 2), Jennifer Taub and Pam Rooney (District 4), and Ana Devlin Gauthier (District 5); School Committee members Irv Rhodes and Jennifer Shiao; and Library Trustees Farah Ameen, Lee Edwards, Tamson Ely, Robert Pam, and Austin Sarat.

The redistricting of all town voting precincts in the fall of 2021 resulted in three incumbents running for two seats in the new District 4. Incumbents Rooney, Taub and Anika Lopes ran for the two seats in District 4 along with newcomer Dillon Maxfield. Rooney and Taub were victorious, causing Lopes to be the only incumbent across all offices who did not gain re-election. Final vote tallies in District 4 were Rooney 374, Taub 369, Lopes 330, Maxfield 114. Rooney and Lopes have been representing the old District 4, while Taub and Dorothy Pam represent the old District 3 until the new terms begin in January.
In District 3, former Town Councilor George Ryan, who lost to Taub and Pam in the 2021 election, will rejoin the council along with newcomer Heather Hala Lord, who has served previously on the School Committee and the AHRA (African Heritage Reparations Assembly). Vote totals in District 3 are : Lord 545, Ryan 530 and Patrick Drumm 320.

Newcomers to the council will be: Freke Ette (District 1), Lord (District 3), and Bob Hegner (District 5). Hegner and incumbent Ana Devlin Gauthier were elected unopposed.
School Committee
Voters returned candidates endorsed by Amherst Forward (AF) to a majority on the Amherst School Committee with victories by incumbent Irv Rhodes and newcomers Sarah Marshall and Deb Leonard. Amherst Forward returns to the majority following a scandal last fall in which LGBTQ-identifying students at Amherst Regional Middle School were allegedly bullied by members of the counseling staff as well as fellow students (see also here). This produced a public outcry over the failure of district administrators and the Regional School Committee (RSC) to protect children who were being harmed, and accusations that the RSC was more concerned with protecting administrators who were obstructing inquiries into the charges than in protecting the children. As hostility grew between school committee members and parents, staff, and advocates for LGBTQ students, four school officials, including three of the AF-endorsed school committee members, resigned, citing "bullying by the public" as their reason for leaving. The Town Council and remaining members of the School Committee appointed three interim members to finish up the remainder of those terms, allowing the school committee to assemble a quorum and conduct its business. None of the interim appointments were candidates in the town election. That group has pressed interim School Superintendent Doug Slaughter for more information about: the crises of last year, the results of completed Title IX investigations into the alleged discrimination which have thus far been withheld from the public, the current status of the district's safety plan, and the state of bullying in the district's schools. In spite of persistent inquiries, little information has been forthcoming.
Amherst Forward-endorsed newcomers Sarah Marshall and Deb Leonard won seats on the School Committee by a substantial margin, defeating Martha Carmen del Toro and Laura Hunter, who ran as part of the "slate for change". Toro and Hunter had made defense of LGBTQ youth, creating a safe learning environment in Amherst schools, and demands for transparency and accountability from district leadership central themes of their campaigns. Incumbent Jennifer Shiao and newcomer Bridget Hynes, both of whom were endorsed by the Progressive Coalition of Amherst, also ran on the slate for change and were victorious.
Library Trustees
In 2021 AF endorsed the six candidates for Library Trustees, who ran unopposed. In spite of ongoing controversies surrounding escalating costs for the Jones Library demolition/expansion project, six Amherst Forward candidates ran against a single opponent this year, and won handily with all (except for newcomer Eugene Goffredo) defeating newcomer Ed McGlynn by over 1,000 votes. Goffredo still won the final seat handily, beating McGlynn 1,886 to 1,073. McGlynn challenged the AF trustees' consensus on the library project by opposing additional borrowing for it in the face of so many unmet needs in the town. Gofreddo is the husband of Ginny Hamilton, a founder of  Amherst Forward and the director of the Friends of the Jones Capital Campaign. Neither Goffredo nor Hamilton disclosed their relationship prior to the election.
Amherst Forward was triumphalist in celebrating the victory of 9 out of the 13 candidates they endorsed, and the Daily Hampshire Gazette seemed to celebrate their dominance of Amherst politics as well, with multiple articles emphasizing their control of town government. But those victories, while indeed dominant, hardly suggest a mandate. Six of those wins (Devlin Gauthier, Hegner, and the six Library Trustees) were in uncontested or essentially uncontested elections. And one of their wins was by a candidate who apparently did not seek their endorsement and appears to oppose them on key issues including their plan for the library (Lord). The 33 % turnout (4,480) of registered voters (13,700), about the same as the last town election in 2021, suggests voter apathy and disengagement more than endorsement, and the margins in most of the races were relatively slim. A significant vote-getter in every contest was a blank ballot.
Following the receipt of the vote tallies, District 2 candidate Amber Martin reflected on her defeat to a large crowd of supporters of progressive candidates who had assembled at Ginger Garden in Hadley. She said, "Well, as most of you know by now, I didn't win the election [today]. I am for sure disappointed, but the biggest emotion I feel is gratitude. Gratitude for the seven strong moms who came together (the Seven Sisters!) as the Candidates for Change, and who ran together, supported each other, and presented a new and different vision for what Amherst can be. Grateful to incumbents Ellisha Walker and Jennifer Shiao for paving the way, inspiring me to run, and doing the hard work every day of representing our town. Excited for newly elected School Committee member Bridget Hynes. I'm grateful for the community that stood with us as candidates and supported us: Progressive Coalition of Amherst, Sunrise Amherst, and APEA [Amherst-Pelham Education Association]. I'm grateful for everyone who donated to me/us, door-knocked for us, told their friends about us, and voted for us. This campaign belongs to all of us and we should all be proud."
She continued, "I'm grateful for all those long days I got to spend door-knocking, getting to know my neighbors; their lives, their issues, their concerns, their dreams. I pet more cute dogs than I can count, sat at people's kitchen tables and porches, and built relationships. I've had so many great conversations about politics in our town — where things are at and where they could be.
"Election results are a good barometer of where we're at in our organizing work, and clearly we have a ways to go. The fights for real action on racial justice, climate change, affordable housing, workers' rights, LGBTQIA rights will all continue even though elections are over, and I will be there with you all on the frontlines continuing to organize and build power."
And Laura Hunter, reflecting on her loss in the School Committee race and on the work that lies ahead, said. "The experience of running with the Candidates for Change, together with six fabulous, brilliant women, was indescribably positive. I am so thrilled that Jennifer was re-elected, and that she and Bridget will be working together to support the students, families, and educators. Ellisha Walker's victory was so critical, and I am overjoyed that she will continue to bring an anti-racist, affordable housing, and social justice lens to the Town Council. All I felt on election night was elation at her — and Bridget and Jennifer's — victory! The campaign process was an enormous learning experience for me, and has given me much deeper insight into how politics play out in Amherst. I am proud that my campaign allowed me to name white supremacy as a major problem in our town, and I will continue to show up and be a voice for justice, equity, and transparency for all the students, families, and educators."
Unofficial results of the election can be found here. Official results have not yet been posted but can be found here when they are. We will also post them in the Indy.