Letter: It's Decision Time for the Jones Library Building Project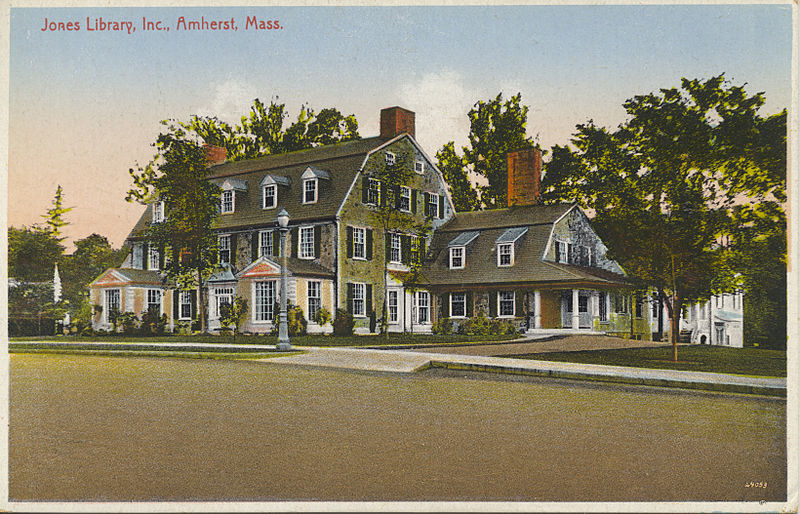 There are 3 important town government meetings coming up in this week leading to a vote by the Town Council on November 20 to approve borrowing another $9.9 million for the Jones Library renovation-expansion project, on top of $36.3 million that has already been authorized.
Many people in town feel that the library project is neither cost-justified nor affordable, with the Town needing to replace the Fort River School, DPW facility and Central Fire Station during the same period, and also planning a borrowing for the school to be funded by a $451 tax increase for the average homeowner, above the Proposition 2 1/2 limit, for the next 30 years.
If five town councilors can be convinced to vote against the additional funding, it will fail and the town can pursue a more appropriately sized and affordable improvement to the library.
Please consider attending one of these important meetings coming up — either in person or over zoom – and voicing your opinion during public comment.
Town Council
November 13, 2023, 7:00 PM - 10:30 PM
In person: Town Hall, Town Room. 4 Boltwood Ave. Amherst, MA 01002
Online: https://amherstma.zoom.us/j/86945031428
Phone: (301) 715-8592; enter webinar ID 869 4503 1428
More Details
Finance Committee of the Town Council
November 14, 2023, 1:00 PM - 3:00 PM
@ (online only): https://amherstma.zoom.us/j/85689926034
Phone: (301) 715-8592; enter webinar ID 856 8992 6034
More Details
Monday 11/20 Public Hearing at 7 p.m. in the Town Room or on Zoom (https://amherstma.zoom.us/j/86945031428) right before Town Council votes to authorize the additional ~$10M
You may also submit a public comment to the Town Council at https://www.amherstma.gov/councilcomments or by emailing towncouncil@amherstma.gov
Consider sending a comment or letter to the Daily Hampshire Gazette at opinion@gazettenet.com and the Amherst Indy at amherstindy@gmail.com
If you would like more background on the library building project, a good place to start is reading the recent articles at https://www.amherstindy.org/tag/jones-borrowing/

Jeff Lee

Jeff Lee is a resident of Amherst.